Proof That Pippa Middleton Could Give Pro Athletes a Run For Their Money
Even before we heard about Pippa Middleton scaling Sydney Harbour Bridge on her active honeymoon, we knew she was a sporty gal — but we didn't realize quite how sporty until we started adding up the amount of physical challenges she's undertaken over the past few years. And there are a lot — which means she's had to stay in peak physical condition in order to run, cycle, ski, swim, and climb her way around the world. Along the way, she's shared many of the diet and fitness tips that have helped her undertake at least one extreme physical challenge every year (including five in 2016 alone).
How Pippa Stays Fit
From her list of accomplishments (see below), it appears that Pippa could take on any challenge, but her favorite activities include running, walking, and tennis. When she's not training, she reportedly swears by four key exercises to keep her toned — ladders, squats, wall pushes, and planks — but she kicks her workouts up a notch ahead of race day. In order to prepare for a four-mile swim competition, Pippa trained by swimming lengths in a 40-foot pool and in open water when she could, as well as running. And to get ready for a cross-country ski race in 2012, she arrived at the site a week early to get in plenty of practice.
Pippa's Diet Tips
Pippa focuses on protein over carbs when she's preparing for competition. Before the Bosphorus Cross swimming race in 2014, she revealed: "A lot of people swear by carb-loading in the run-up to an event but it doesn't really work for me, so I just up my protein intake."
Her portion sizes also reflect her training status. After completing a 33-mile ski race in 2016, she told Hello: "I also increase my portion sizes based on my training level, with lots of brown rice, lentils, quinoa, and sweet potato, and for breakfast, porridge and rye toast. A week or so before an event, I cut out alcohol, refined sugar, and processed foods."
Pippa's Impressive Race Resume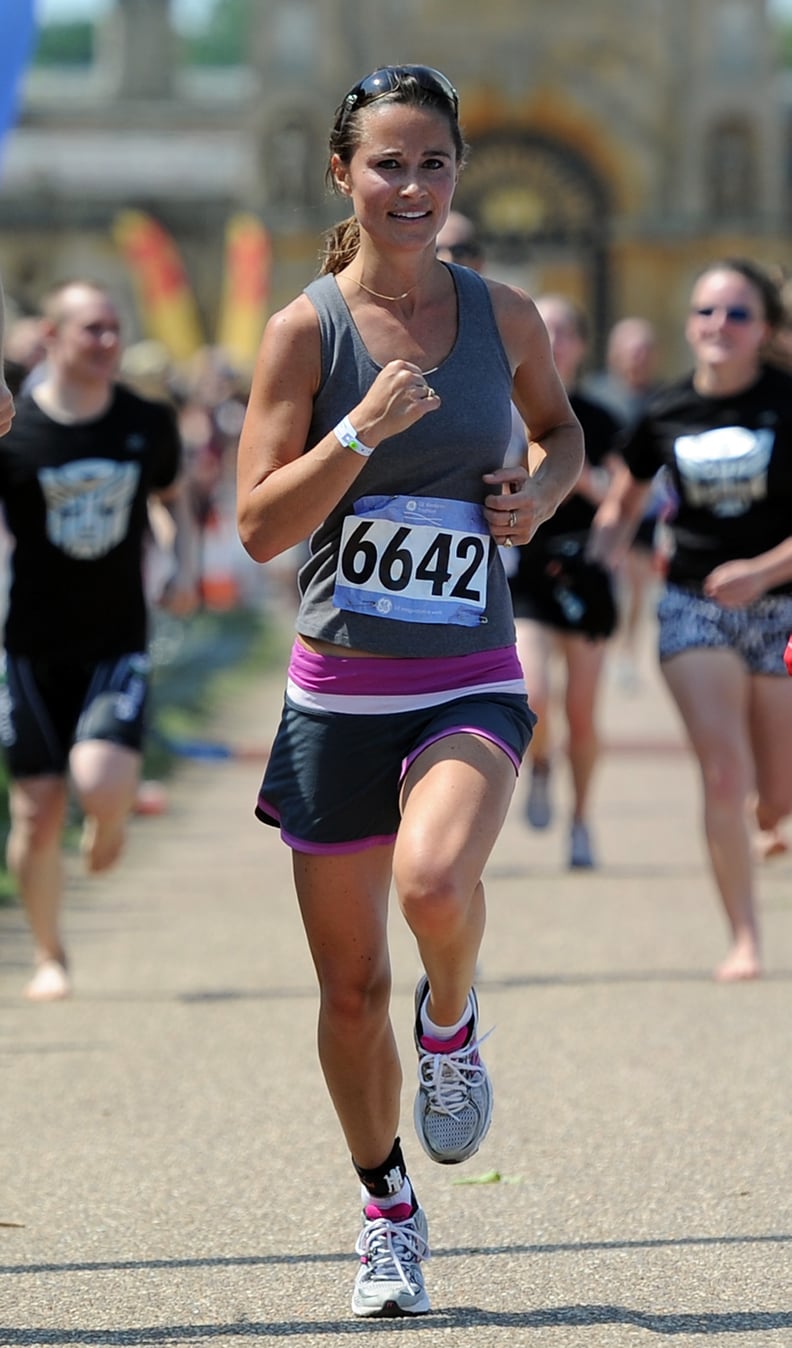 Blenheim Triathlon, 2011
Shortly after fulfilling bridesmaid duties at the royal wedding of her sister, Kate Middleton, Pippa was back in her trusty running gear for her first sporting challenge of the year.
Later in 2011, Pippa completed the Highland Cross Challenge, a Scottish duathlon that involved running and cycling 50 miles from coast to coast. Her time was 5 hours 8 minutes, placing her in the top 15 of 160 female competitors.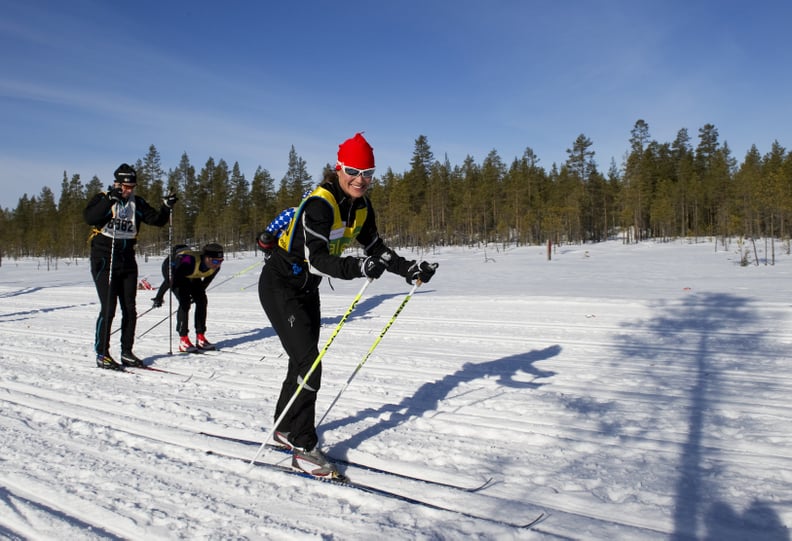 Vasaloppet Cross Country Ski Race, 2012
The annual cross-country ski marathon is held in northern Sweden, and although Pippa had never taken part in a cross-country ski race, she ended up coming 412th out of 15,800 competitors. She and brother James took part together and raised money for Magic Breakfast, which works to fight child hunger through breakfast clubs.
In 2013, Pippa took part in the Engadin Cross Country Ski Marathon in Switzerland with her then-boyfriend Nico Jackson, again raising money for Magic Breakfast.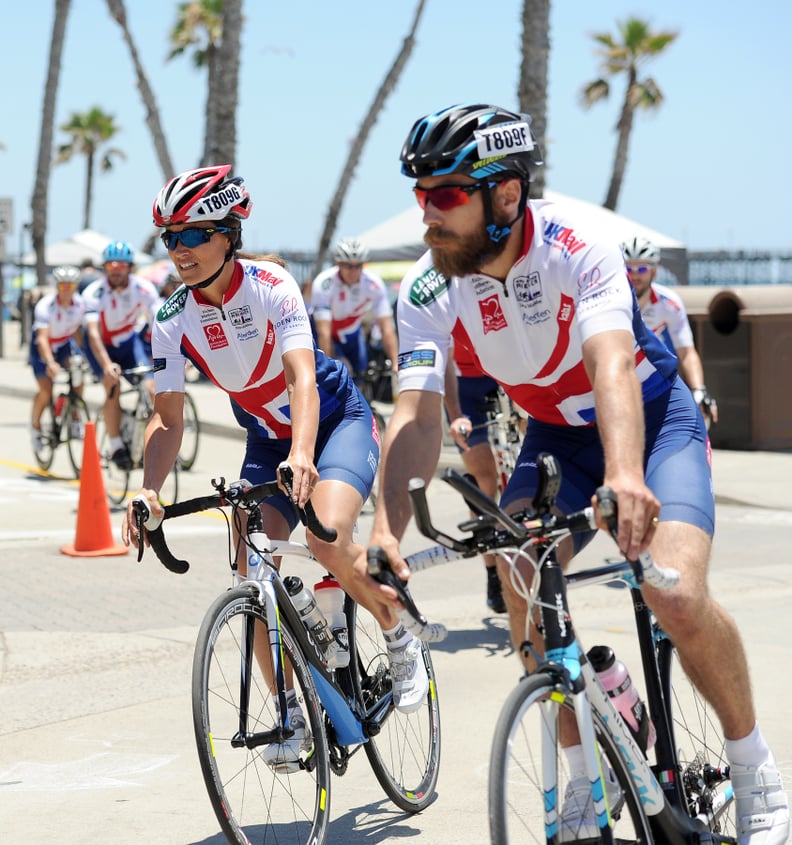 Race Across America, 2014
Pippa and her teammates — who included brother James Middleton and now-husband James Matthews — took turns to cycle 3,000 miles across 12 states in six and a half days. The group was raising money for the British Heart Foundation and the Michael Matthews Foundation, (the charity that was set up in the name of husband James's late brother and funds children's education in developing countries.) Pippa later said, "The hardest thing was the sheer endurance of it and not getting enough sleep. We averaged about three hours a night."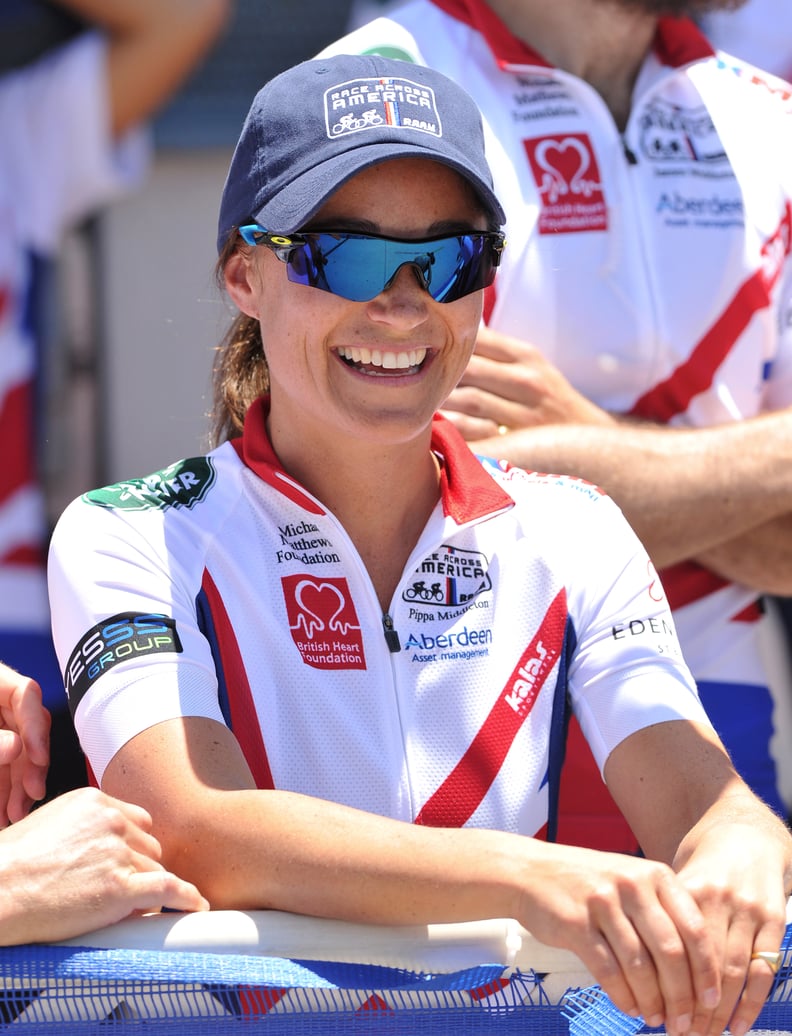 Bosphorus Cross, 2014
In August, Pippa again joined forces with her brother and future husband for the four-mile Turkish swimming race to benefit the same charities — and Pippa beat James by 13 minutes! The night before the race she ate seafood, and in the morning she opted for oatmeal with honey, banana, and nuts.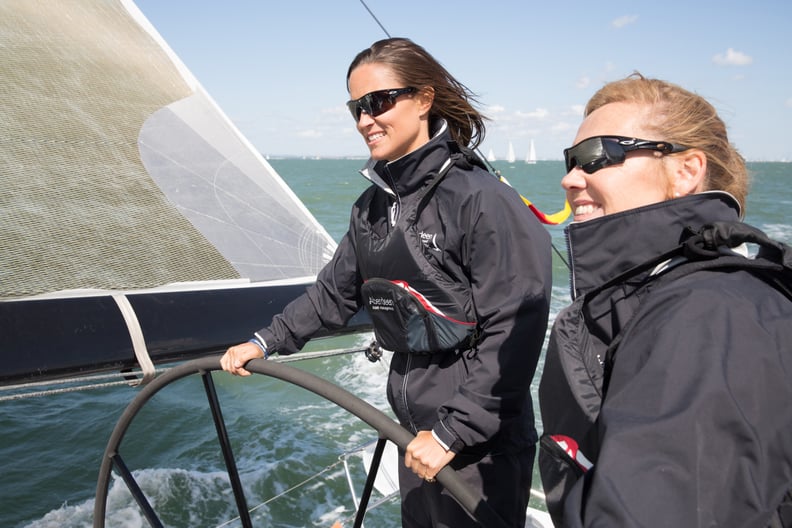 Cowes Week, 2014
The following month, the annual boat-racing event off the English south coast was a spot of light relief for Pippa compared to her usual choice in grueling tests of endurance.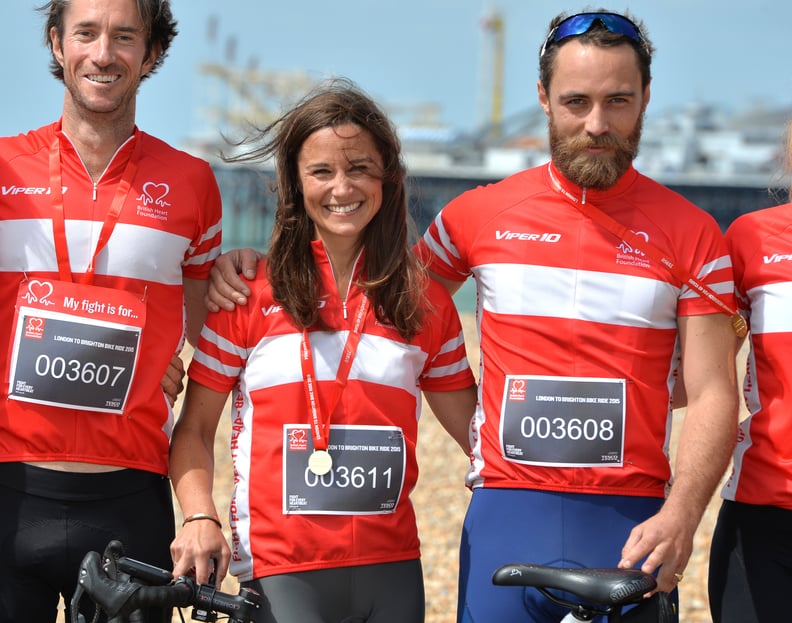 London to Brighton Bike Ride, 2015
In June 2015 it was back in the saddle for Pippa and her trusty teammates — her brother and her future husband — this time on home turf, raising money for the British Heart Foundation on the 54-mile ride.
Just one week later, Pippa headed to Kenya for the Safaricom Marathon where she raised money for Prince William's charity Tusk Trust. Later she wrote in a diary feature about one of her toughest moments: "I was exhausted. My eyes welled up with tears. Could I really manage this? It was tough, tougher than anything I'd been faced with before and required every inch of my energy, stamina and stubbornness."
Three months later, and a day after her 32nd birthday, Pippa headed to Sweden with Jameses Middleton and Matthews for the 47 mile Otillo Swim-run, raising money for the Michael Matthews Foundation. Pippa completed the course in just over 13 hours, saying it was, "One of the hardest experiences I've ever had."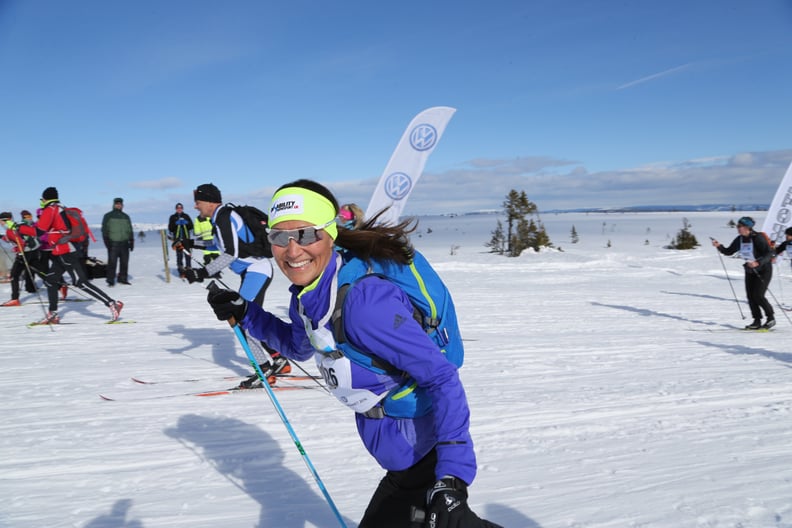 Birkebeinerrennet Ski Race, 2016
After focussing mainly on challenges involoving running, cycling, and swimming, Pippa strapped on her skis and headed to Norway with her then boyfriend James Matthews. She completed the course in 5 hours and 58 minutes to raise awareness for Disability Snowsport UK.
The following month, Pippa was back in the snow — this time in Switzerland — for the Inferno Cross Country Ski Race. She completed the nine-mile extreme downhill ski race in 12 minutes and 28 seconds.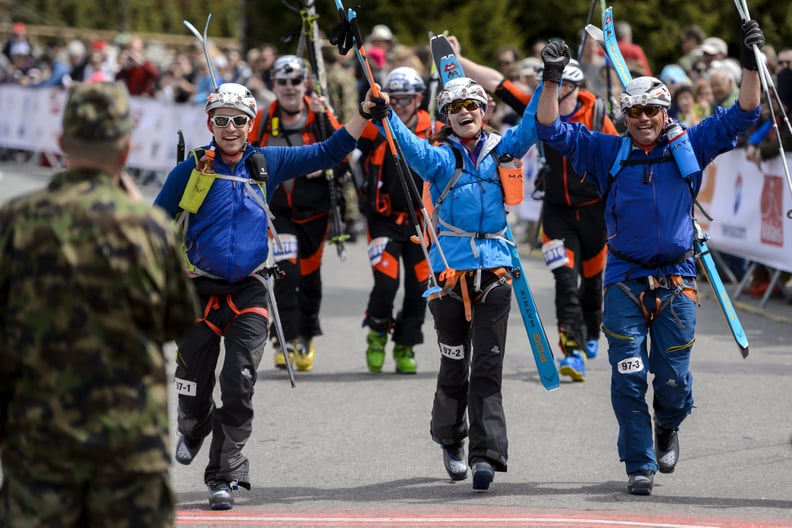 Patrouille des Glaciers Ski Mountaineering Race, 2016
Just two weeks after the The Inferno, Pippa embarked on one of her most dicey challenges — a 31-mile ski/trek along the Italian-Swiss border. After a highly experienced member of her group suffered altitude sickness and a horrifying tumble down a steep piste of sheet ice, one of her teammates later revealed what an accomplished athlete Pippa is, recalling: "Pippa now took charge. By far the best skier among us, she led the way, picking a line down the mountain and then setting the pace for the last leg of the course."
One month later, Pippa completed the Great Wall Marathon in China for the British Heart Foundation alongside her now-husband.
Pippa's final endurance exercise last year was scaling the Matterhorn — a highly emotional experience as she was climbing in memory of her now-husband's late brother Michael Matthews, alongside her own brother James. Pippa later said, "The climb was in every way exhilarating, each step taking us a little further from our comfort zone, with lactic acid building in our thighs, a light head from the altitude and a dry mouth resulting from a combination of fear, adrenaline and dehydration. For all that, my brother and I have loved it. Not only do we have the same ethos but we look after each other."