POPSUGAR Fitness at Target Wrist and Ankle Weight Set Review
I Burned an Extra 100 Calories Wearing This Wrist and Ankle Weight Set Around My House
As POPSUGAR editors, we independently select and write about stuff we love and think you'll like too. If you buy a product we have recommended, we may receive affiliate commission, which in turn supports our work.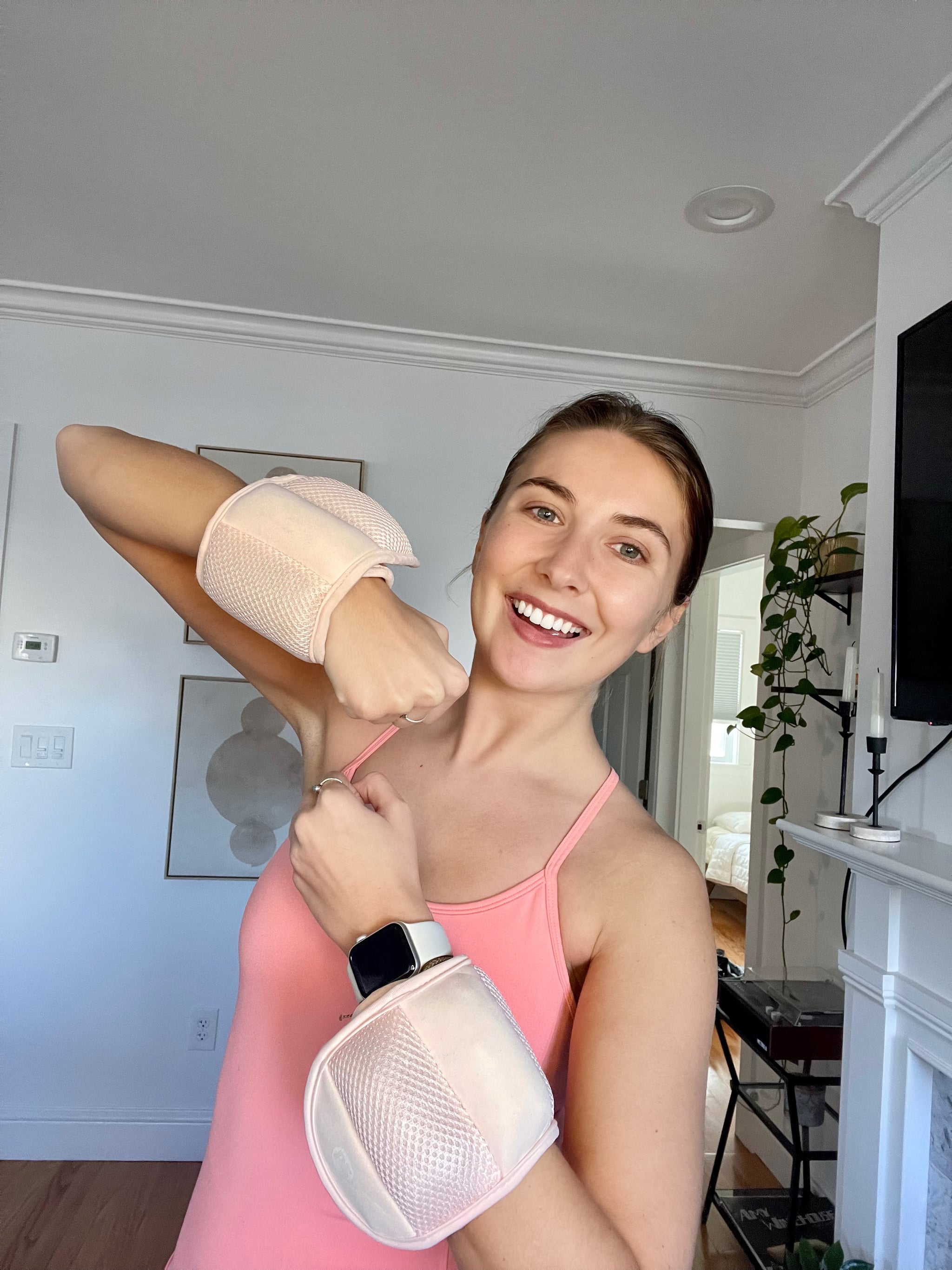 A goal I've set for myself in 2022 is to have more toned arms, and one day I thought, "How easy would it be to wear wrist weights around my house?" Needless to say, it didn't take long for me to pick up POPSUGAR's 4 lb Wrist and Ankle Weight set ($15). I velcroed the light-pink set of weights to my arms first thing in the morning and went about my day as usual. I have extremely tiny wrists so the weights did slide, but it wasn't anything I couldn't deal with. Tasks like cooking, cleaning, and doing laundry were all achieved with this set of weights on, and I was shocked by the results. Not only were my arms noticeably sore the next day, but I burned an extra hundred calories for doing chores I'd do anyway. Of course, I took them off when I stepped out of the house to run errands (I didn't want anyone questioning what the heck was on my arms), but it was amazing to see how much an extra two pounds per arm can affect you.

Not only can this weight set be used around the house, but it's also great for workouts. Whether you're doing a POPSUGAR Fitness workout or an at-home workout of your choice, this set can be strapped onto your wrist or ankles for added difficulty. From jump squats and glute bridges for your legs to bicep curls and shoulder presses for your arms, there's no shortage of exercises these weights can contribute to. I tried out a few tricep extensions with them on, and I was impressed with the increased resistance and comfortability. Yes, these weights are cushioned incredibly well. If you're interested in taking your workouts to a new level this year, give this ankle weight set a try.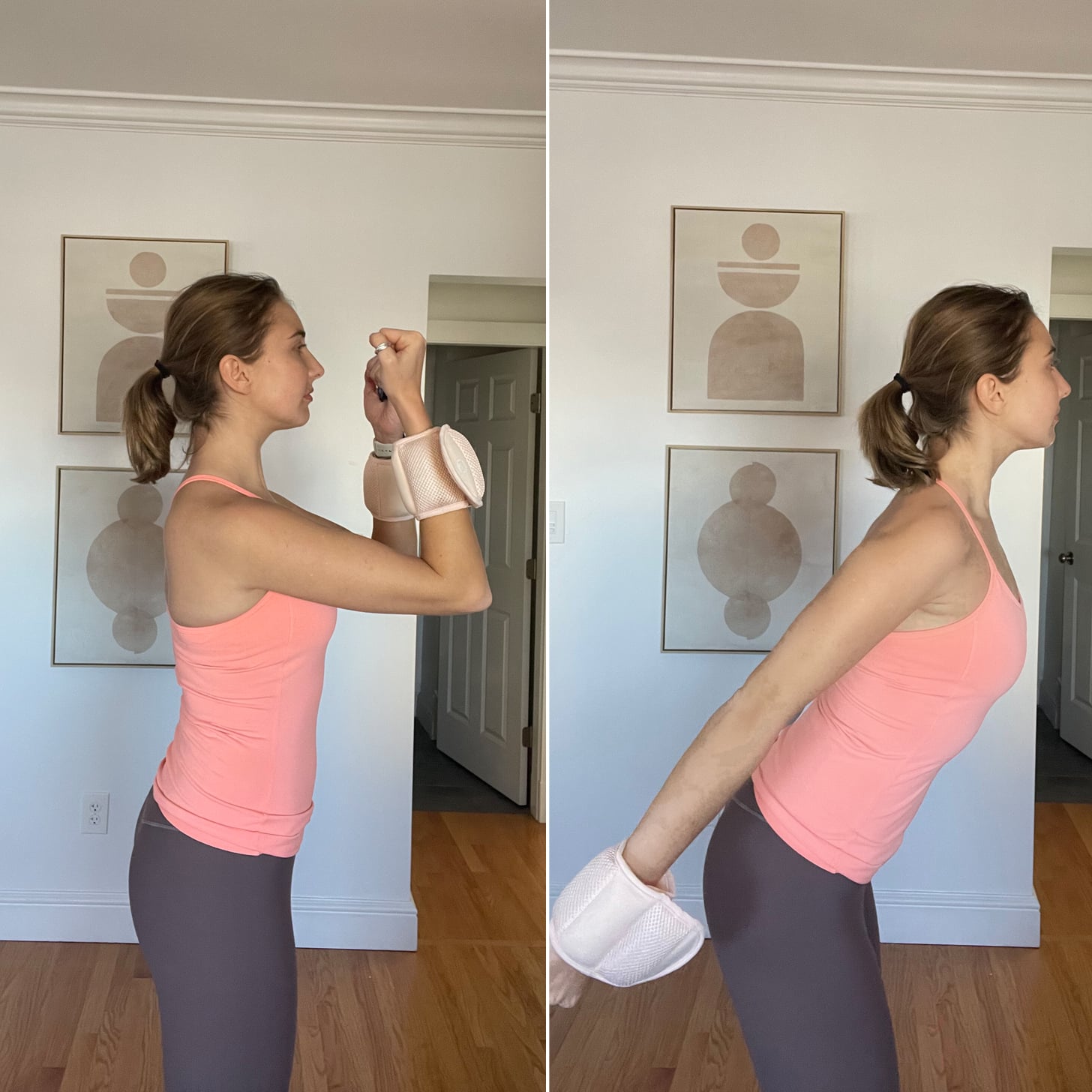 Image Source: POPSUGAR Photography / Haley Lyndes