Serena Williams Just Got Her First Wheaties Box Cover, and Iconic Is the Only Word to Describe It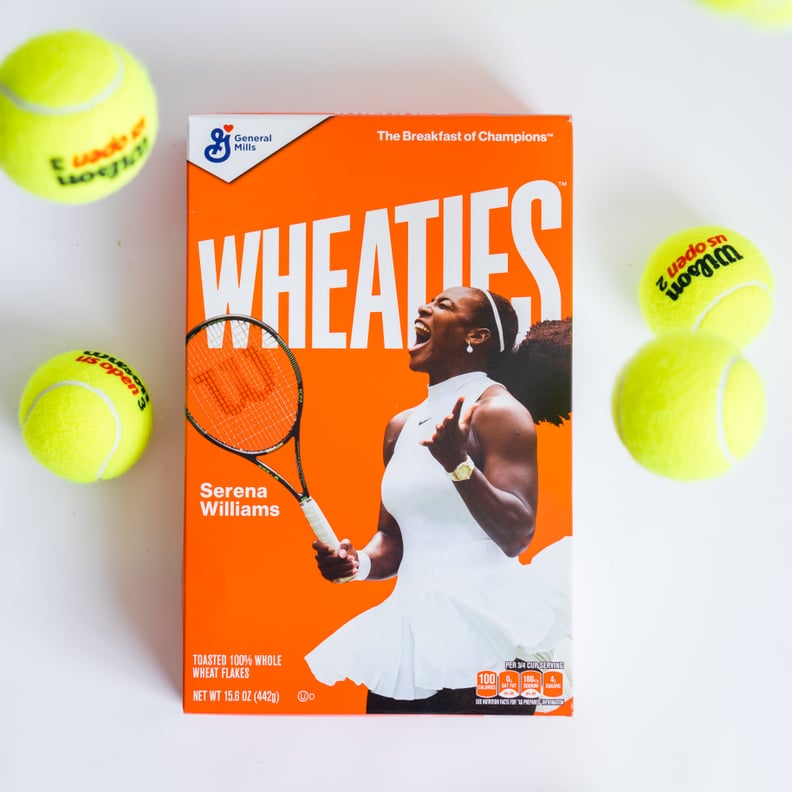 General Mills
General Mills
The stats speak for themselves when it comes to Serena Williams's legacy as arguably the greatest tennis player and athlete ever. She's won 23 Grand Slam titles, 14 doubles titles, and four Olympic gold medals, and her game is still improving. To honor her accomplishments, Wheaties is featuring Serena for the first time ever on the famous orange box, and she is the definition of iconic.
"When we started to evaluate who our next athlete would be, we started to go through who we believe are the top athletes of our time," Taylor Gessell, General Mills brand experience manager, said in a General Mills blog post. Serena's accomplishments on the court qualified her, but they also took into account what she does off the court. "She continues to inspire and spark change to make us all better," Wheaties marketing manager Tiffani Daniels said in the same interview.
Serena expressed how excited she was about the cover in the same blog post: "I have dreamt of this since I was a young woman and it's an honor to join the ranks of some of America's most decorated athletes. I hope my image on this iconic box will inspire the next generation of girls and athletes to dream big." Believe us, Serena, we're feeling beyond inspired to accomplish our goals and dreams.
In an Instagram post, Serena added, "In 2001, Wheaties paid homage to a true champion and an icon by putting her on the cover of a Wheaties box. Althea Gibson was the first black woman tennis player to be on the box. Today, I am honored to be the second."
Serena's Wheaties boxes are limited edition and will be available in the US over the next month, according to General Mills. We definitely plan on grabbing a box for our desk, one for our vision board, and one to snack on!