On Aug. 11, Simone Manuel made history as the first black woman to win an Olympic gold medal in the individual swimming category. The 20-year-old Houston native tied for first place with Canadian swimmer Penny Oleksiak in the 100-meter freestyle competition.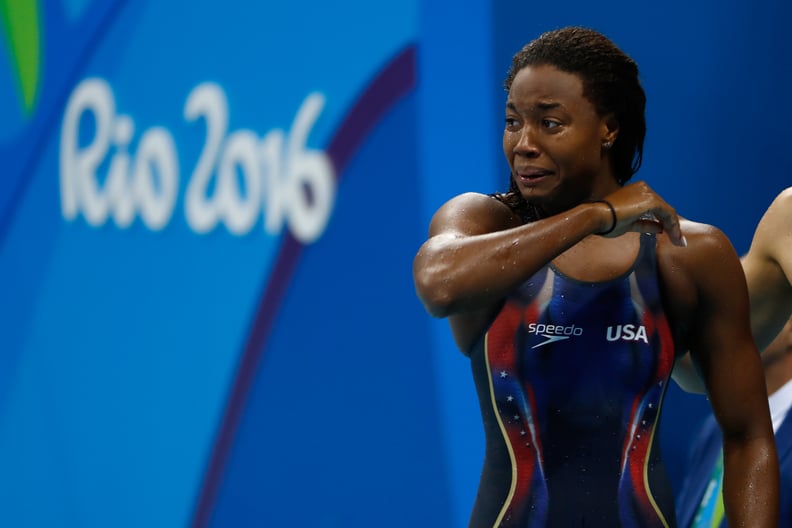 In an emotional interview with NBC, shown below, Simone reflected on her historic win and said, "It means a lot. This medal is not just for me. It's for a whole bunch of people who came before me and have been an inspiration for me." Through tears, she added, "It's for all the people after me who believe they can't do it."
In a later interview with The Guardian, Simone elaborated on the national and global importance of her win. "It means a lot, especially with what is going on in the world today, some of the issues of police brutality. This win hopefully brings hope and change to some of the issues that are going on. My color just comes with the territory," she said.
This is also not Simone's first Olympic medal. Earlier in the games, she placed silver with the national team in the relay event.
Interestingly enough, Simone happens to be close with a fellow Simone also making headlines this year: Simone Biles — who also lives in Houston! Of their friendship, Simone Manuel said, "We're basically the same person, and we're both going back to Houston with gold medals."