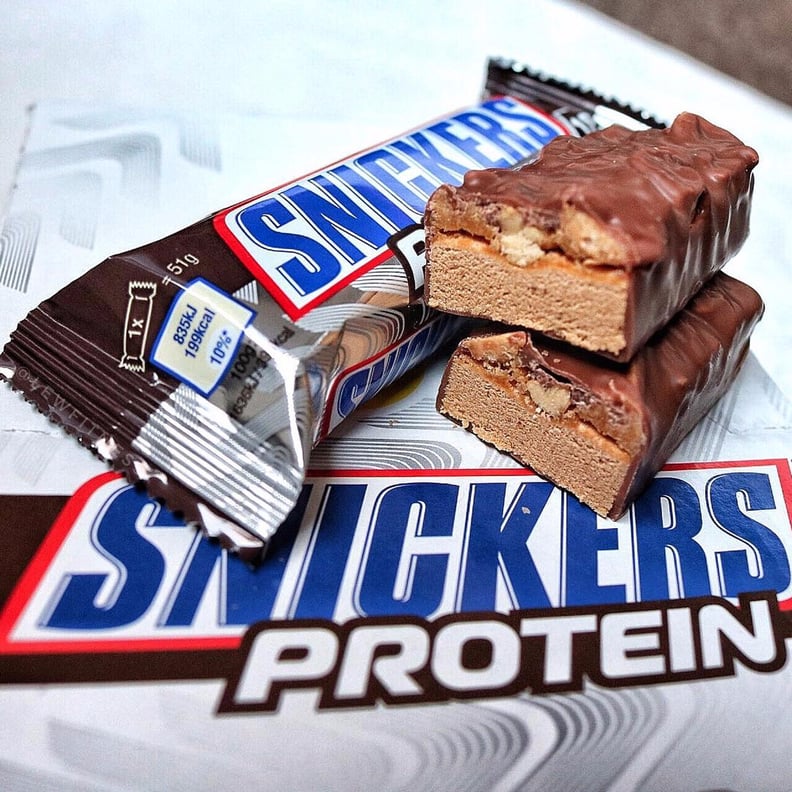 There's nothing healthy about a chocolate bar, right? The oozing, sugar-filled deliciousness stuffed in between layers of chocolate doesn't really leave room for any nutritional benefits. But Mars, the manufacturer of brands like Snickers, Twix, M&M's, and more, just gave some of our favorite candy bars a protein-filled upgrade, and it's leaving fitness fanatics ecstatic.
Protein by Mars is a new line of protein candy bars that puts a unique spin on the classics. Snickers, Milky Way, Bounty, and Mars bars have all received the protein treatment with 18 to 19 grams added into each bar. They are fewer than 200 calories each and could be a revolutionary way to fuel up and satisfy your sweet tooth, all at the same time. The bars are sold on Amazon, but are only available in the United Kingdom.
Read on to see photos of the protein candy bars, and stay tuned for more information about these treats making their way to the US. In the meantime, check out how to make your own healthy vegan Snickers.