Starbucks is about to cater to dairy-free coffee-lovers in a big way. Starting in 2018, Starbucks will offer new bottled drinks in grocery stores, including the first-ever bottled Frappuccinos with almond milk! Versions of Starbucks's ready-to-drink coffees and Frappuccinos have long been available in stores, including Pumpkin Spice Frappuccinos, but never before have the options included an almond milk beverage. This exciting news comes about a year after Starbucks introduced almond milk last September, and we're beyond pumped that we can now get our dairy-free Frappuccino fix without making a pit stop at an actual Starbucks location.
In addition to the Bottled Frappuccino Chilled Coffee Drink With Almondmilk, Starbucks's 2018 grocery store releases include new cold brew and coffee smoothies made with almond milk. If you're currently having an internal meltdown over this, no judgments — keep reading to see exactly what's hitting shelves and when. The toughest part is waiting until 2018, but in the meantime, you can sip on Starbucks's other low-calorie drinks.
01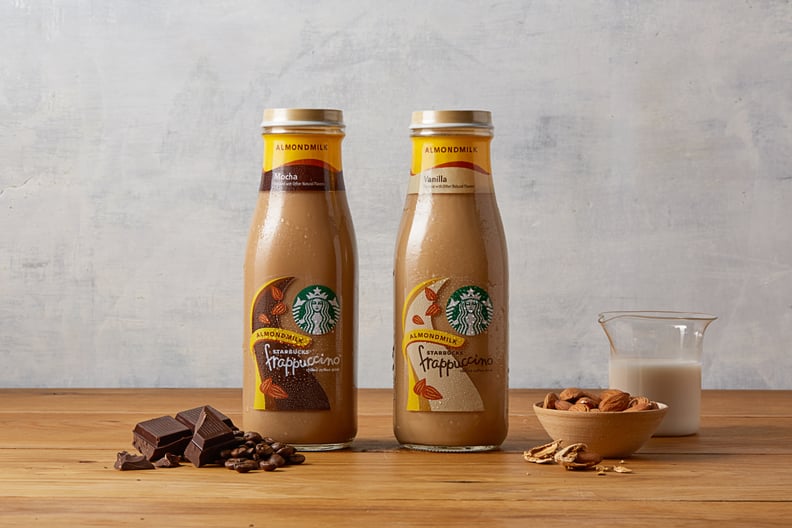 Bottled Frappuccino Chilled Coffee Drink With Almondmilk
The Bottled Frappuccino Chilled Coffee Drink With Almondmilk will hit shelves in May 2018, available in flavors Vanilla and Mocha. The dairy-free beverages have 35 percent fewer calories than other coffee and mocha bottled Frappuccino beverages.
02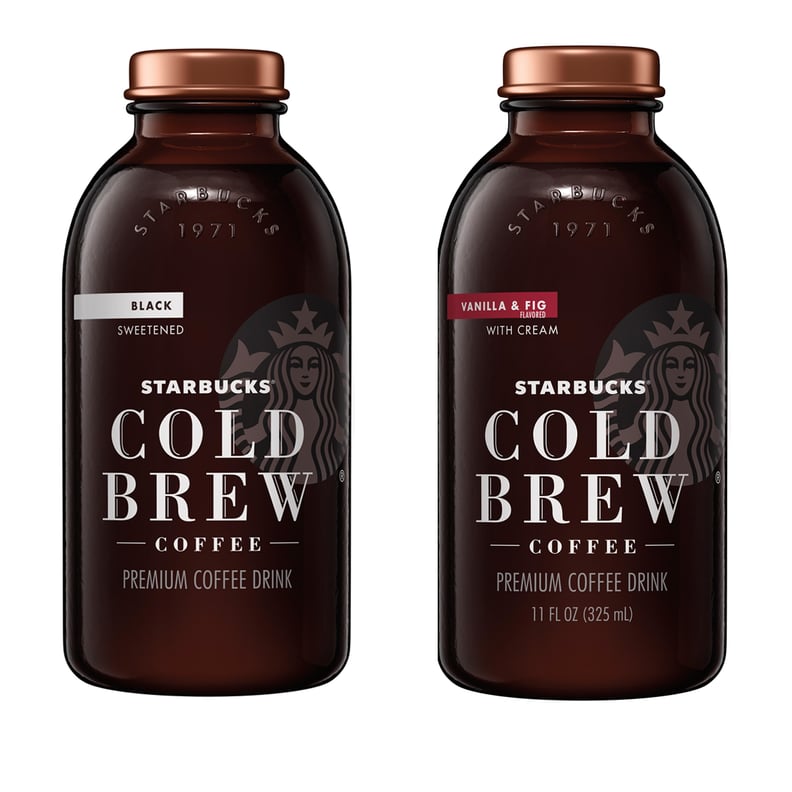 Single-Serve Cold Brew
Inspired by the cold brew served in Starbucks stores, the company is also releasing two new bottled varieties: Vanilla & Fig and Sweetened Black. Look out for these in February 2018.
03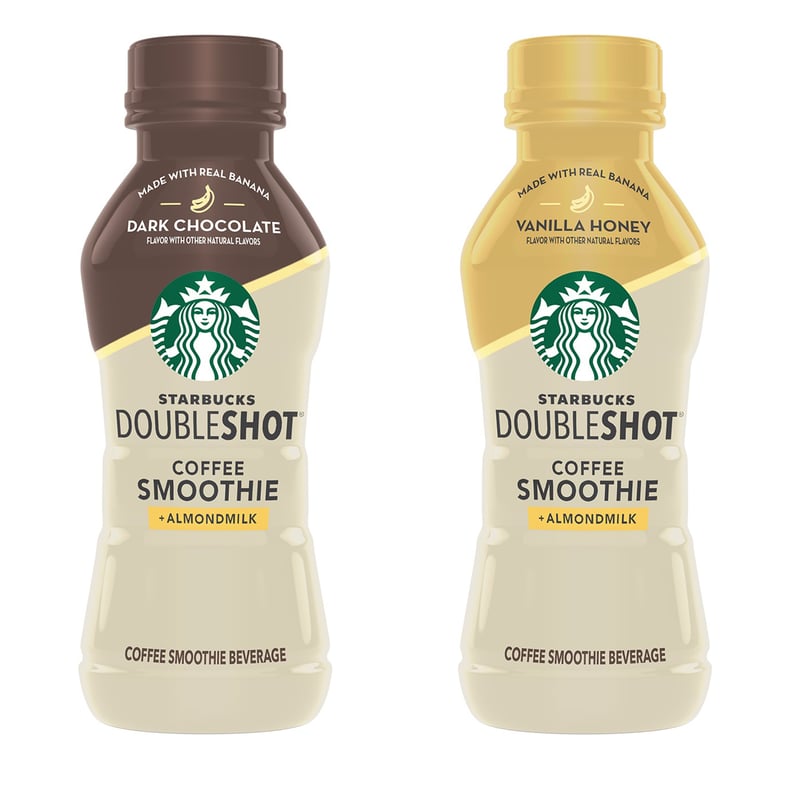 Starbucks Doubleshot Coffee Smoothies
When you really need a boost in the morning, try the new Starbucks Doubleshot Coffee Smoothies, made with real fruit and almond milk. These caffeinated smoothies will be available in May 2018 in flavors Dark Chocolate Banana and Vanilla Honey Banana.