What You Should Be Eating to Lose Weight This Summer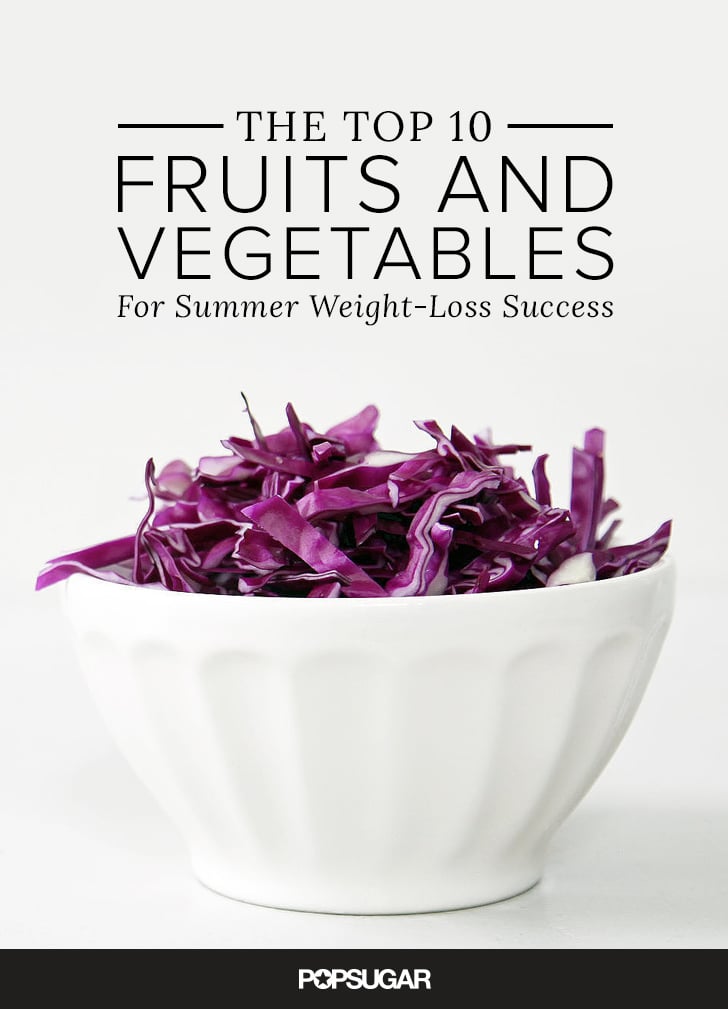 POPSUGAR Photography / Nicole Perry
POPSUGAR Photography | Nicole Perry
A cleaned-up diet full of whole, natural foods is essential for weight-loss success. Lucky for us, some of our favorite Summer fruits and vegetables are packed with nutrition that works in our favor. Keep your body working at its top potential with these 10 pieces of produce. Fighting fat has never been so delicious.
01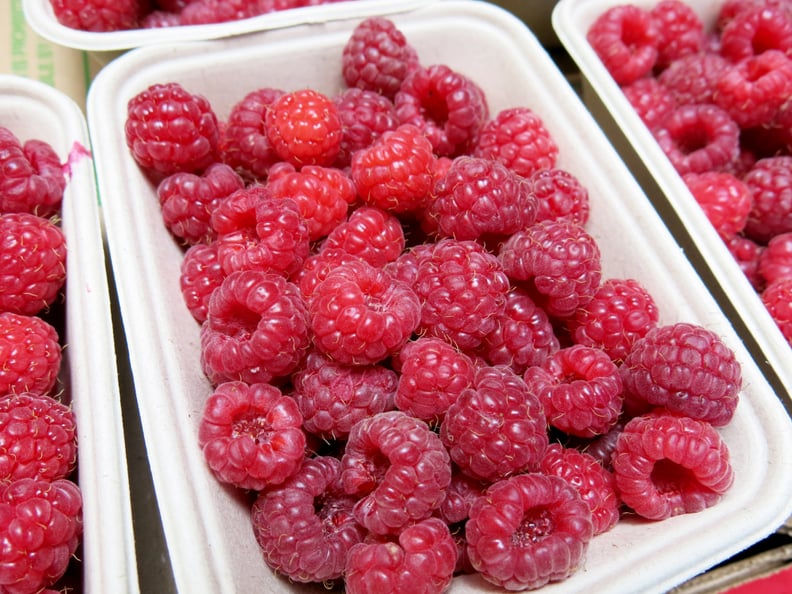 Raspberries
Raspberries contain the flavonoid anthocyanin, which helps your body produce adiponectin, a hormone that's been linked to lower glucose levels, curbed cravings, and boosted metabolism. And whether they're fresh or frozen, they're a great source of fiber, an essential nutrient that improves digestion and helps beat bloat — one cup of raspberries offers eight grams!
02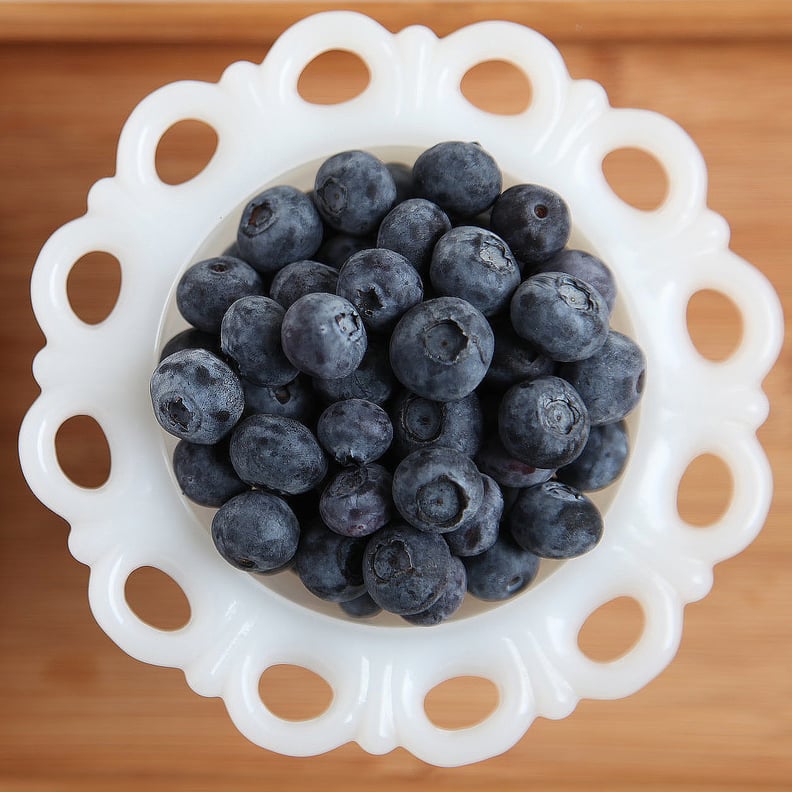 Blueberries
Blueberries are much more than a tangy treat for your taste buds. Research out of the University of Michigan found a diet rich in blueberries may change how your body stores and processes sugar for energy and, in turn, diminishes belly fat. Snack on these blue beauties while they're in season to support your weight-loss goals.
03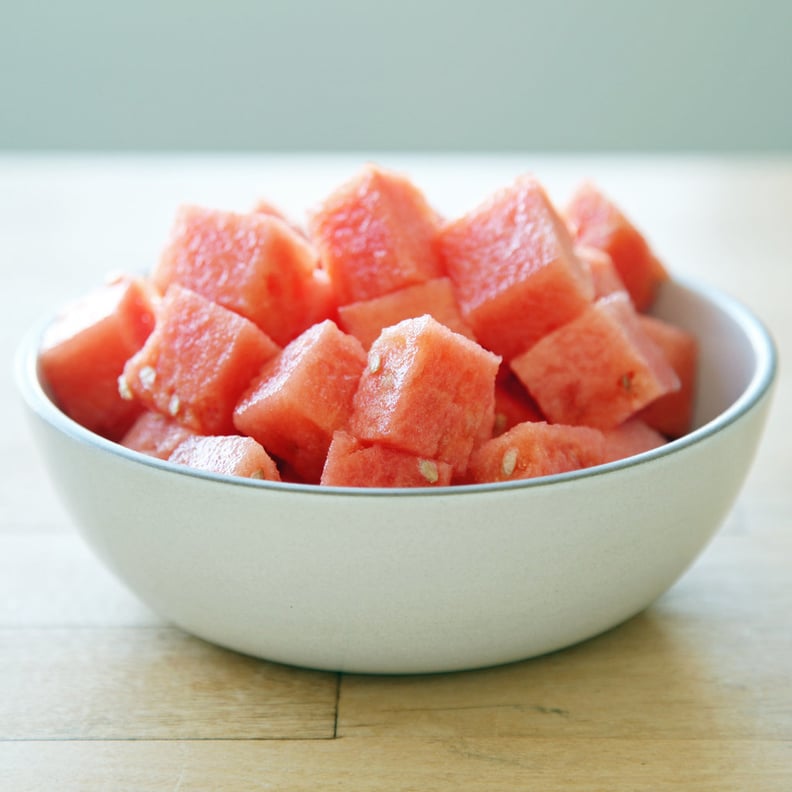 Watermelon
Watermelon is 92 percent water, and eating it on a hot day will keep you feeling your best and help you beat the pesky bloat that can come from dehydration. This oh-so-refreshing treat also curbs heavy dessert cravings; swapping in a slice for a piece of cake or brownie will save you tons of calories.
04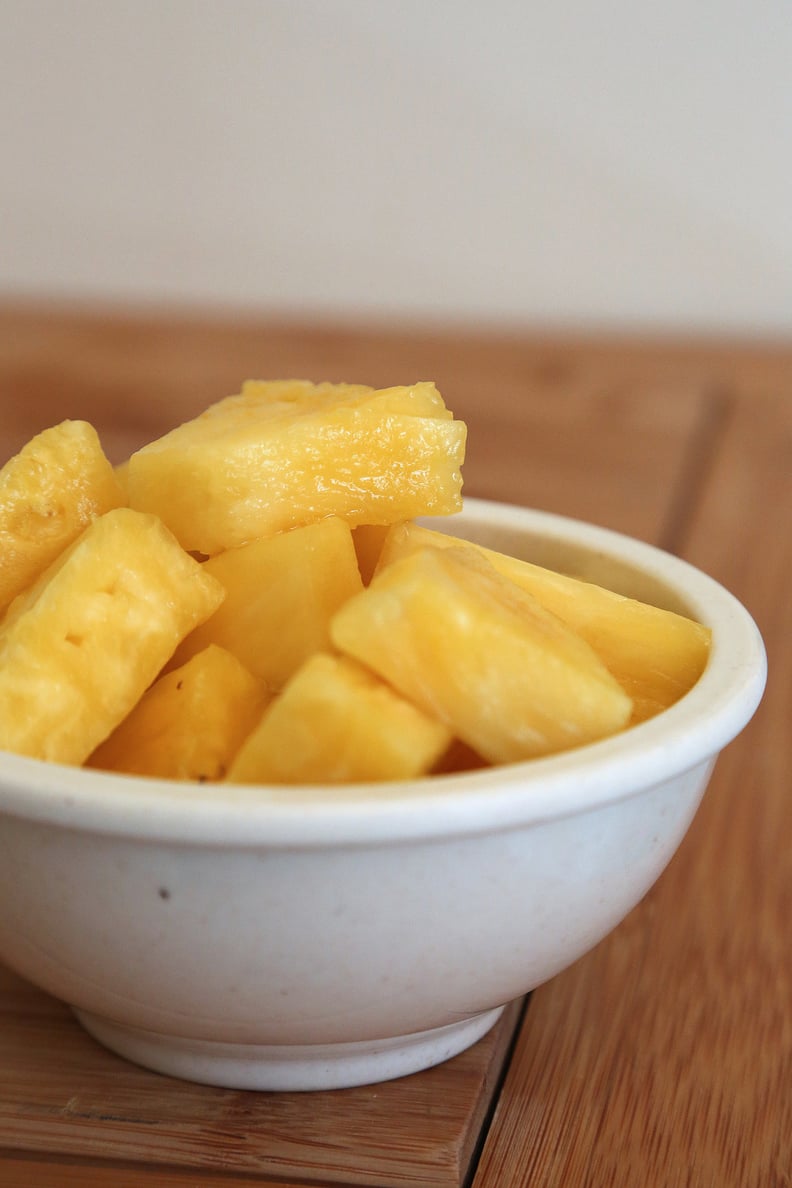 Pineapple
Pineapple is high in the enzyme bromelain, which helps break down protein and ease digestion. Supporting your digestive system supports all your weight-loss goals while beating pesky bloat.
05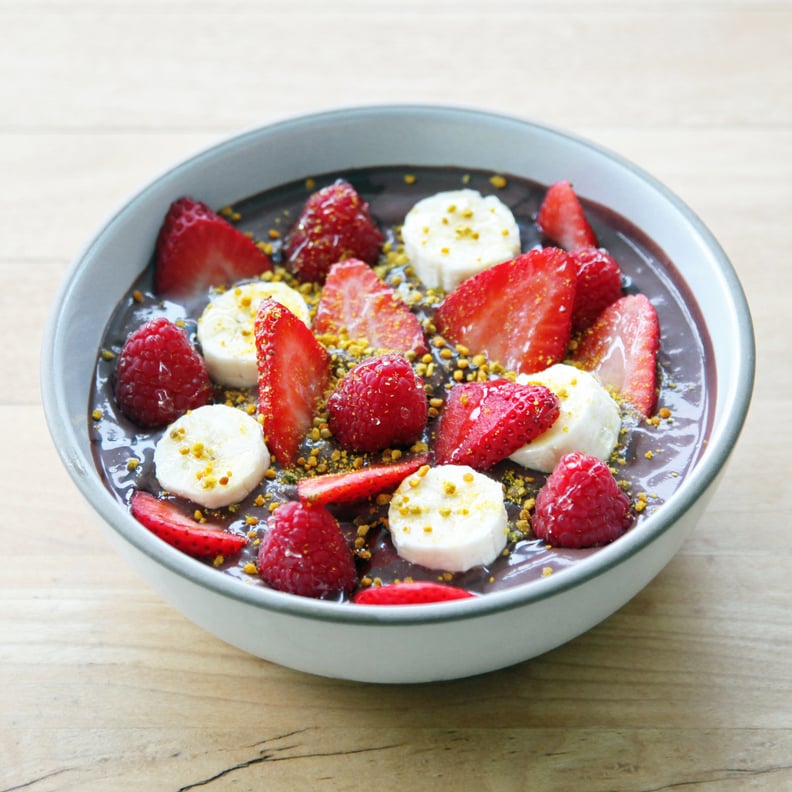 Acai
Dr. Nicholas Perricone refers to acai as his No. 1 superfood. Just like raspberries, this tropical berry is also very highly concentrated in anthocyanin, which helps the body produce adiponectin, a hormone that boosts your metabolism. Acai is also rich in healthy fats and fiber that "promote cardiovascular and digestive health," according to Dr. Perricone. Try it for yourself in this gorgeous acai bowl.
06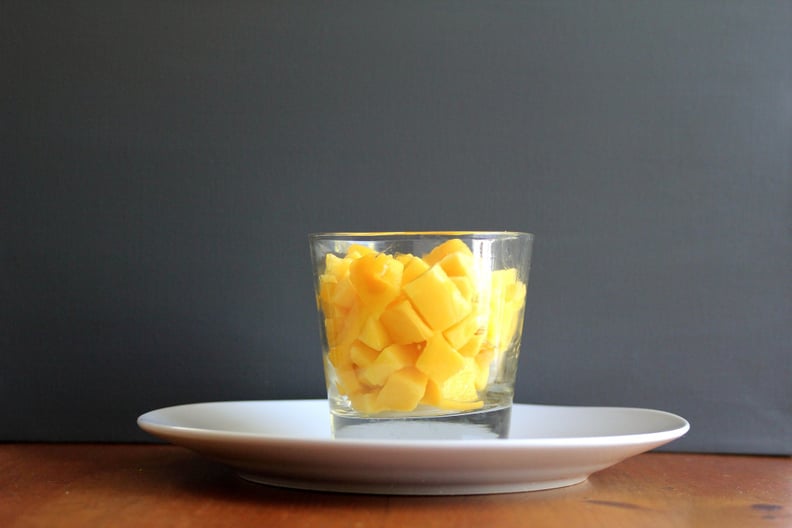 Mango
They're tasty when tossed into salads or salsas, but lucky for us, there may be a link between mango consumption and lowered blood sugar in obese adults due to their fiber content and naturally occurring compounds. When your blood sugar is balanced, the body is able to regulate hormones and burn fat more easily.
07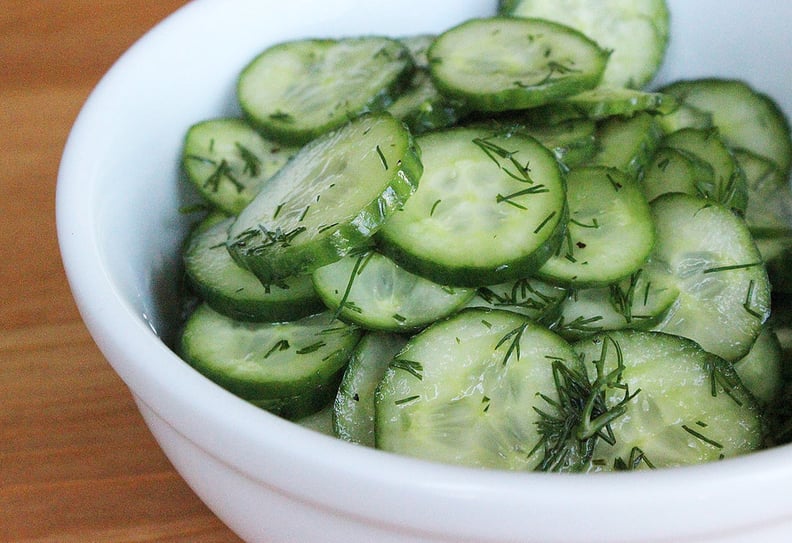 Cucumbers
Since they're comprised of 95 percent water, cucumbers have a natural diuretic property which helps your body reduce water retention and beat bloat. Serve yours up in this sweet and sour cucumber salad, one of our all-time favorite Summer sides.
08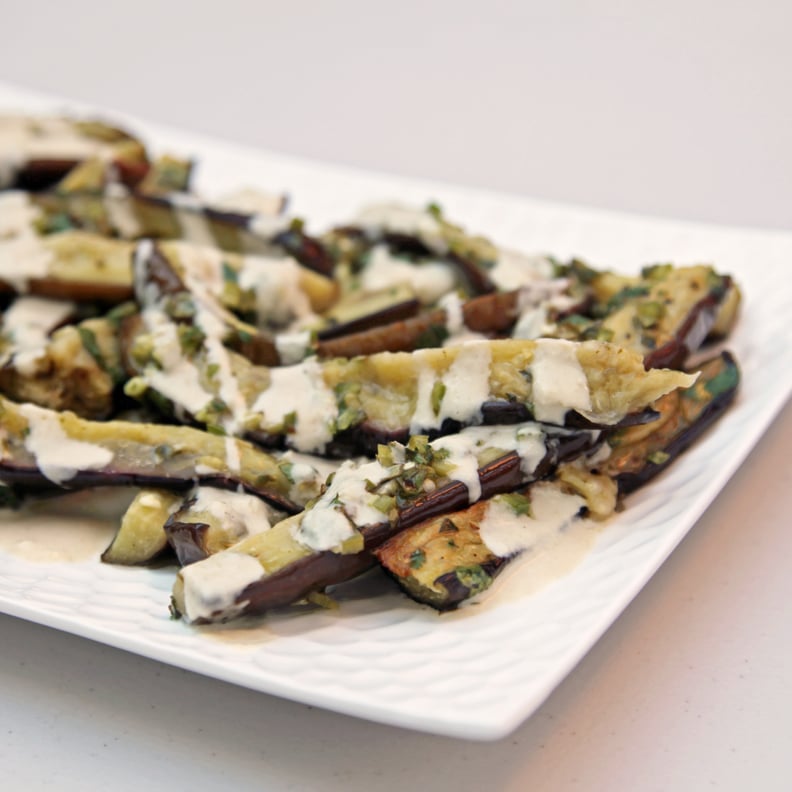 Eggplant
A member of the nightshade family and low on the glycemic index, eggplants are low in carbs and calories and high in essential nutrients. Make the most of this in-season veg with this amazing marinated eggplant recipe that's perfect for vegan eaters.
09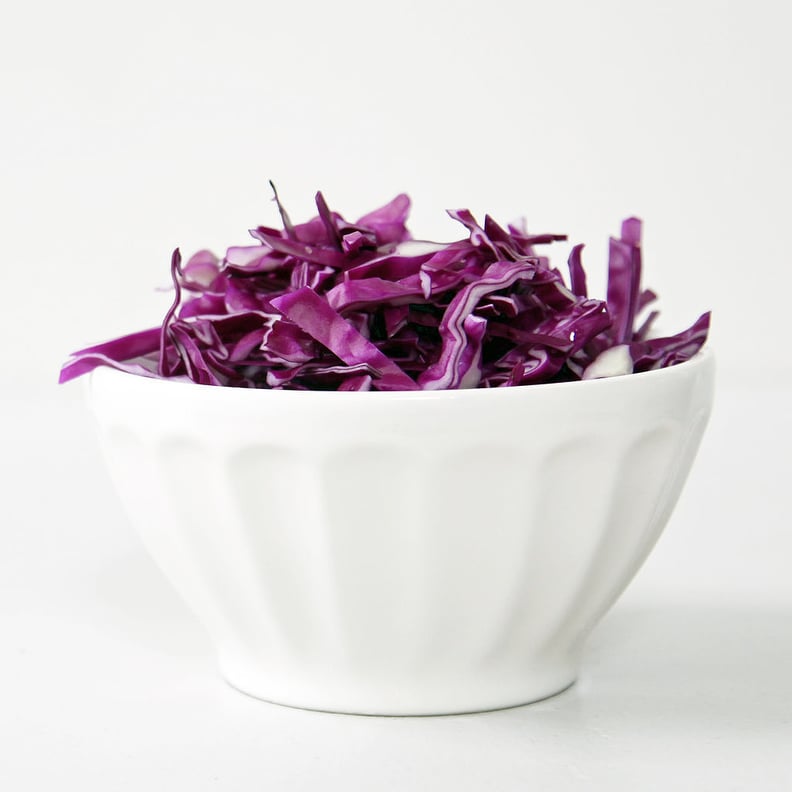 Cabbage
Eating water- and mineral-rich cabbage on a regular basis helps your body release excess fluid and water weight; you'll start seeing all your results from the gym sooner! Cabbage slaw is a staple at Summer BBQs, but recipes loaded with mayo can mess with your weight-loss progress. Swap the classic out for this cabbage and hemp salad that's just as tasty served alongside your favorite burger.
10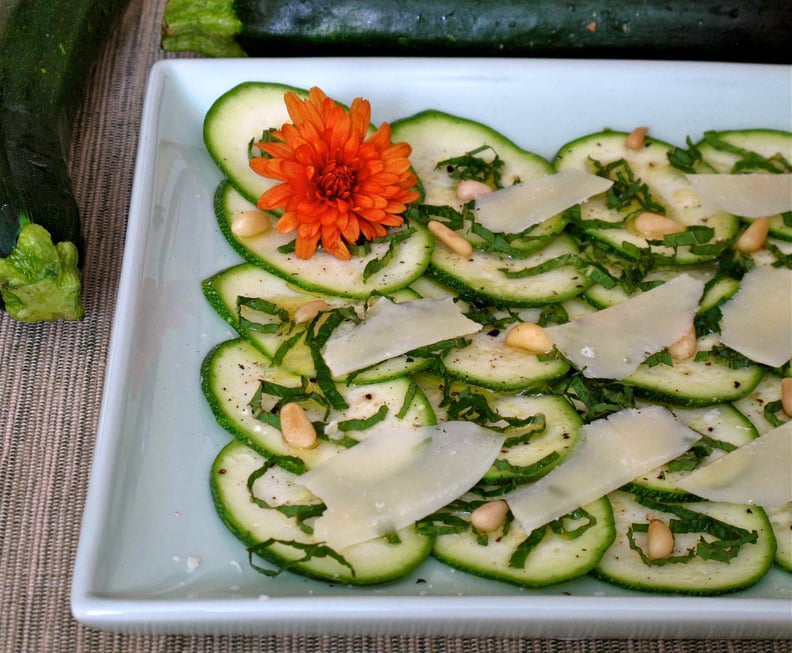 Zucchini
High in fiber and low in calories, versatile zucchini stands strong on its own in a salad, but it can also help you cut carbs and calories big-time. Swap in zoodles (spiraled zucchini) for classic noodles to lighten up your favorite comforting dishes.
11