This year's US Open is quite different than years' past thanks to COVID-19, but athletes (with the exception of some players) have still taken over the NYC courts match by match. And now, three women are making history: it's the first time three moms are advancing to the quarterfinals of a Grand Slam.
Serena Williams, Bulgaria's Tsvetana Pironkova, and Belarus's Victoria Azarenka all won fourth-round matches on Labor Day, qualifying them for the quarterfinals — marking this, furthermore, in the recordbooks. Williams and Pironkova will actually face off against each other on Wednesday, Sept. 9, and Azarenka is set to play Elise Mertens from Belgium that day as well.
According to the US Open, only three women have ever won a Grand Slam in the Open era after becoming mothers: Belgium's Kim Clijsters and Australia's Evonne Goolagong and Margaret Court. Keep reading for more on Williams, Pironkova, and Azarenka as they prepare for their quarterfinal matches.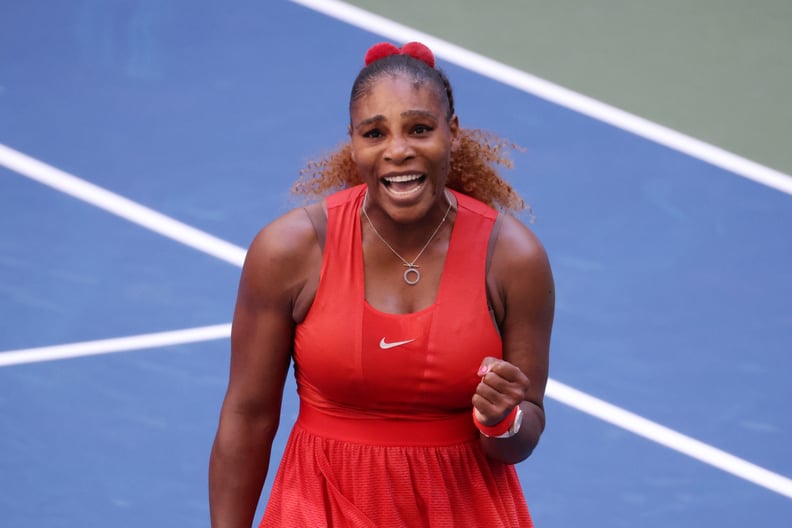 1. Serena Williams
Williams, ranked eighth in women's tennis going into the US Open and turning 39 this month, has already won the most US Open singles matches in history. Three-year-old Olympia is there to watch her mom go for her 24th grand slam title to tie Margaret Court's overall record.
"I just have a totally new respect for moms," Williams said, according to NBC Sports. "I would never have thought I would be playing as a mom." She continued on to say that the "plus" is that one day her daughter can look back and know she was in attendance watching.
Adorable Footage of Olympia Cheering on Serena Williams at the US Open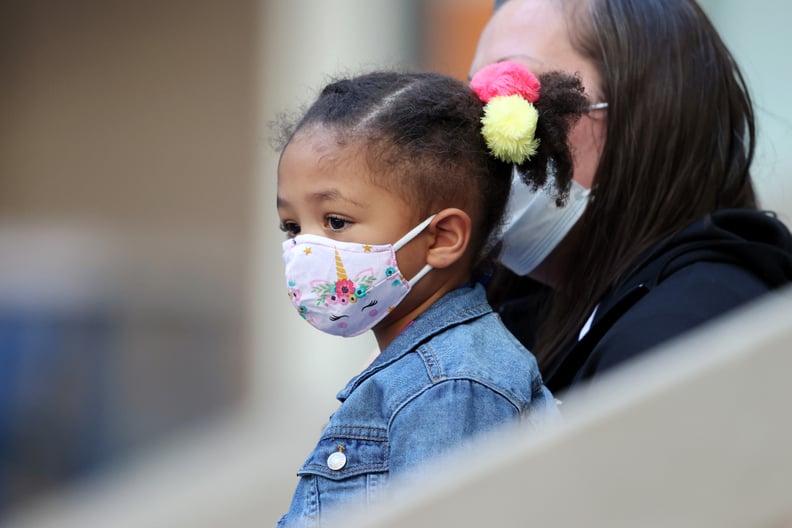 More of Olympia Watching Serena Williams at the US Open
We can't get over her cute little mask!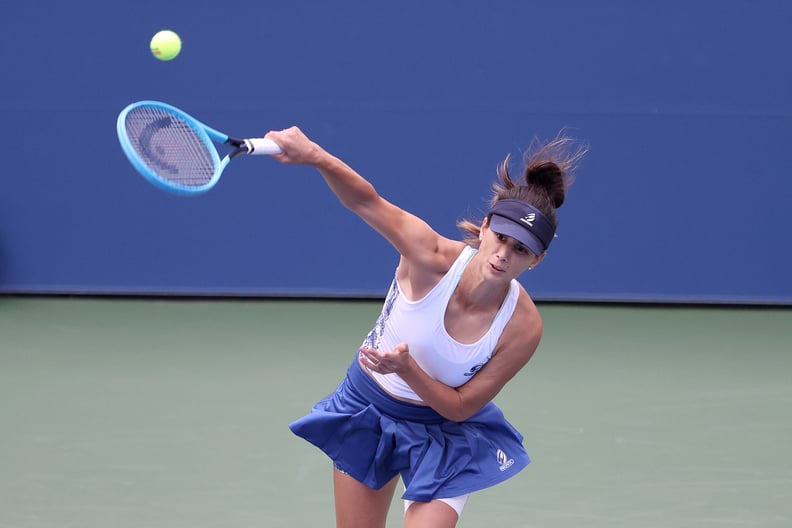 2. Tsvetana Pironkova
Pironkova, 32, is currently playing her first tournament in three years since her 2017 Wimbledon appearance, NBC Sports reports. She was a semifinalist at Wimbledon in 2010, and she gave birth in 2018 to a son named Alexander, returning to tennis eight months ago.
"Obviously, you become a different person," Pironkova said of motherhood, according to NBC Sports. "You don't focus on yourself that much anymore." She added that she's a lot more organized, has increased mental endurance, and knows her body better.
Tsvetana Pironkova and Her Son Alexander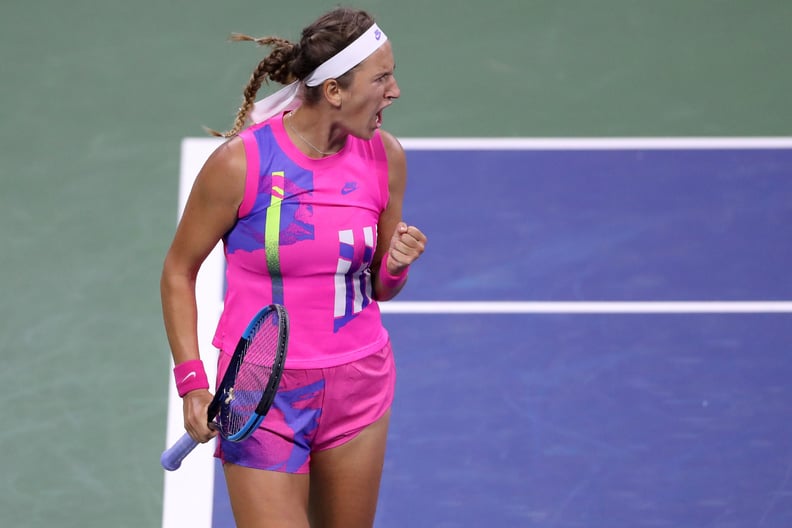 3. Victoria Azarenka
Azarenka, 31, was ranked 27th going into the US Open. She won two Australian Opens in 2012 and 2013 and, according to NBC Sports, made 16 Grand Slam quarterfinals prior to giving birth to her son Leo at the end of 2016. She won the Western & Southern Open last month after Naomi Osaka withdrew due to a hamstring injury, which became Azarenka's first tournament title since 2016.
Azarenka revealed that she doesn't know if she feels different competing as a mother. "I don't identify myself on the tennis court as a mother. I still identify myself as a tennis player," she added. "Me being in the quarterfinals, I didn't get there by being a parent. I got there by being a tennis player. But it feels amazing that I can share this moment and hopefully be a good role model to my son."
In an interview with ESPN, Azarenka said that she hopes her and the other moms' victories at the US Open are inspiring for women. She wants to show them "that they [can] continue to go for their dreams," and "continue to do what they want to do."
Victoria Azarenka and Leo Watching Naomi Osaka's Match
Victoria Azarenka and Her Son Leo