Trader Joe's Recall Alert! Find Out Which Cashews Are Affected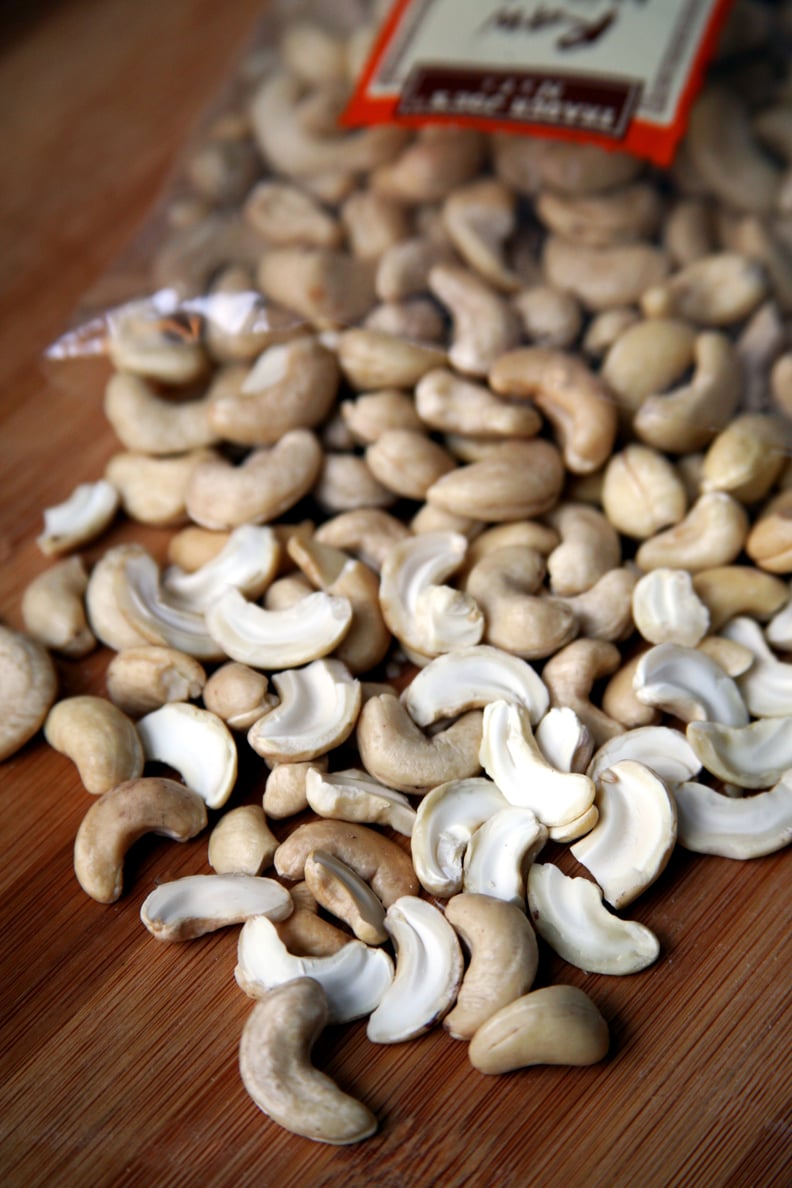 These packaged nuts were distributed in dozens of states including Connecticut, Delaware, Georgia, Idaho, Illinois, Indiana, Iowa, Kansas, Kentucky, Maine, Maryland, Massachusetts, Michigan, Minnesota, Missouri, Nebraska, New Hampshire, New Jersey, New York, North Carolina, Ohio, Oregon, Pennsylvania, Rhode Island, South Carolina, Tennessee, Vermont, Virginia, Washington state, Washington DC, and Wisconsin.
Luckily no one has gotten sick yet. Trader Joe's is investigating the situation, but until more info is obtained, the retailer is suspending all sales of its raw cashew pieces — note that after speaking with customer service, you'll be happy to hear that the "Raw Whole Cashews" are not affected in this recall.
So before you throw cashews into your smoothie or bake up some nutty energy bars, check your bag of Trader Joe's Raw Cashew Pieces for this bar code: 00505154. If you do find that code, Trader Joe's is advising that you do not eat them! Throw them away, or return them for a full refund.
If you have questions or concerns, call Trader Joe's Customer Relations at 626-599-3817 or go to www.traderjoes.com/contact-us/product-feedback.