Trader Joe's Best Crave-Worthy Comfort Food: Riced Cauliflower Stir Fry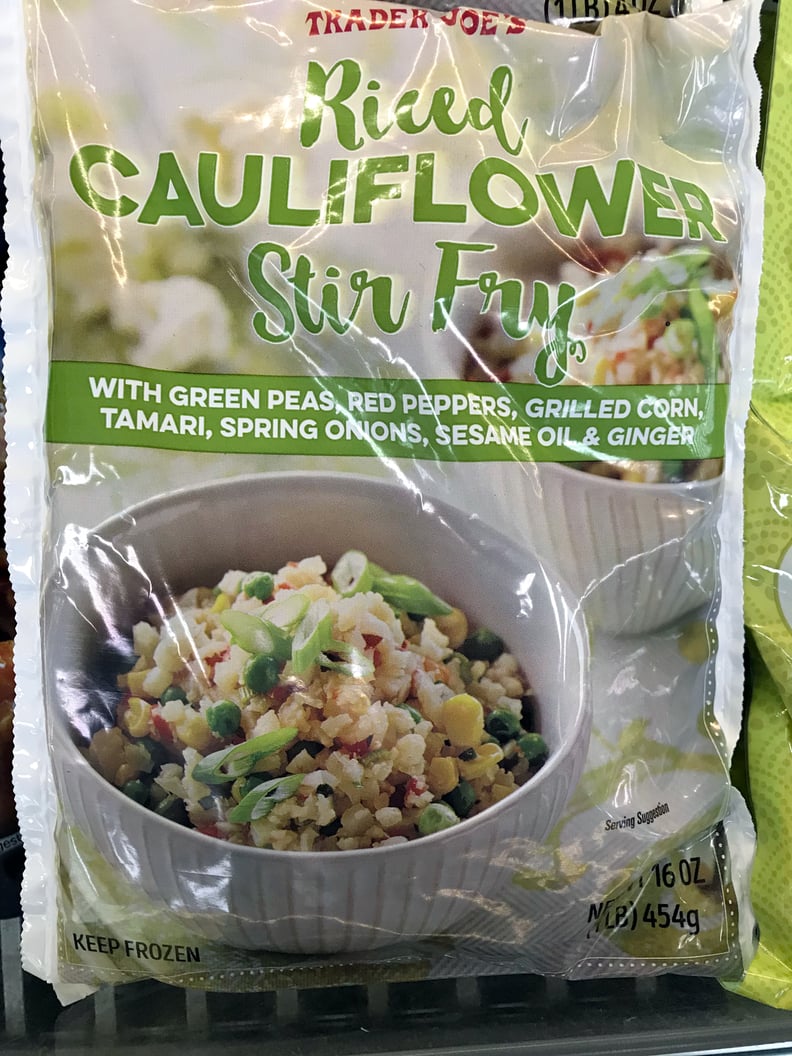 POPSUGAR Photography | Jenny Sugar
POPSUGAR Photography | Jenny Sugar
If you're deeply obsessed with a fan of Trader Joe's Cauliflower Pizza Crust and its frozen Organic Riced Cauliflower, then you've got to get your hands on this frozen cauliflower staple: cauliflower fried rice.
Riced Cauliflower Stir Fry ($3) is the answer to your low-carb comfort-food needs. Each serving of riced cauliflower mixed with green peas, red peppers, grilled corn, and spring onions is just 50 calories and seven grams of carbs and it only takes seven minutes to cook!
I'd recommend using a bag of this as a base to make an amazing protein- and veggie-packed meal. Sauté some Trader Joe's teriyaki marinated tofu, plain tempeh, or chicken. Add some extra fresh or frozen veggies like bell peppers, broccoli, snow peas, or edamame and a bag of this Riced Cauliflower Stir Fry, and you can skip the Chinese takeout!
Prices and products may vary by Trader Joe's location.
— Additional reporting by Haley Lyndes