I know I'm not the only one who can honestly say she misses her gym. Although gyms are starting to reopen across the country, for many of us, it's still not a safe reality. And while I may not be heading to my gym anytime soon, that doesn't mean I can't shop for one of my favorite pieces of fitness gear: gym bags.
Shopping for a new edition of this handy piece, which for this New Yorker used to be my work bag, gym bag, and purse all in one, has been on pause for a while. But after seeing the versatility of many of the options from Under Armour, I'm convinced that I've located gym bags that can also double as weekend travel bags.
Sure, I may not be packing my gym bag for a workout after a day at the office, but I will be packing it with all my favorite sweat-ready gear while having a little weekend getaway. See what I'm shopping for ahead.
UA Favorite Metallic Tote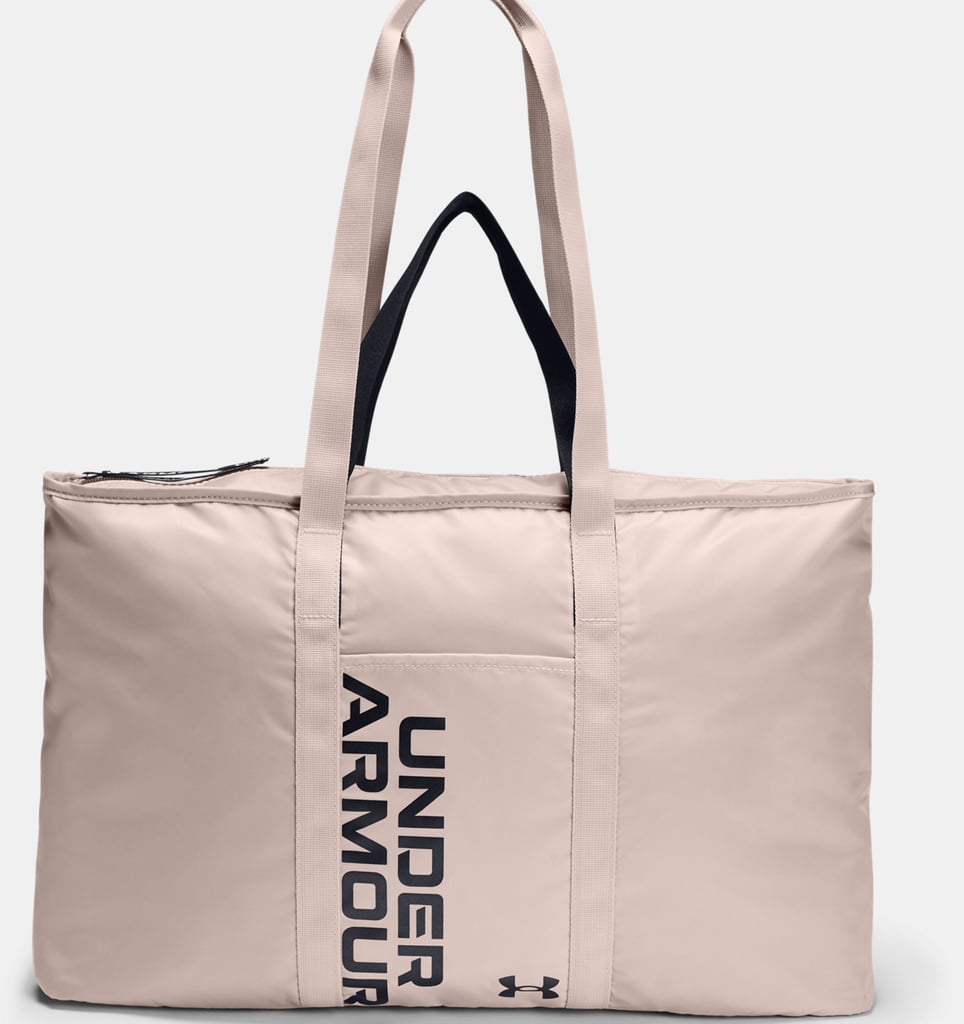 The UA Favorite Metallic Tote [2] ($27, originally $35) can handle a change or two of clothes and keep them dry from the elements thanks to the water-resistant UA Storm technology.
UA Undeniable Duffel 4.0 XS Duffle Bag
For heavier loads, the UA Undeniable Duffel 4.0 XS Duffle Bag [3] ($35) is a solid choice. Toss a pair of shoes into the vented section, and secure your toiletries into the built-in pockets.
UA Hustle 5.0 Backpack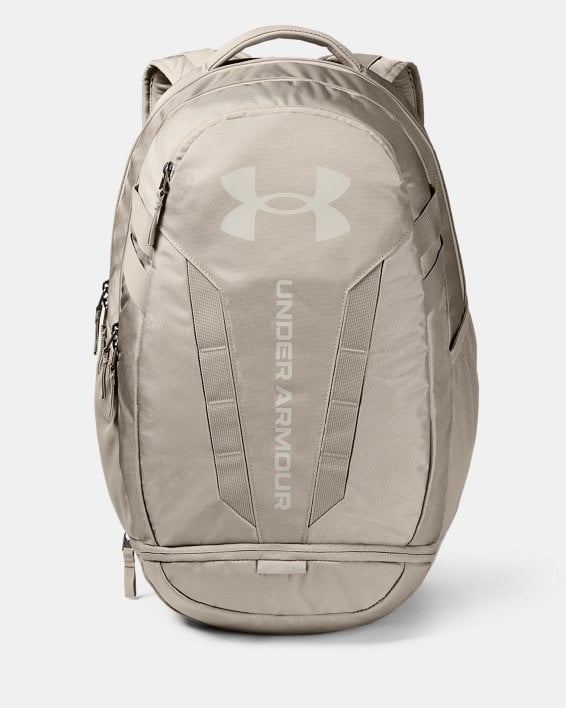 For those times you need a bit more storage space for gear outside of clothes, the UA Hustle 5.0 Backpack [4] ($55) features an interior sleeve to hold up to a 15" laptop.
UA Undeniable Signature Duffle Bag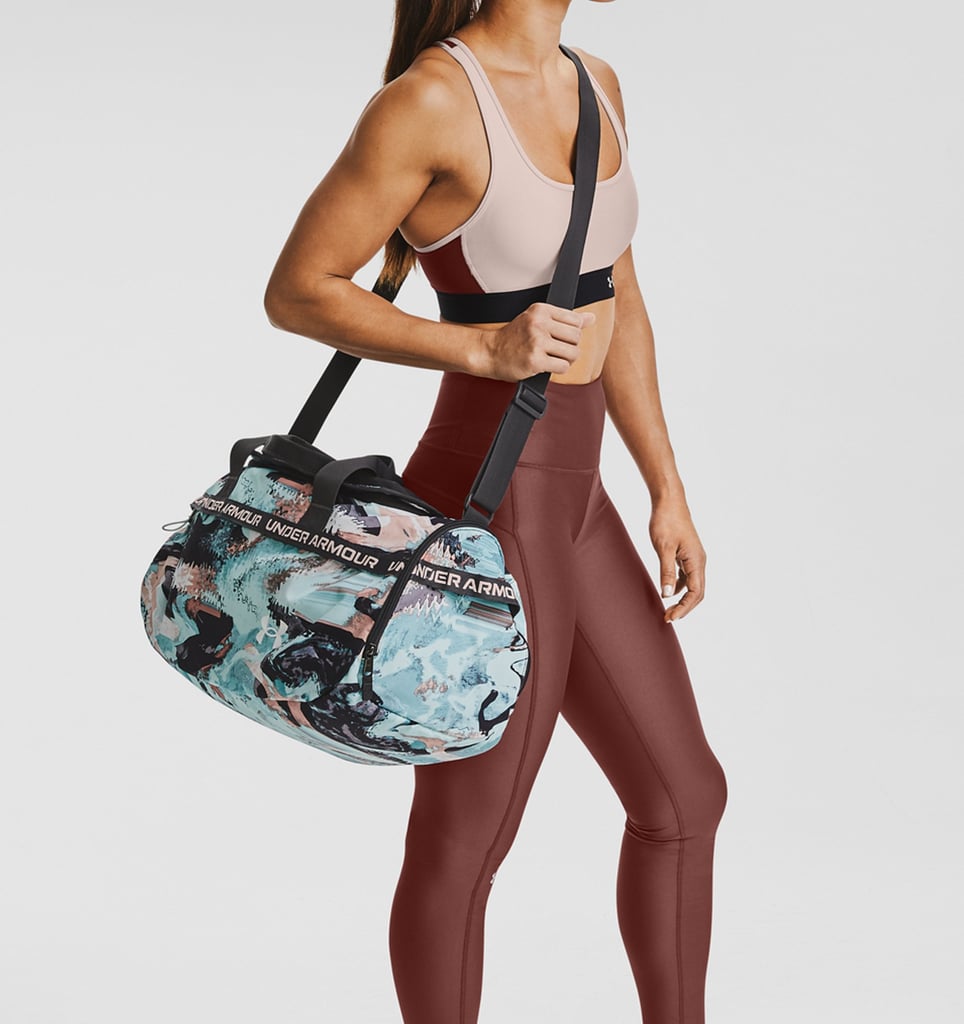 Turn to the UA Undeniable Signature Duffle Bag [5] ($45) for quick jet-setting moments. This duffle features an abrasion-resistant bottom and side paneling.
UA Midi Duffle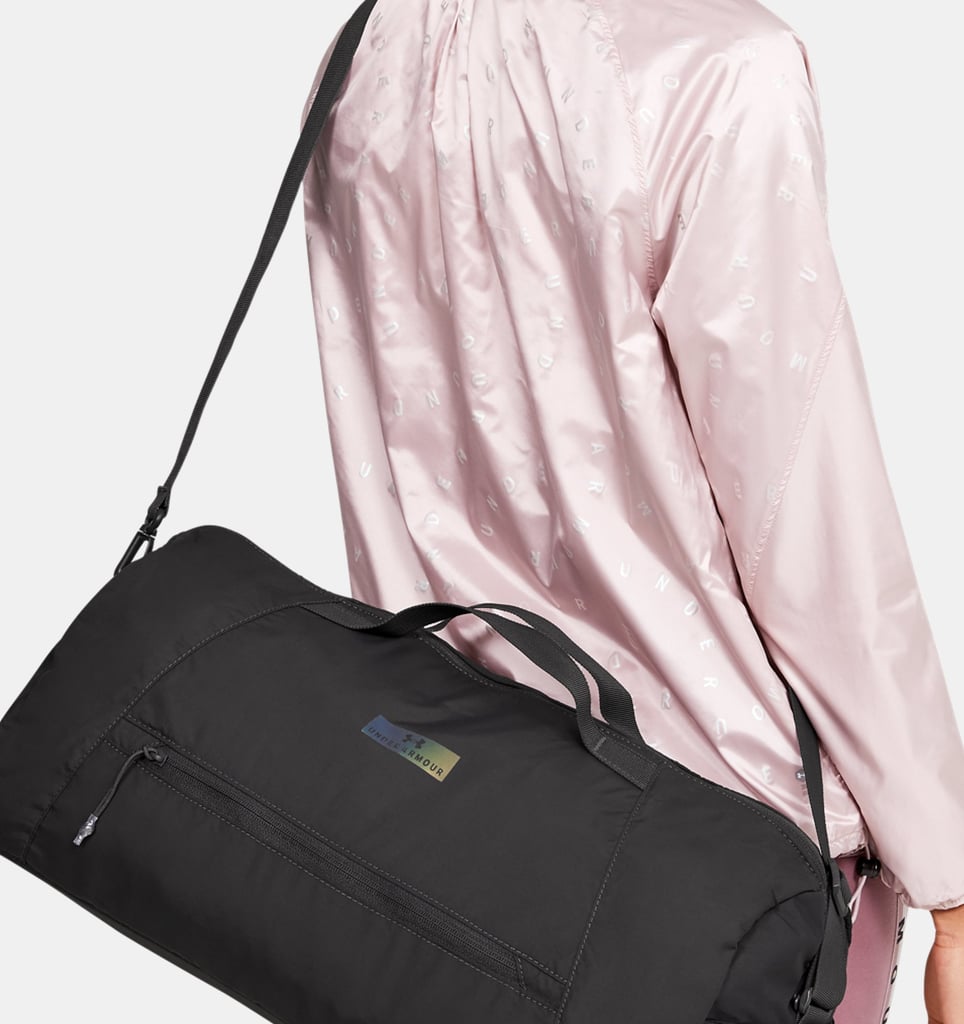 To store more, the UA Midi Duffle [6] ($45) can take care of it. There's a larger main compartment plus internal organization pockets.