If It's Hard For You to Build Muscle, Venus Williams Swears by These Moves
Venus Williams is a dominant force on the tennis court, but you already knew that. While promoting her partnership with American Express, Venus told POPSUGAR she prepared for the 2018 US Open by doing a little bit of everything. This includes tennis technique, visualization, and strength training.
Venus explained that she often "gets creative" when it comes to her strength workouts, especially when she's traveling around the world. When it comes to lifting weights Venus said, "I'm constantly upping the ante with weight. I'm not just a person who can pack on muscle. It just doesn't come naturally to me." If you find it hard to build muscle or just want to build more muscle, continue reading to find out the muscle building exercises Venus swears by.
01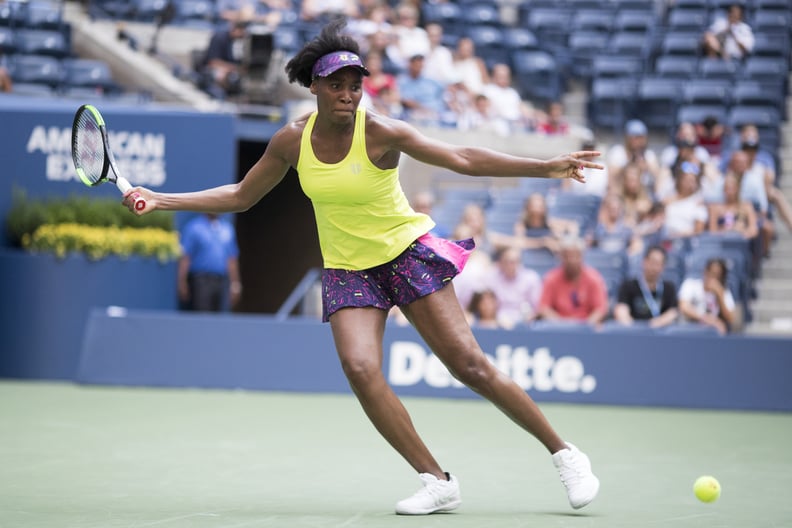 How She Strengthens Her Core
A strong core will improve power, stability, and balance. One of Venus's go-to core exercises is a plank with a weighted plate on her back.
02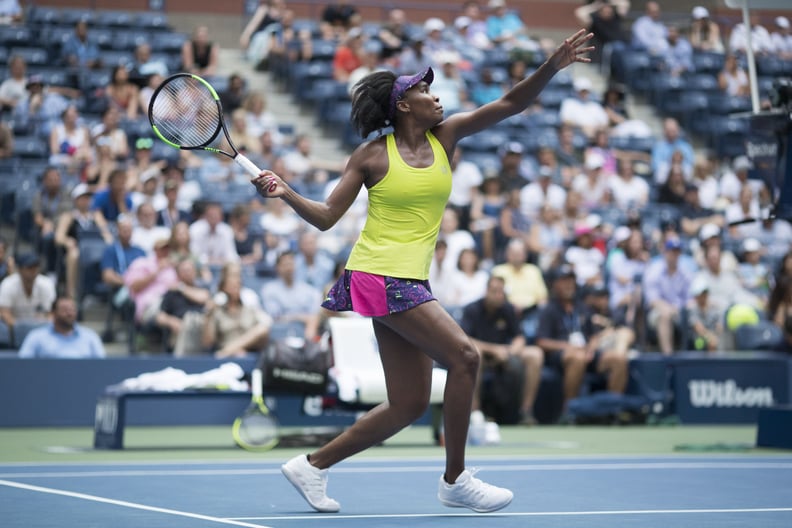 How She Strengthens Her Legs
03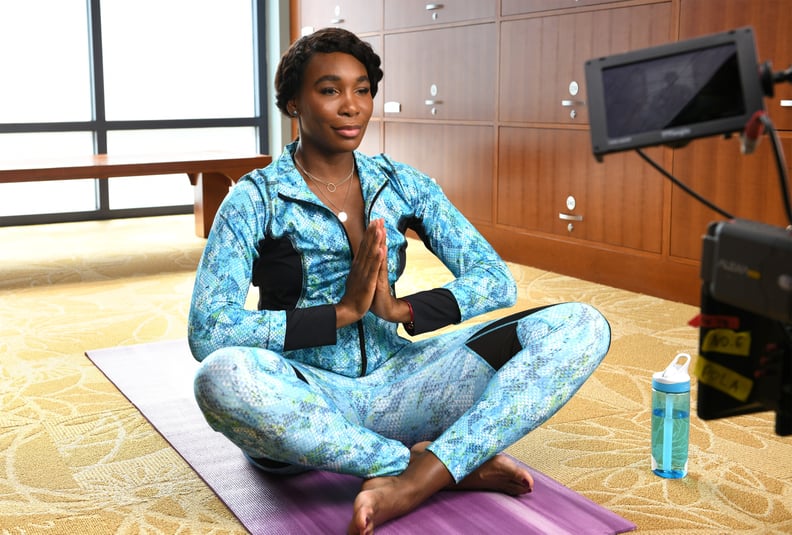 How She Strengthens Her Mind
Before major tournaments like the US Open, Venus does mental training commonly referred to as visualization. This technique encompasses everything from visualizing herself waking up on the day of her match, putting on her uniform, hearing how loud the stadium is, smelling the various scents, and playing.