Want an Easy Tip For Losing Weight? A Beachbody Dietitian Says Do This Before Every Meal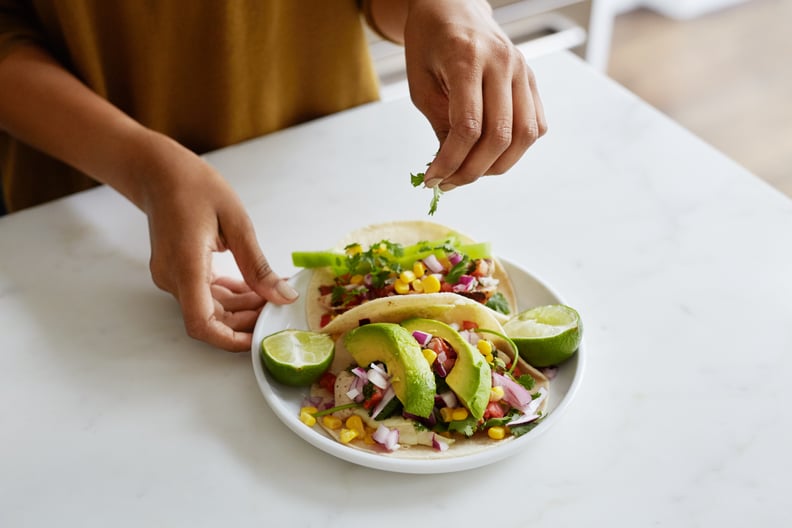 POPSUGAR Photography | Sheila Gim
POPSUGAR Photography | Sheila Gim
In order to maximize your weight loss, when you sit down to eat a meal, do you ever think, "What should I eat first?" Registered dietitian and co-creator of Beachbody's 2B Mindset nutrition program Ilana Muhlstein, MS, RDN, has the simple answer.
"Rather than food right away, I recommend that each meal start with drinking water first," Ilana said. Aim to drink 16 ounces of water before reaching for your first bite of food. To help you remember, when you sit down to eat, make sure you have a big water bottle or two eight-ounce glasses. Ilana said you may find yourself feeling fuller and slimmer in just a few days.
Maya Feller, MS, RD, of Maya Feller Nutrition, who works with patients who need weight management, added that "there is some research that supports the statement that drinking water prior to a meal may result in a decrease in energy intake and therefore mild to moderate weight loss."
Fitness trainer Bob Harper agrees. "Water intake is, I believe, one of the best weight-loss tips that you can do," Bob said in an Instagram video as part of a series he calls #TwoCupsIn. He added that if you're feeling hungry, you should drink water first. Thirst is often mistaken for hunger, so while drinking water before you eat can help you feel full at meals, it's also important to stay hydrated throughout your day. It will help keep energy levels up and prevent headaches, which can be reasons people reach for extra snacks, which leads to weight gain. I'll cheers to that!