If Shedding For the Wedding Has You Worried That Your Dress Won't Fit, Read This
Many brides want to drop a few pounds before their wedding day, or at least stay the same size for their dress's sake. But, what happens if you lose too much weight?
It's easy to do — and not just because you're hitting the gym too hard or cutting too many calories. While chronic, long-term stress can cause you to gain weight, pre-wedding jitters can do the opposite. "When you're under acute stress and feeling anxious, the release of adrenaline elevates your heart rate and blood pressure, increasing your metabolic rate and suppressing your appetite," Robert Glatter, MD, an assistant professor of emergency medicine at Northwell Health and attending emergency physician at Lenox Hill Hospital, told POPSUGAR. "It's the fight or flight response that makes you prepare for a perceived threat or danger, suppressing your appetite in the short-term."
You may also just not be taking very good care of yourself, explained Maggie Michalczyk, MS, RD. Eating a healthy meal can quickly take a backseat when you're busy running errands and tying up loose ends. What should you do if you find yourself tipping the scale in the wrong direction? Here are a few tips.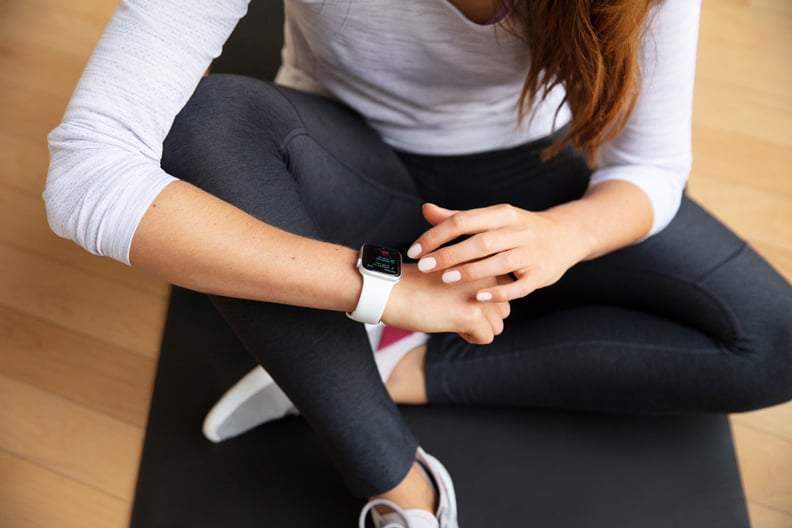 Cut Back on Your Workouts
First things first, chill on those grueling workouts. This is a good time to try a low-key activity like yoga, Meredith Fritz, CPT, an interval instructor and general manager at Studio Three in Chicago, told POPSUGAR. Light exercise can help reduce stress, and you'll burn fewer calories in a yoga or Pilates class than you would doing HIIT or going for a run. You don't need to stop working out entirely. Just dial down the intensity.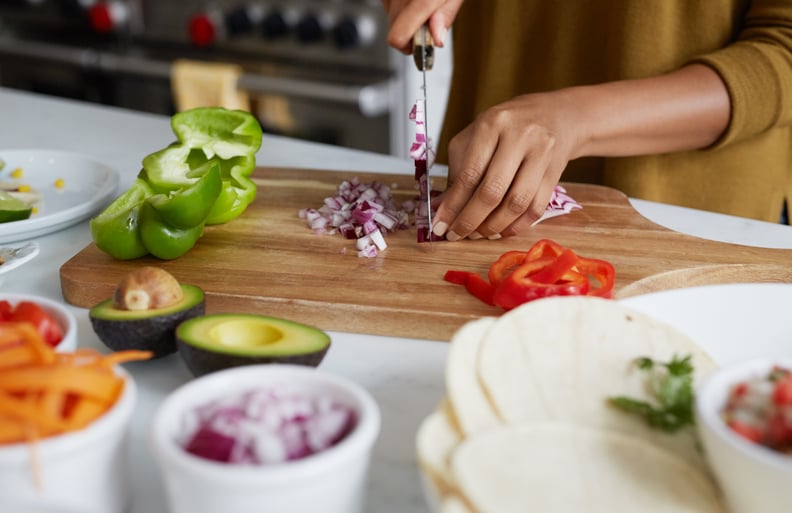 Plan Meals in Advance
Whether you're busy or simply feel too anxious to eat, skipping meals can put you in a calorie deficit, which will cause you to lose weight. That's why it's important to plan your meals and carve out some time to meal prep before each week begins, Maggie said. Abandoning healthy eating habits in favor of eating whatever you want can cause you to gain too much weight, though. Instead, focus on gradually and carefully increasing your calorie intake, filling your plate with lean proteins, veggies, and healthy fats. Be sure to stock up on healthy snacks, too.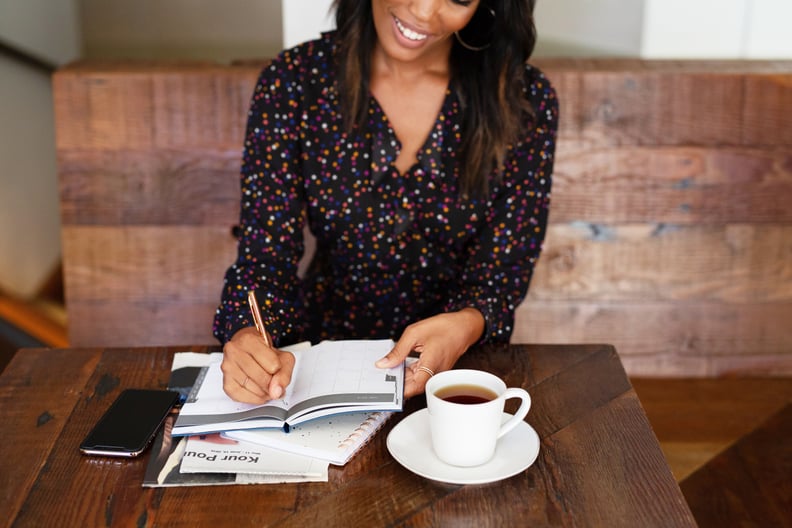 Stay in Tune With Your Body
"I recommend taking an inventory of how you're feeling each day, whether you write in a journal or practice meditation, or do any other method that works for you," Meredith said. Take five to 10 minutes to gauge how your body feels and how you're doing emotionally, and remind yourself to stay present, even as you prepare for your wedding, in order to remain calm and focused on your goals.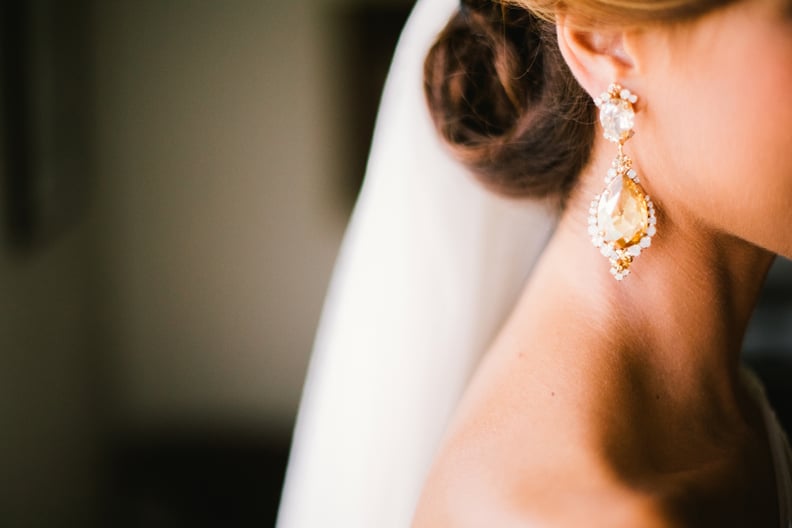 Fix the Dress
If your dress isn't fitting as well as it once did, your seamstress can help. Make your concerns known, and discuss a timeline for fittings that works for both of you. You should aim to have your last dress fitting as close to your wedding as possible, and you might even ask if someone will be available the day of in case there's a problem. Knowing exactly what to expect can put your mind at ease and help you feel more confident leading up to the big day.