With so much weight-loss advice swarming around, it can feel so confusing and daunting to figure out how to get started. It doesn't have to be! Since losing weight is a lifestyle change, what you do to reach your goal should feel simple and sustainable. We asked four registered dietitians what the easiest way to start losing weight is, and all four agreed: eat more veggies!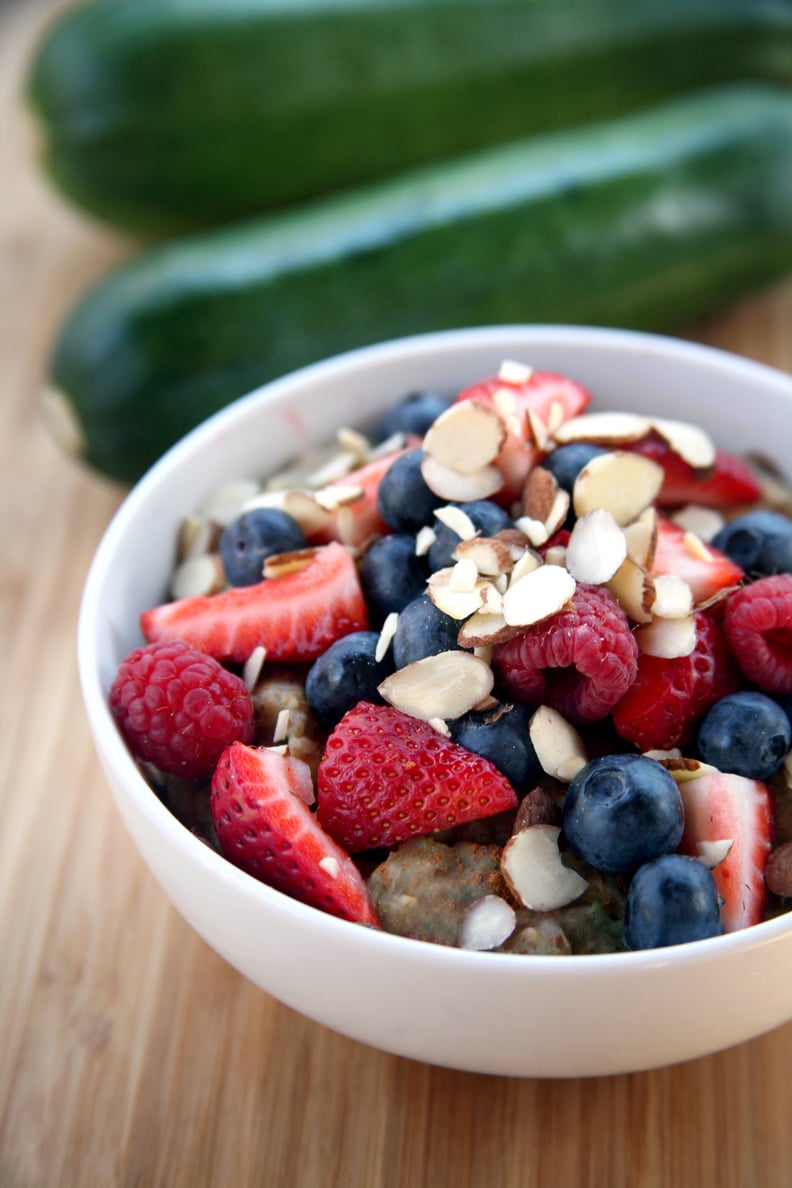 Ilana Muhlstein, MS, RDN, cocreator of Beachbody's 2B Mindset nutrition program, told POPSUGAR that vegetables are the food group you want to be filling up on the most. "They are high in volume and weight and fill up our stomachs, which helps us register the feeling of fullness," Ilana said. When you're hungry and sit down to eat a meal, she recommended getting in at least five to six bites of veggies first. This could be from a fresh green salad, sautéed mushrooms, or a few spears of roasted asparagus.
Registered dietitians Stephanie Clarke, RD, and Willow Jarosh, RD, of C&J Nutrition agree and say that veggies are also high in fiber, so they'll satiate your hunger longer, helping you consume fewer daily calories. The veggies with the highest amount of fiber include brussels sprouts, broccoli, peas, and green beans.
Registered dietitian Leslie Langevin, MS, RD, CD, of Whole Health Nutrition added that dinner isn't the only time to get your veggies in. She said to include veggies in every single meal and snack. They're low in calories, which means you can eat tons without gaining weight. During breakfast, throw greens or beans in fruit smoothies or add spinach to overnight oats or zucchini to oatmeal. For lunch, make a week of mason jar salads to ensure you get a daily salad. And for dinner, make sure your plate is half-filled with veggies like cauliflower rice or roasted sweet potato.
You can even eat veggies for dessert! Try this recipe for decadent black bean brownies or bake a loaf of chocolate zucchini bread or these banana smoothie muffins made with spinach — just make sure dessert fits into your daily calorie target. See how easy it is to get in your veggies?!