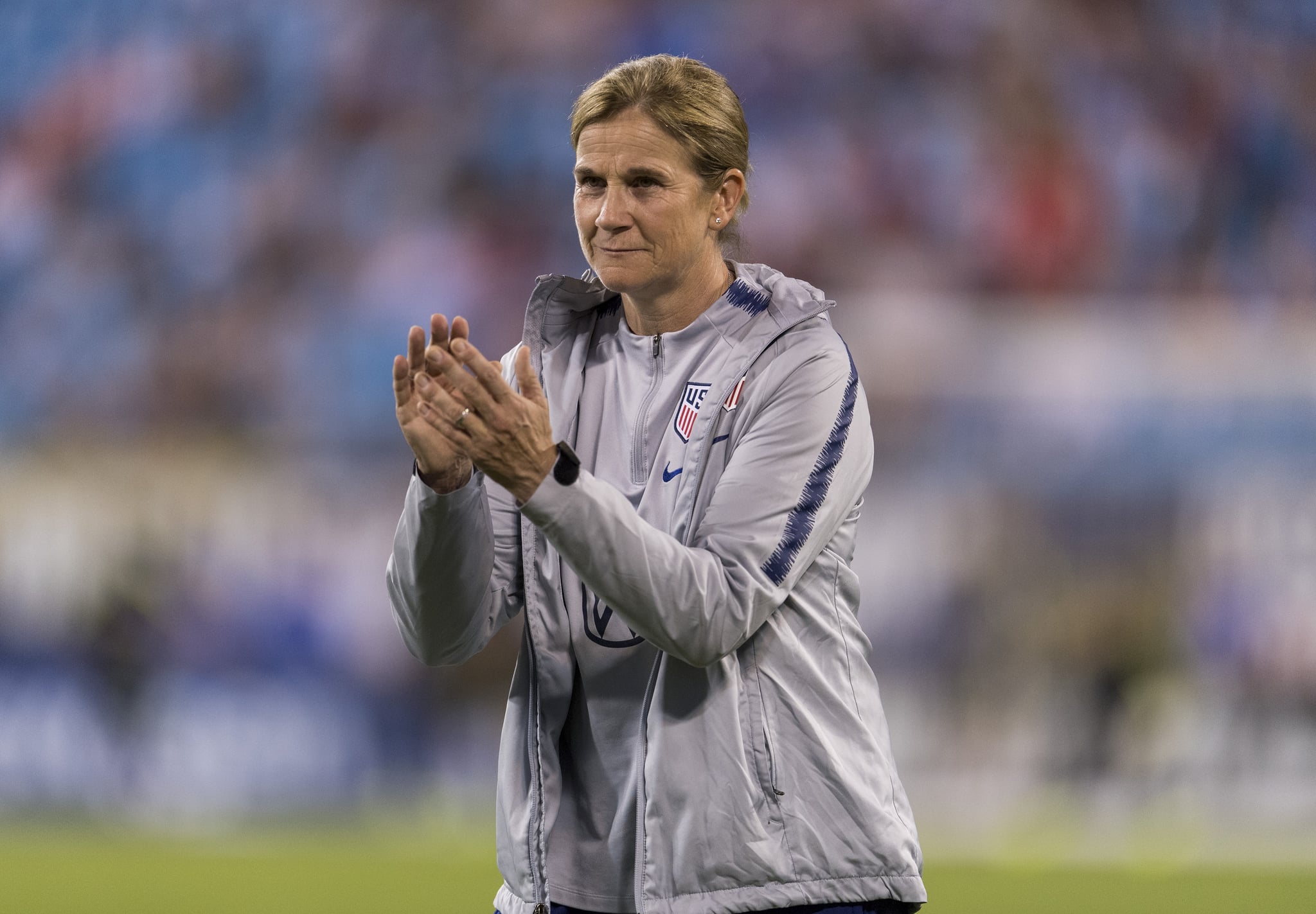 Netflix's The Playbook [1] spotlights several famed coaches [2], including Jill Ellis, who led the United States women's soccer team to back-to-back World Cup championships [3] before stepping down in 2019. Wondering what Ellis has been up to since her departure from the USWNT? Here's what you didn't learn during her episode of the docuseries.
When Ellis announced her departure in July 2019, US Soccer noted that she would "continue on with US Soccer for at least the next year in the role of an Ambassador [4], which will include representing the Federation at various events and speaking engagements." Of course, only months after her retirement in Oct. 2019, the COVID-19 pandemic swept the globe, canceling sports seasons and undoubtedly leaving her responsibilities as an ambassador in a very different place than anticipated.
However, this year, Ellis was reportedly on the short list for not one, but two major coaching gigs. In August, The Guardian reported that Ellis was one of two candidates [5] to take over the English national team. Ultimately, the job went to Dutch national team manager Sarina Wiegman. Around the same time, though, The Sydney Morning Herald listed Ellis among three candidates being considered to take over the Australian team [6], along with outgoing England coach Phil Neville and Arsenal manager Joe Montemurro. That job remains open.
Otherwise, Ellis has kept a relatively low profile in 2020 — for obvious reasons, one can assume. As Sports Illustrated pointed out in April, it's unclear whether she's content to simply enjoy retirement with her family in Florida [7] or she'll eventually make a return to the sidelines.