How 3 Women Use Fitness to Manage a Healthy Work-Life Balance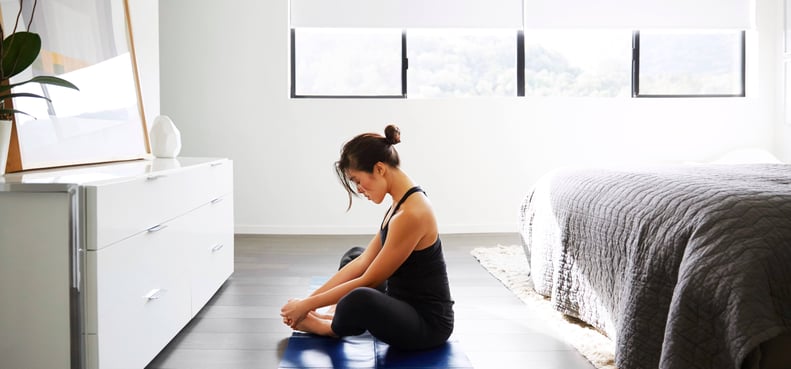 POPSUGAR Photography | Sheila Gim
For many of us, leading a healthy and fulfilling life outside of work can be a challenge. Between tasks that bleed into your evening and answering emails over the weekend, it's difficult to completely turn off work mode just because you've stepped out of the office. For some, activities like meditation or binge-watching TV do the trick, but for three POPSUGAR staffers, there's one thing in particular that has helped them start or end the day on a positive note: working out. Whether it's to deal with stress and anxiety or used as a form of me time, getting moving has proven to be an effective method of achieving mental balance for these three ladies. Take notes from them ahead to help you better juggle a career and a personal life.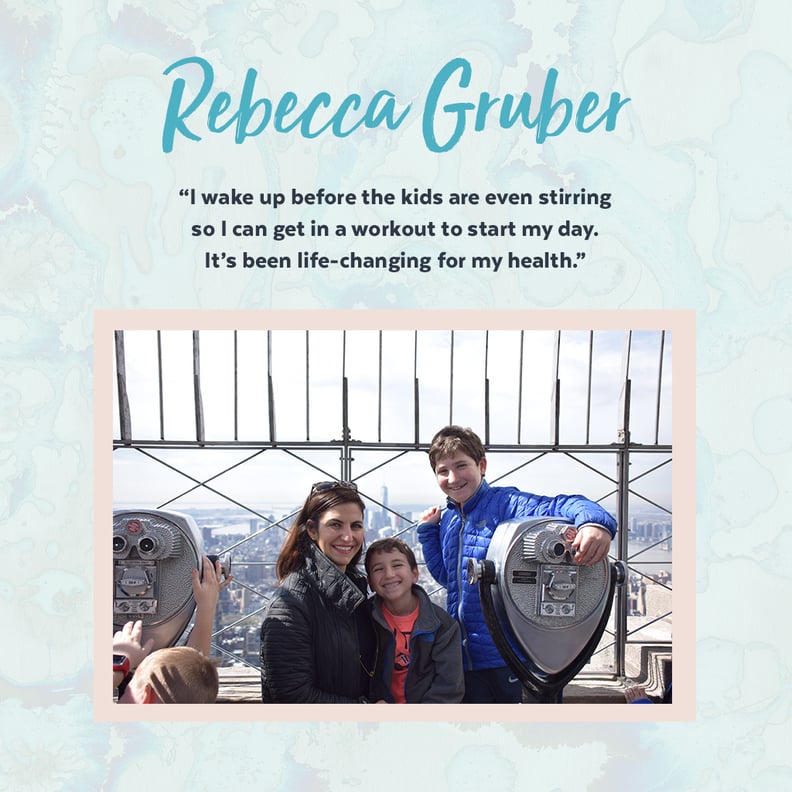 Rebecca's biggest struggle is being present at work and with her family. Like most moms, she often finds herself thinking about the errands and tasks she needs to complete at home while she's at work and about looming project deadlines while she's with her kids. Finding the time to work out, along with fitness gear that can keep up, allows her to stay at the top of her game both in the office and at home.
"It isn't easy, but carving out time for myself — even if it is at 5 a.m. — is essential to keeping myself sane. I lay out my clothes, including a breathable and supportive sport bra, sweat-wicking pants, and a water bottle, the night before and set my alarm to wake up before the kids are even stirring so I can get in a workout to start my day. It's been life-changing for my health. I figure I'll sleep when I retire!" — Rebecca Gruber, vice president, editorial partnerships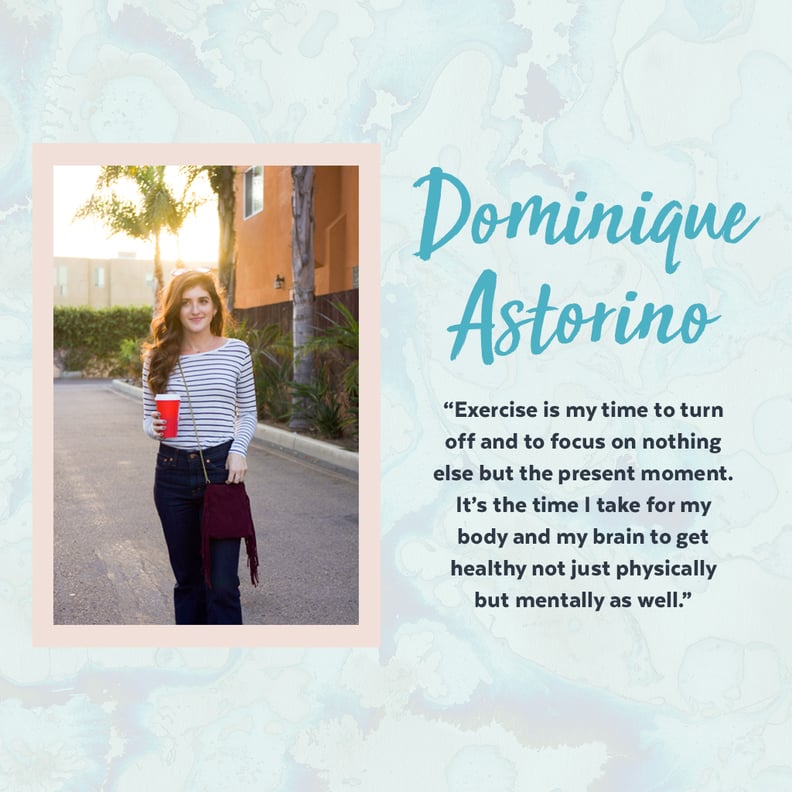 As someone who struggles with anxiety daily, Dominique relies on exercise as a positive outlet and form of self-care to help get her out of the work mindset and recharge — it's a natural way for her to heal, grow, and manage day-to-day stresses.
"Working in digital media, you're always on — it's never truly a 9-6 day! The internet never sleeps, and at times, work bleeds into your personal life. Exercise — whether it's a spiritual SoulCycle class or an intense Barry's Bootcamp session or even a restorative yoga practice — is my time to turn off and to focus on nothing else but the present moment. It's the time I take for my body and my brain to get healthy, not just physically but mentally as well. I think as women, we prioritize so many things before ourselves, and we're always trying to give our time, energy, and efforts to others. I'm the same way! But we need to also make sure we're taking enough time to care for our own bodies and brains so that we can continue to care for those we love, give back to our communities, and crush it in the work place. Even Superwoman needs a little self-care, you know?" — Dominique Astorino, assistant editor, Fitness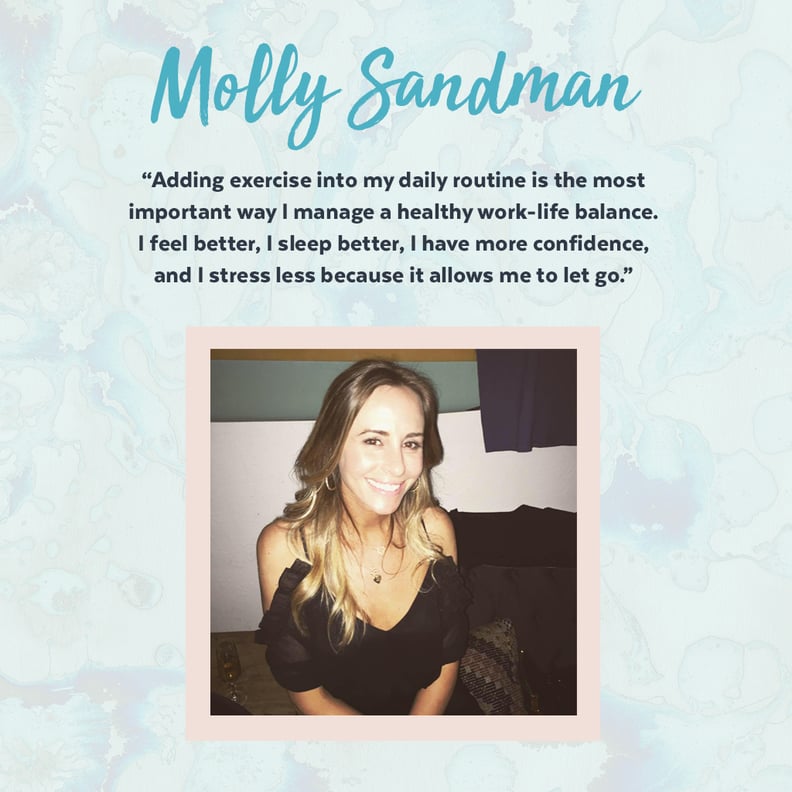 Perhaps no one understands the importance of seeking time for yourself better than Molly, who also happens to be a barre instructor. She considers working out to be an important factor in mentally removing herself from the office and pushes herself and her clients to make fitness a priority.
"In the past I struggled a little more with maintaining a work-life balance because of my age. Now that I'm older, my priorities have shifted and I've realized the importance of me time. Adding exercise into my daily routine is the most important way I manage that balance. I feel better, I sleep better, I have more confidence, and I stress less because it allows me to let go. For me, Bar Method allows me to put the focus on myself for one hour — I forget about the daily stresses and put that energy towards something positive for myself. I try to remind my clients they are there for them and no one else. And because the Bar Method is so form focused, it almost forces you to let go of what's happening outside of the studio." — Molly Sandman, member services manager