I Tried the Keto Diet, and I Hated Every Second of It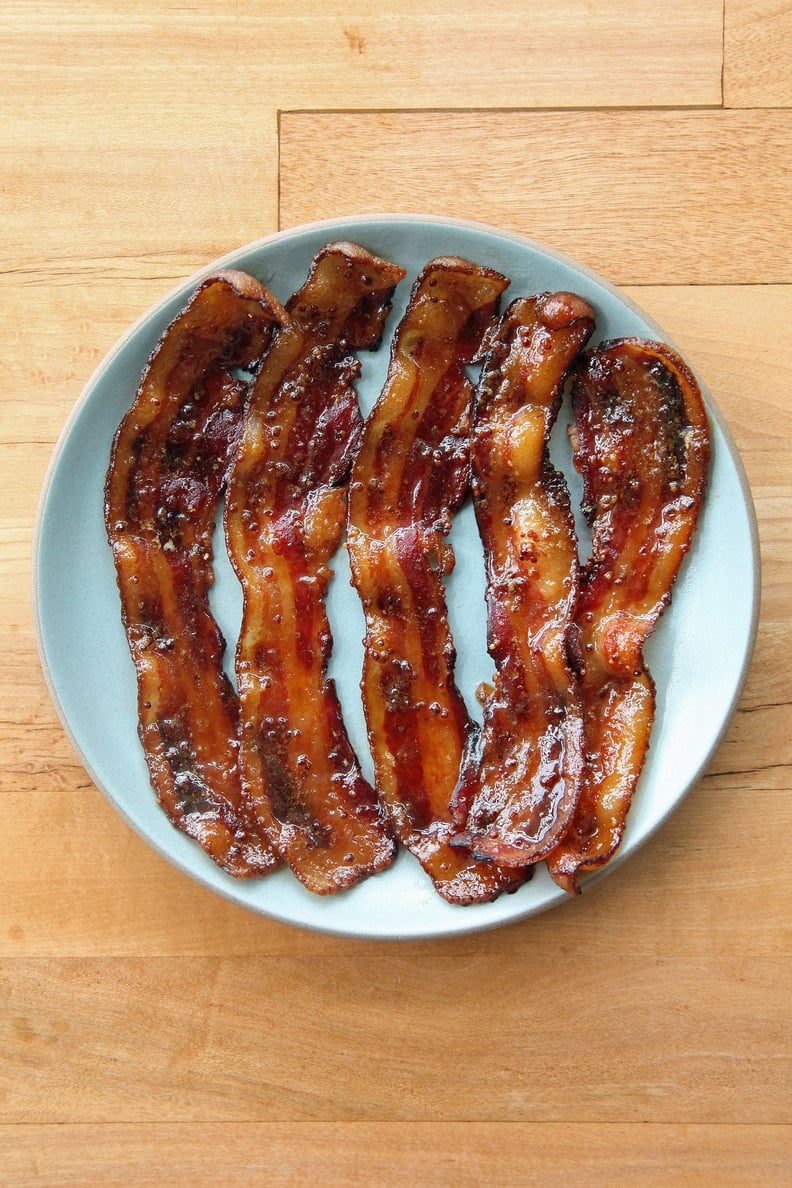 POPSUGAR Photography | Nicole Perry
POPSUGAR Photography | Nicole Perry
Let me just start with a few disclaimers, because I know a few of you are already mad at me just based on the headline alone. I agreed to try the keto diet in early 2018 as a POPSUGAR editor experiment — not because I needed to for medical or weight-loss reasons. The goal was to see how my body felt switching from a moderate-carb diet to a very, very low-carb, high-fat diet (spoiler: not good). I had the right tools, including a clinical nutritionist versed in keto on speed dial and a program with recipes and lists of foods I could and could not eat.
When the plans were made, I had anticipated completing a 30-day program. I shopped at Whole Foods to get lamb and steak, refined my Bulletproof coffee recipe, and learned orders at local restaurants that were keto-approved just in case (hello, Chipotle).
Things fell apart for me pretty much immediately. Perhaps I'm a carb addict who needs a detox or perhaps this diet just wasn't for me — but I started to feel unwell by the end of the first day. A series of headaches crept in, which apparently are common when you're purging your body of carbohydrates. In this case, it's called the keto flu . . . and I got the keto flu in the worst way. My nutrition coach advised eating green apples and drinking lots of tea, as well as adding in fresh herbs to my meals. This was supposed to mitigate the keto flu, so I followed the advice.
A day later, despite taking those steps, the headaches were worsening. I was so, so tired and couldn't focus on work (hello, brain fog); my coworkers even noticed how unproductive I was (embarrassing). All I wanted to do was sleep! But I knew it was "normal" and that keto flu would soon fade, so I pressed on. I felt like a keto warrior and figured I just had to break through to the other side, right?
Wrong. I was not a keto warrior, but rather a keto disaster.
Days three through five consisted of an unending headache, all culminating in an 18-hour migraine finale; needless to say, I hit the carbohydrate-packed panic button real quick at that point. I decided the experiment and diet trial weren't worth the pain I went through with keto flu — I didn't want to lose weight, and I didn't need the ketogenic diet to treat any medical condition. So yeah, I gave up.
I inhaled ate a bagel on the morning of day six, and it felt like a wave of relief crashed over me. Best bagel of my life.
After I resumed eating my usual carb-infused yet balanced diet, I was a bit worried that I'd "balloon," as many people do after trying keto temporarily. 'Twas not the case, friends. The only thing that I got after adding carbs back in was migraine relief. Sweet, sweet migraine relief.
So yeah. I tried; I failed. Some people thrive on this diet — I've seen it firsthand! But remember that no one diet is perfect for every single person's body. Listen to your body, and work with a doctor and nutritionist or dietitian you trust to make sure you're not putting yourself through hell for no reason. And yes, I think a life without carbs is my own personal hell.