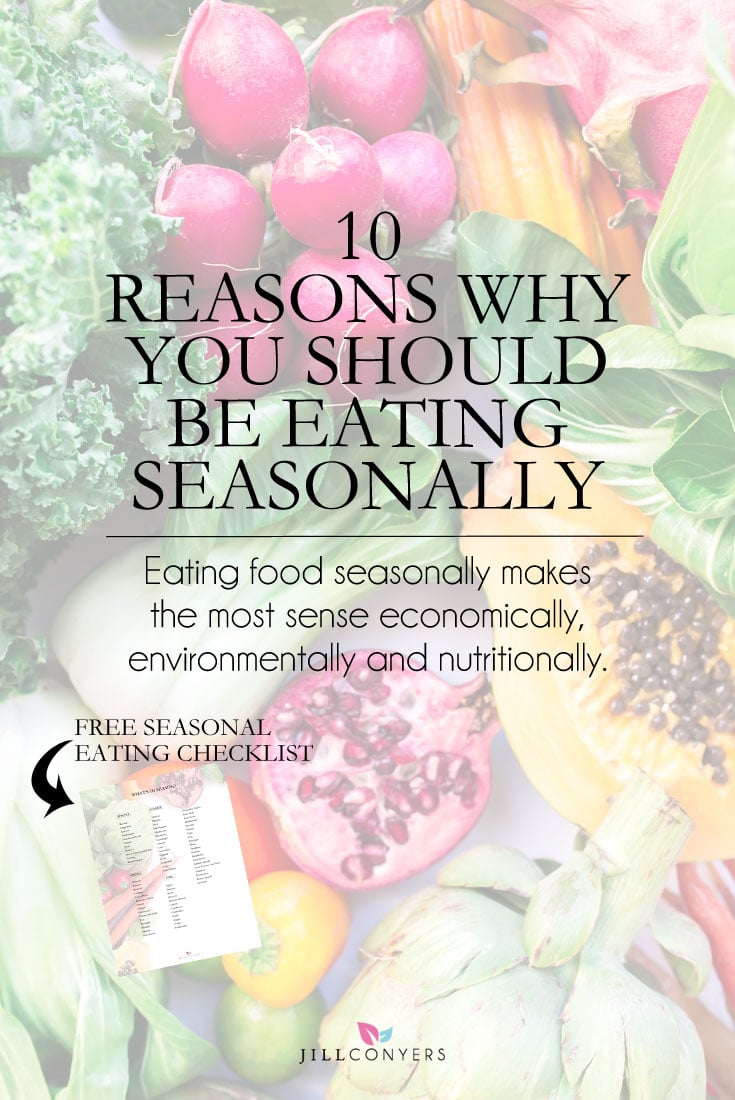 Mother Nature provides a wonderful variety of fruits and vegetables for our health and well-being. A key to healthy nutrition is to enjoy a broad variety of those wonderfully nutritious plants.
With the spring-like weather teaser last week my mind has been on lighter spring fruits and vegetables. By the way, it's snowing right now. But still, I'm ready to go from soups and warm comfort foods to lighter salads, sandwiches and flats on the menu. All with an abundance of fresh seasonal produce.
I'm ready for spring fruits and veggies at their peak, strawberries at their juiciest, melons when they're the sweetest and green beans with a fresh snap.
Seasonal eating is better nutrition and greater taste, but that's not it.
WHY YOU SHOULD INCLUDE SEASONAL PRODUCE ON YOUR GROCERY SHOPPING LIST:
Food is easier to grow in season, making it more abundant, less time-intensive and less expensive.
Seasonal produce is higher in nutritional content. Nutritional density of fruits and vegetables begins to decline as soon as they're harvested and our fruits and vegetables can spend as much as five days in transit, sit on the supermarket shelves for 1-3 days before purchase, and then sit in a home refrigerator for up to seven days before being eaten. Dr. Axe describes it as food miles, which is the distance it takes for the food to travel from where its grown to a grocery store near you and in that process nutrient density is declining.
Seasonal fruits and vegetables that are picked at the peak of ripeness taste better. The flavors are stronger and more developed and the textures are as they were meant to be.
Eating seasonally is better for the environment. Seasonal fruits and vegetables require minimal human assistance such as pesticides and genetic modification which can strip the soil of nutrients and contaminate the water and soil along with our health.
Seasonal produce is often grown locally. Knowing who is growing your food and where it's coming from can make you feel more connected to the whole process while strengthening your community.
Embracing the cycle of nature helps simplify our lives and makes us more appreciative of the beauty around us.
Eating seasonally gives you something to look forward to each season.
Reduce your carbon foot print when you buy seasonal produce that hasn't been transported long distances.
Eating seasonally reminds us of the joy of simplicity.
The farmer's market experience. Spending time outside and shopping among the wide variety of vibrant colors and fresh smells makes grocery shopping a pleasure.
Food can be comforting and robust, exactly what we need during the winter or it can be light, restorative and cleansing for the lighter spring and summer months.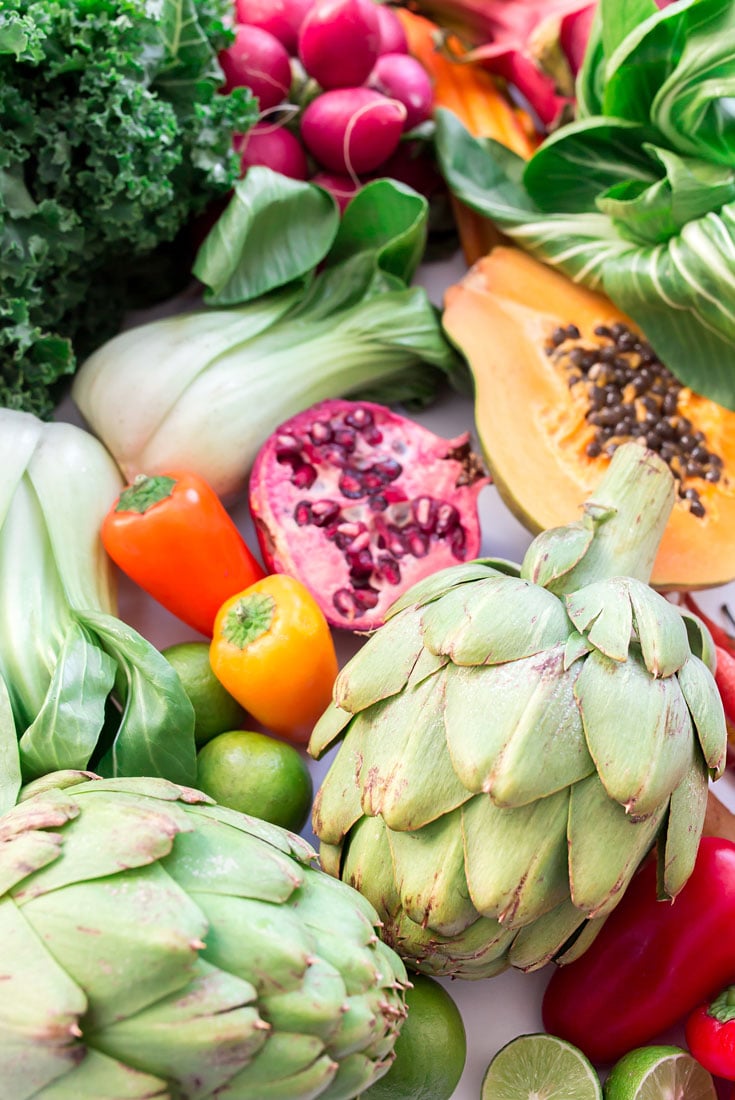 WHAT'S IN SEASON?
Winter
Bananas
Grapefruit
Lemons
Mushrooms
Onions and Leeks
Oranges
Pears
Potatoes
Sweet Potatoes and Yams
Turnips
Winter Squash
Spring
Apricots
Bananas
Broccoli
Cabbage
Green Beans
Honeydew Melon
Lettuce
Mangoes
Mushrooms
Onions and Leeks
Peas
Pineapple
Rhubarb
Spinach
Strawberries
Summer
Apricots
Bananas
Beets
Bell Peppers
Blackberries
Blueberries
Cantaloupe
Cherries
Corn
Cucumbers
Eggplant
Garlic
Grapefruit
Grapes
Green Beans
Honeydew Melon
Kiwi Fruit
Lima Beans
Mushrooms
Peaches
Peas
Plums
Radishes
Raspberries
Strawberries
Summer Squash
Zucchini
Tomatoes
Watermelon
Fall
Apples
Bananas
Beets
Broccoli
Brussels Sprouts
Carrots
Cauliflower
Cranberries
Garlic
Ginger
Grapes
Mushrooms
Parsnips
Pears
Pineapple
Pumpkins
Sweet Potatoes and Yams
Winter Squash
FOR CONVENIENT SHOPPING AND MENU PLANNING, DOWNLOAD THE SEASONAL EATING CHECKLIST
Sources: United States Department of Agriculture, Sustainable Table