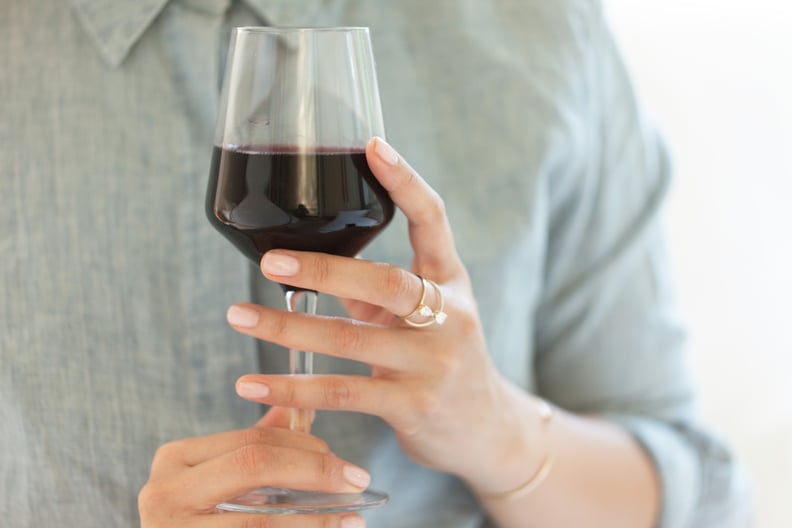 POPSUGAR Photography | Mark Popovich
POPSUGAR Photography | Mark Popovich
Look, we're not sommeliers or anything, but we've assumed that wine was just . . . grapes . . . right? Wrong.
According to PETA (and several other sources!), not all wine is vegan. Which means, as you may have guessed, that animal products are used in the winemaking process. Oof.
Here's the deal: fining agents are added to wine and used to de-cloud it and eliminate solids. The Winerist reported that these agents are important to remove aggressive tannins and help the wine taste smoother. We're into that . . . but what are fining agents? You can use multiple materials, but here are some common ones (spoiler: all animal products):
Chitosan, aka crustacean exoskeleton (think shrimp tails)
Egg whites
Gelatin
Isinglass (collagen from fish bladders)
Milk protein (casein)
Because a small amount of these animal products and byproducts may be absorbed into the wine itself, it means that unless otherwise specified, wine is not vegan (or vegetarian, for that matter).
Are there vegan wines? Totally (Barnivore has a great list). Some finishing agents are made from volcanic clay and sediment. Not that either of those sound especially appetizing, but at least it's not blood and bladders.
The more you know, right? Cheers . . . ?