After Losing 175 Pounds, Brandi Can't Stop Shaking What She's Got — Loose Skin and All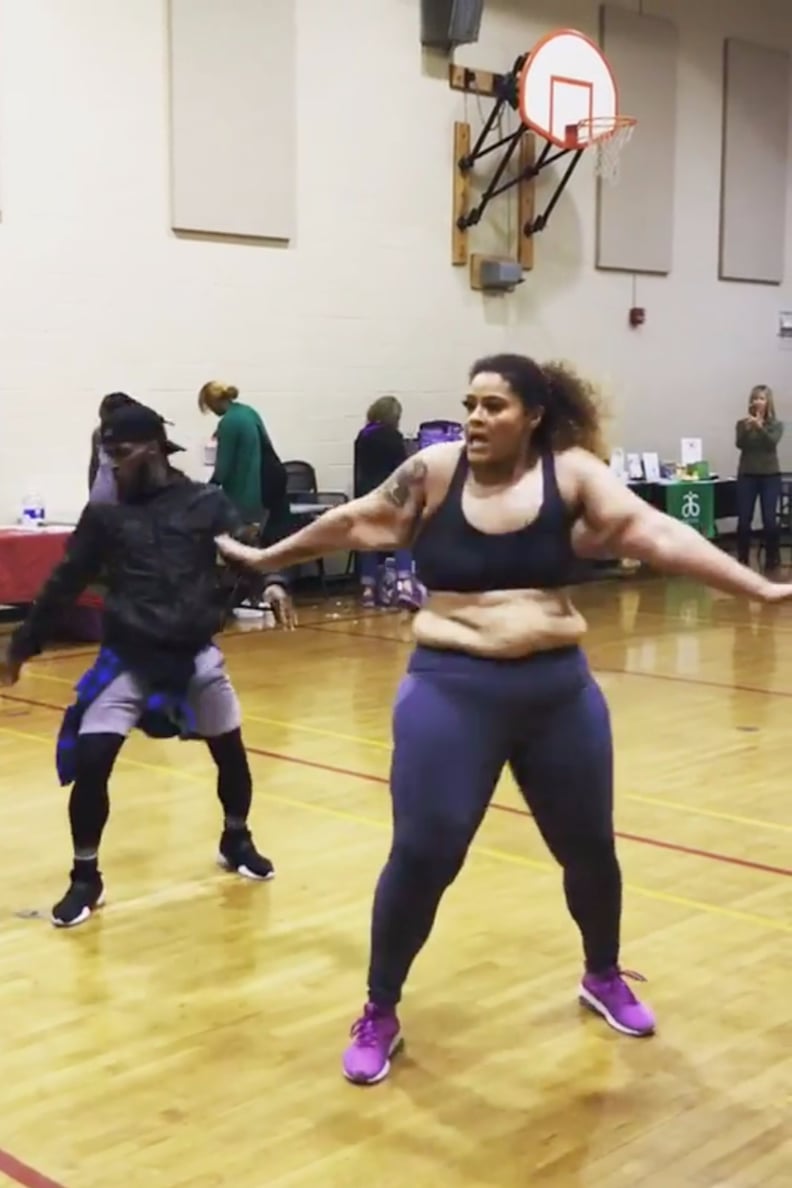 Brandi Mallory isn't about to let her loose skin get in the way of her love for dancing. A makeup artist and contestant from season four of Extreme Weight Loss, Brandi is going viral for a video in which she unabashedly shakes what she's got while performing a choreographed routine, and it's inspiring as hell.
At her heaviest, Brandi weighed 400 pounds but has since dropped 175 of those pounds after changing her diet and exercise routine. Now an incredible 175 pounds, Brandi's skin hangs loosely due to how much weight she's lost, and she refuses to get skin-removal surgery until after she has a baby down the line. In the meantime, she's still proudly dances to (very intense looking) routines — "jiggle" and all.
When Brandi shared a video of her dancing slaying the f*cking game to a remix of Michael Jackson's "Thriller," she paired it with a heartwarming caption that touched on her remarkable transformation. "When you appreciate it all...even the jiggle, bc that once was solid FAT...as in DIDNT MOVE WHEN I️ DID," she wrote. Shortly after Brandi posted the clip on Instagram, it caught the attention of a handful of other accounts that reposted it, each with a well-deserved serving of praise for Brandi's empowering move. On top of that, her original video has been flooded with countless comments from followers — new and old alike — who are applauding her motivating sense of confidence. One Instagram user commented, "Girl you can MOVE," while another wrote, "I AM OBSESSED WE NEED MORE."
I think we can all agree that more videos are a must, so we combed through Brandi's Instagram to find other equally inspiring dance videos, which we've gathered below. Read on for a healthy dose of body positivity, and you'll certainly feel inclined to get up and shake it, too.
Brandi's Viral Dancing Video
A Collection of Other Badass Videos