While the series Sex and the City [1] is widely known for setting fashion trends, it set standards in the food world as well. From cupcakes to cosmos, the female foursome spent a lot of time eating and drinking. In honor of the second film, which comes out on Thursday, I've rounded up the top 10 trends that were featured throughout the six seasons of the beloved HBO show.
Photo courtesy of Warner Bros. [2] and HBO [3]
Cupcakes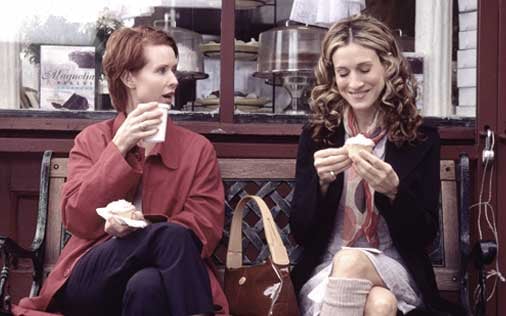 After Carrie and Miranda were seen eating Magnolia Bakery's cupcakes [4], the cupcake, once reserved for children's celebrations, was suddenly the most fashionable dessert. Thanks to their cute, single portion shape, the popularity of the cupcake remains strong even now, 12 years after their appearance on SATC.
Cosmopolitans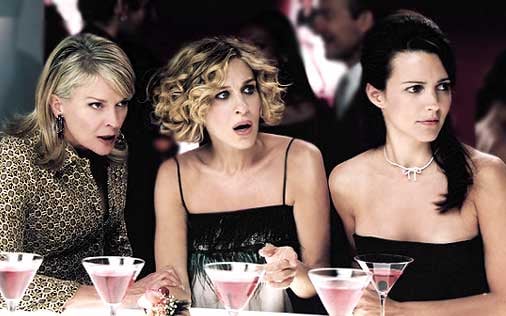 I don't know about you but there was a time when all I drank was cosmopolitans [5]. The pink-hued, cranberry-vodka cocktail is totally female friendly. Before SATC, the cosmo was almost an unknown drink. Now, it's a staple on bar menus all over the world!
Brunch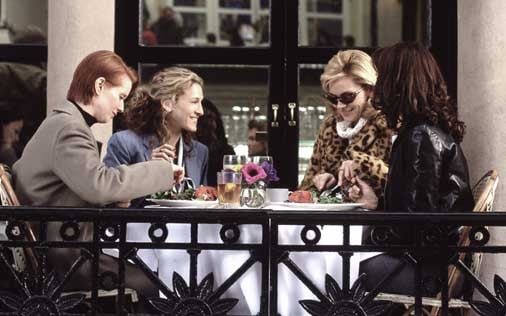 The fabulous foursome met countless times over brunch. It gave the girls time to discuss love, lusts, and last night's party. Through SATC, brunch became a highly glamorized meal.
Going Raw
The raw food diet — only uncooked and unprocessed foods are consumed — made a cameo on the show. The girls eat at the uber trendy "Raw" where Samantha is attracted to the waiter, who later becomes one of her most significant others. After seeing this episode, I went to a raw restaurant in search of my own hot waiter, did you?
Frozen Yogurt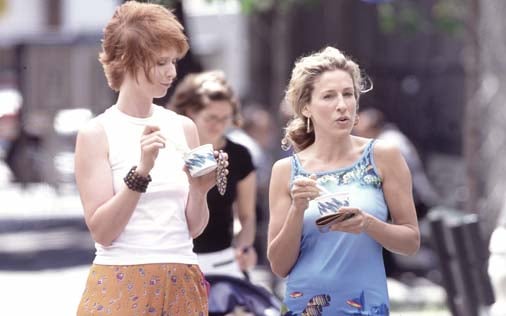 Frozen yogurt is like leopard print [6]. Although you can find it any time, any where, it's not always in style. However, if the girls — who frequented New York's froyo alternative, Tasti D-lite [7] — were eating it, then you know it was trendy. With the popularity of Pinkberry [8], the frozen yogurt craze has reached the masses.
Asian and Ethnic Foods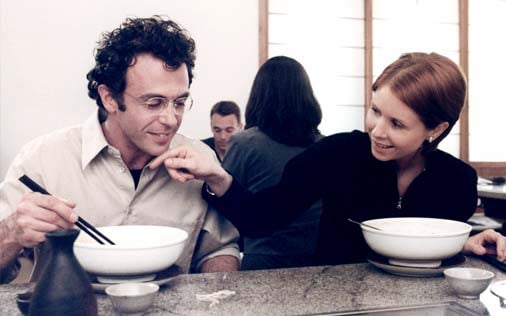 Carrie, Miranda, Samantha, and Charlotte were never afraid to indulge in ethnic cuisine. In fact, many important scenes — remember when Steve told Miranda he wanted a baby? — happened while eating it.
The Martini Glass
Rarely were the girls seen drinking a cocktail that wasn't served in a martini glass. The show demonstrated that any cocktail could look chic, glamorous, and stylish when served in a martini glass.
Starbucks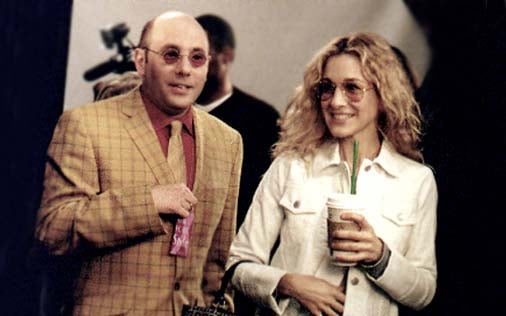 The coffee giant had more than one cameo on the show. Like SATC its popularity has grown over the years.
New York Style Pizza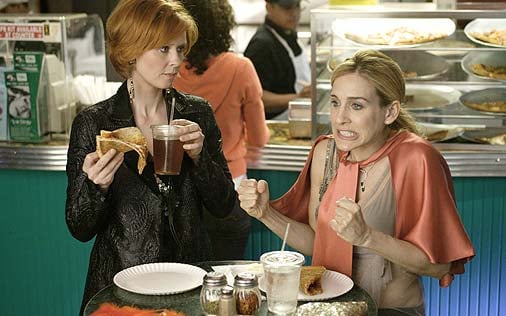 In a series that highlighted a city, naturally the cuisine would be featured. Carrie and Co. were seen munching on both New York style pizza and hot dogs on more than one occasion.
High Low Dining
Carrie showed us that even in an Oscar de la Renta [9] dress, one can enjoy a cheap meal at Mcdonald's. Delicious food doesn't always have to be expensive.