Get excited: it's almost time for our second annual 12 Days of Edible Gifts! Our tradition began last year when, in an effort to spend less money and more time by making heartfelt gifts, we compiled a dozen days' worth of handcrafted gourmet items that are worthy of your dearest family and friends (although they're so good, you might be tempted to keep them yourself!). To kickstart this year's series, here are 2008's 12 standout suggestions.
Peppermint Bark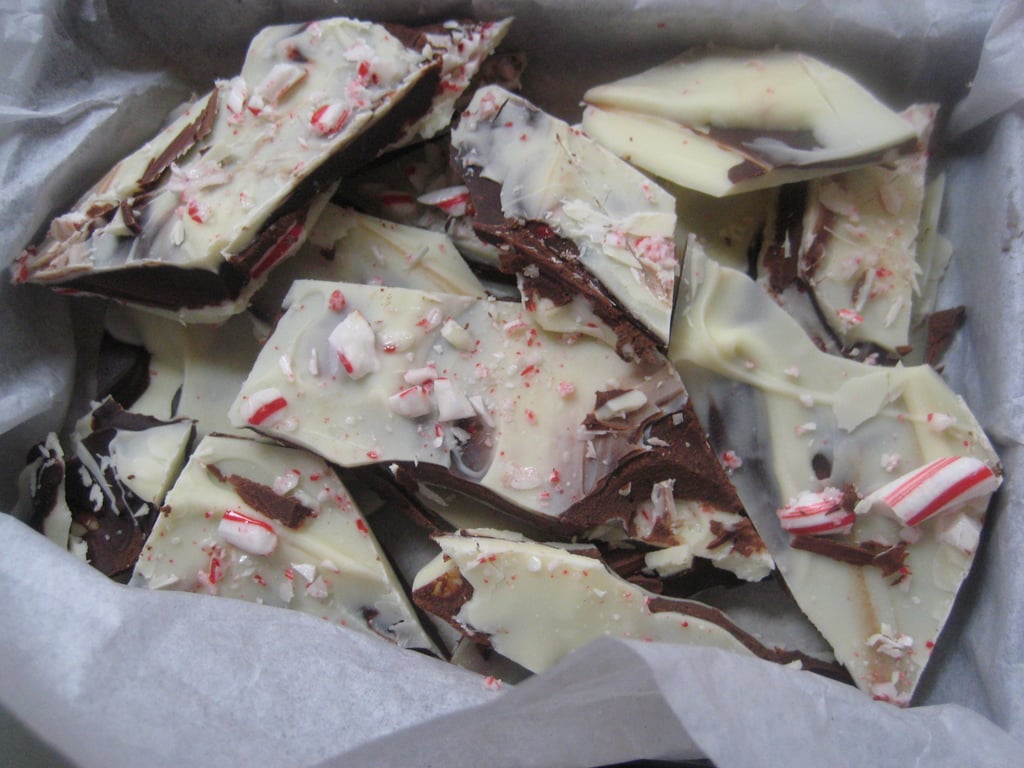 Nothing says Christmas like a tin full of peppermint bark [1]. You might be surprised to find that, as it requires no thermometers or fancy tools, it's nearly as easy to make as it is to eat!
Parmesan Black Pepper Biscotti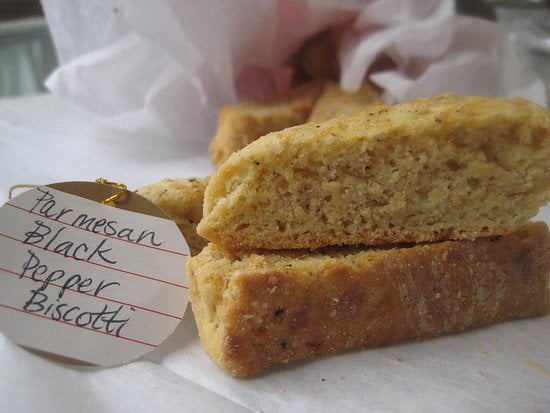 This peppery treat [2] is one part biscotti cookie, one part savory cracker, which makes it a thoughtful present for just about anybody.
Homemade Kahlua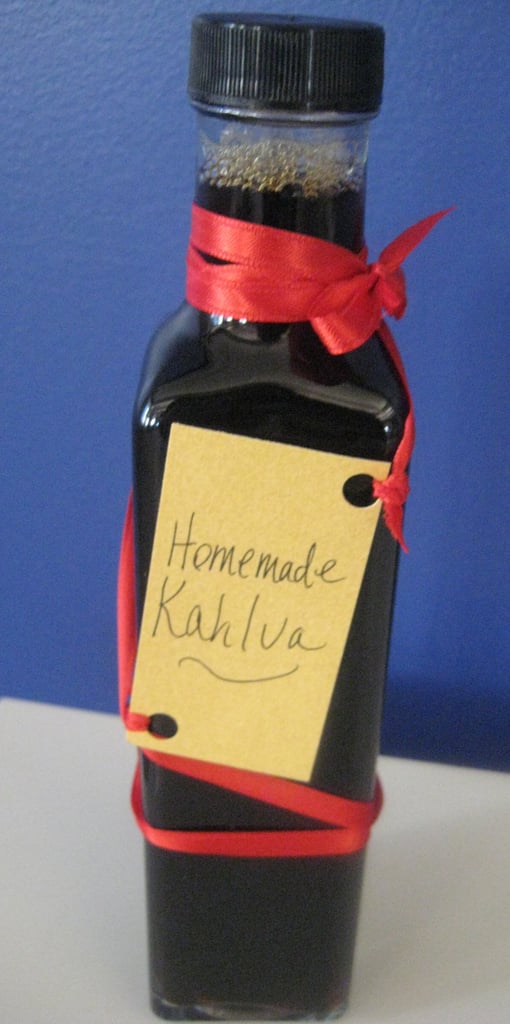 Warm loved ones' hearts (and their bellies) with a bottle of homemade Kahlua [3] — which requires little effort to make yourself. The catch? It takes three weeks to make, so get started right away.
Chicken Liver Pate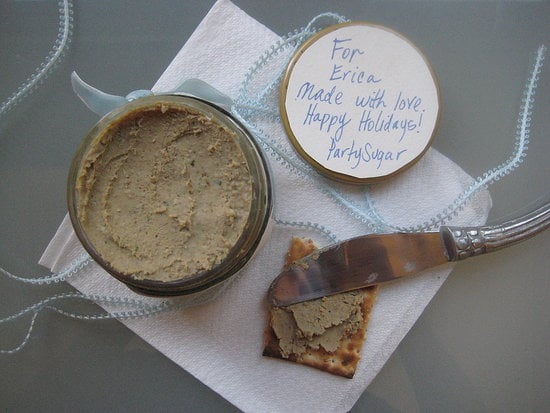 Neither PartySugar nor I was able to resist this chicken liver pâté [4], which has a silkiness that seemingly melts away as soon as it hits the tongue. The ingredients may be ultra-affordable, but they come together to produce a truly luxurious gift.
Candied Citrus Peel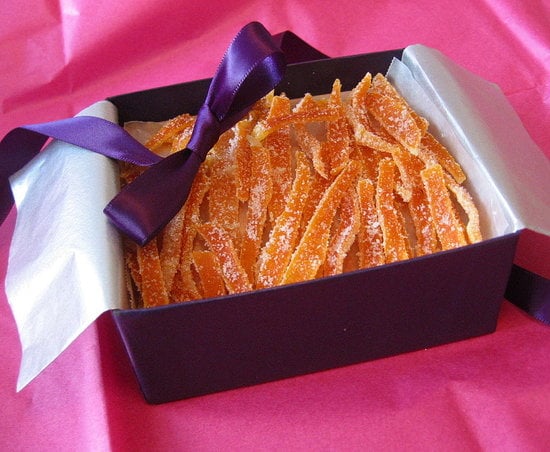 It's amazing how two ingredients — citrus and sugar — can produce such a stunning confection. Preservative-free candied peel [5] has a wildly vivid hue, a clean taste, and an addictive texture.
Hazelnut Kiss Cookies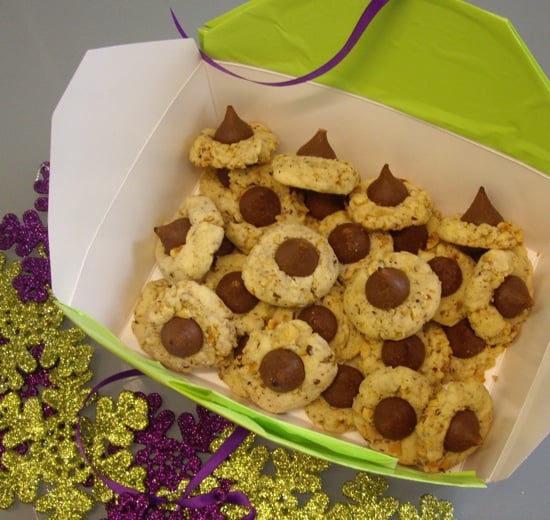 For something familiar yet new at the same time, spring for these hazelnut treats [6], a delightful spin on the traditional peanut butter kiss — only with a short, crumbly texture and a toasted hazelnut flavor.
Smoky Cashews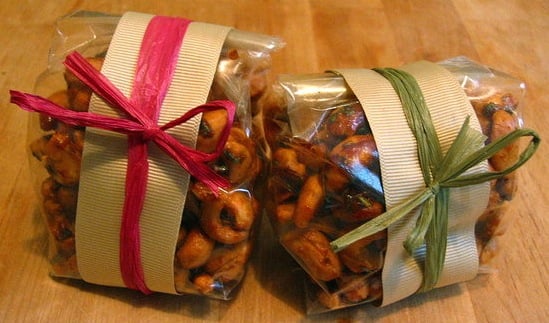 Don't shun those who don't have a sweet tooth. Instead, send them home smiling with pretty parcels of smoky, herb-scented cashews [7].
Pomegranate Jelly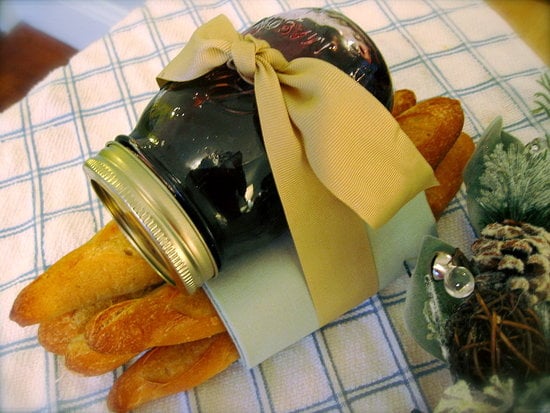 Even if you're lacking in time, or money, or both, you can still send a heartfelt message with handmade pomegranate jelly [8], a gift that takes 15 minutes and less than $10 to make.
Vanilla Hot Chocolate Mix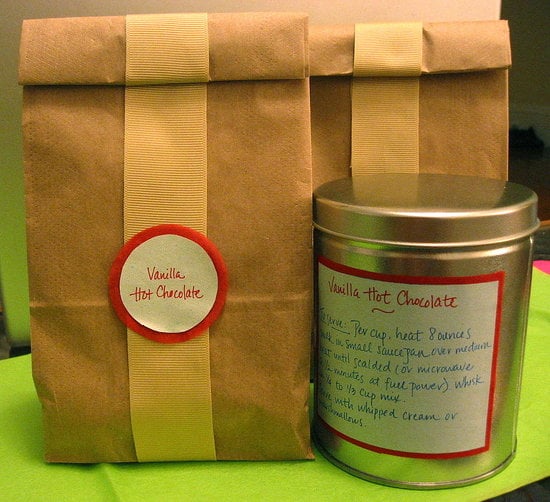 Not all gourmet gifts have to involve cooking or baking. If you have a food processor, then you have the ability to make this ultra-intense vanilla hot chocolate [9]!
Stout Spice Bread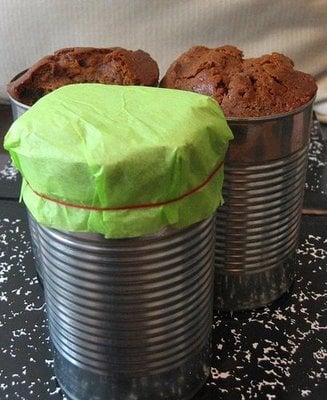 This holiday, feel good about giving in more ways than one when you entice your friends with stout spice breads [10], served in upcycled soup cans.
Sweet and Spicy Brittle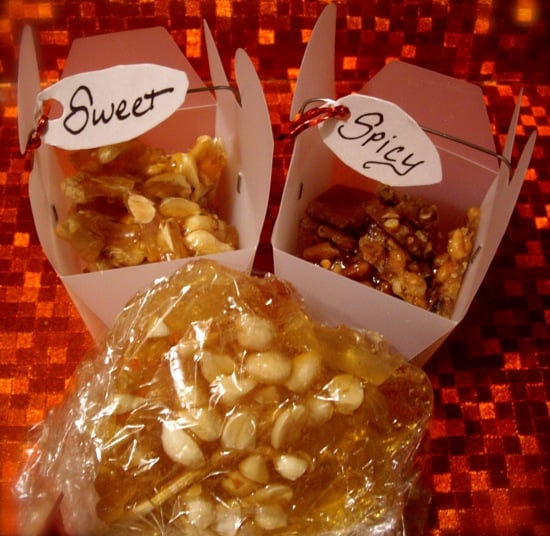 Homemade nut brittle [11] may sound daunting, but all you need is a little bit of preparation and patience, and you'll find the process to be uncomplicated. Customize your candy to be sweet or spicy, depending on your recipient.
Homemade Grenadine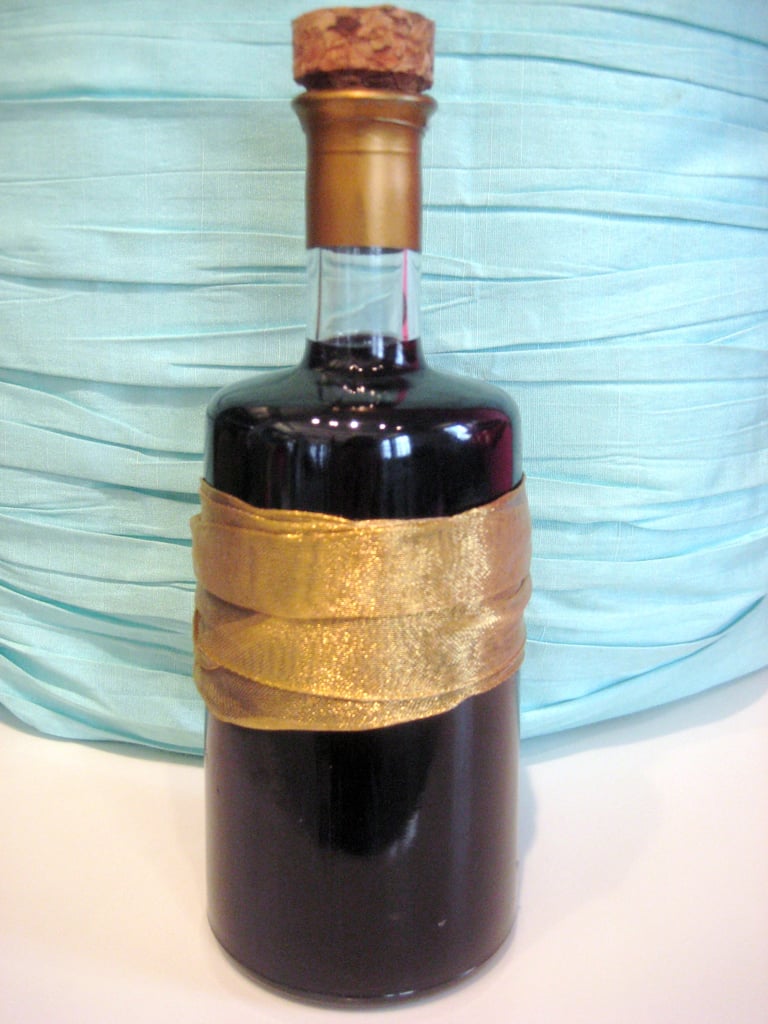 Contrary to popular belief, grenadine isn't a cloying syrup with an artificial cherry flavor. Teach your friends that the sweet liquid is really made from fresh pomegranate juice when you present them with a delightful hand-crafted bottle [12].