2 Chainz Cookbook
3 Rappers With Major Culinary Swagger
Put on your Versace apron. It's time to pay tribute to the latest crop of enterprising celebrity cookbook authors: the rap and hip-hop set. Lyrical references to food are nothing new in rap music — from classic Notorious B.I.G. ("go fill my belly, a T-bone steak, cheese eggs, and Welch's grape") to Rick Ross's shout-outs to diced pineapple, rosé, and countless other gustatory delights — but a handful of rappers are taking it beyond mere appreciation. Here are three artists who have the culinary chops to back up their lyrical lustings.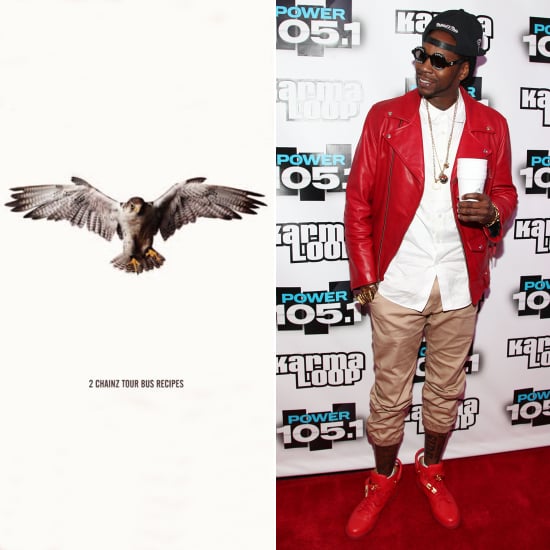 2 Chainz
Worth purchasing for the extravagant instructions alone, #Meal Time, 2 Chainz's collection of tour-bus friendly recipes, breaks from the traditional cookbook form and is instead printed as the liner notes to his 2013 album, B.O.A.T.S. II #Metime ($15). Surprisingly health-conscious, 2 Chainz's collection of recipes more than make up for their lack of caloric decadence on the instructional front, as one might come to expect from the rapper who's brought such gems as "No Lie" and "I'm Different" to airwaves. 2 Chainz suggests everything from serving mashed potatoes in a gold bowl to plating "racks of lamb alongside a bottle of extravagantly priced Cabernet," all while cooking in a Versace apron, of course.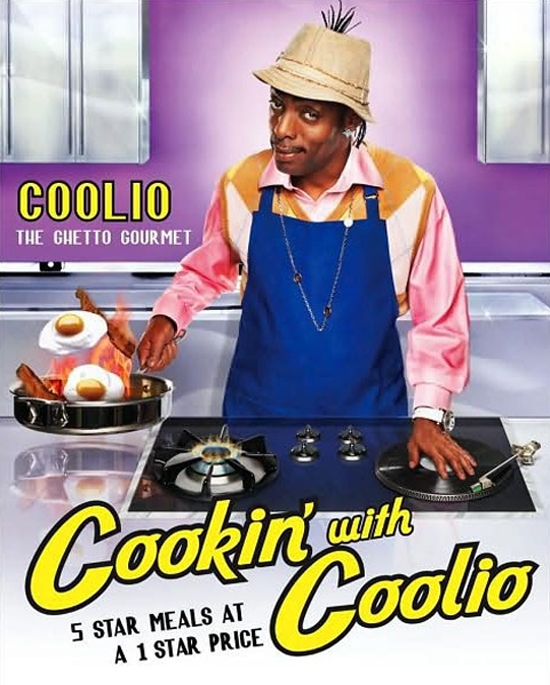 Coolio
Aiming to become a "ghetto gourmet?" Coolio has you covered with the most traditional cookbook of the bunch: Cookin' with Coolio: 5 Star Meals at a 1 Star Price ($15, originally $17). Not only does the "Gangsta's Paradise" artist proclaim himself the "ghetto Martha Stewart" and "black Rachel Ray," but he also devotes entire chapters to learning "How to Become a Kitchen Pimp" and making "Pasta Like a Rasta." A sampling of recipes includes "Drunk-Ass Chicken" and "Soul Rolls."
Ja Rule
While details are slim on when to expect from Ja Rule's forthcoming cookbook, it's safe to say that we'll order a copy once the publish date is announced. Inspired by his time in prison, the "Always on Time"-auteur's cookbook will focus on microwave-friendly recipes, as he learned to cook using this unconventional piece of kitchen equipment while behind bars.