2008 Fattoria del Cerro Vino Nobile di Montepulciano
Wine of the Day: 2008 Fattoria del Cerro Vino Nobile di Montepulciano
We've been on a bit of an Italian wine kick lately at Sugar HQ, imbibing everything from spumante Rosé to smooth Valpolicella. Now, you might think that this recent surge would quell my interest in the region (at least temporarily), but rather, I've found myself lingering longingly in the Italian section of the wine store, plotting my next exploration by glass.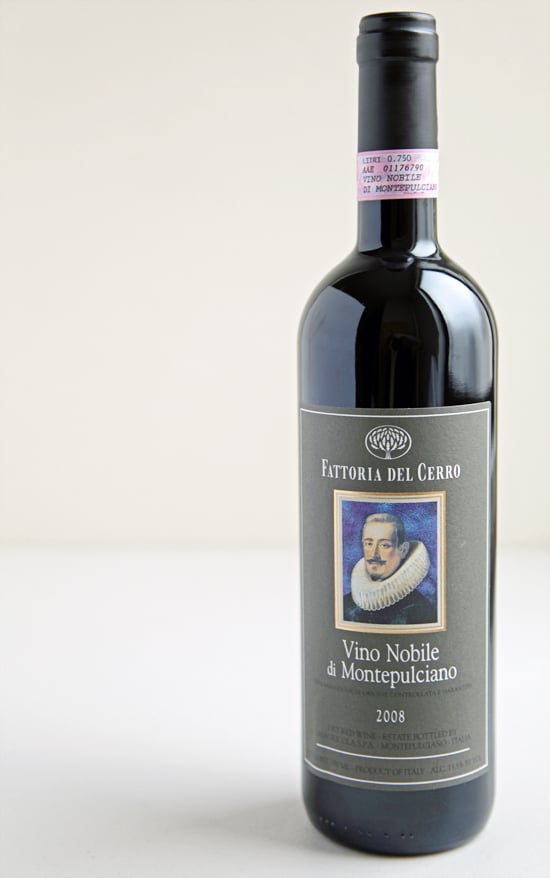 Today's find was a happy accident of sorts, plucked off the shelf by my beau at random — or so he says — to pair with a home-cooked Italian feast. The 2008 Fattoria del Cerro Vino Nobile di Montepulicano ($20), demarcated with an official, purple DOCG label, signifies this wine is truly sourced from Tuscany. Further establishing its authentic Italian origins, the wine is a blend of Sangiovese, Colorino, and Mammolo grapes. Although it sounded foreign to our taste buds, the first sip had us sold. We found that its light body and velvety-smooth texture paired exceptionally well with a range of Italian cuisine, from bucatini coated in vodka sauce to pork ragu.
One last note: while we relished this bottle in its relatively young state, this is the sort of wine that's worth aging. So if you're feeling particularly canny, snap up a bottle or two, and hold tight. I can only imagine what wonders a few years will add.