Every event I attended at the Food & Wine Classic [1] this year was incredible, but my favorite meal at the Classic was the annual Best New Chefs Dinner [2], bar none. At a gorgeous estate in Aspen, festival-goers had a chance to sample top bites from the 10 sensations who were crowned this year's Best New Chefs [3]. Scope out both the chefs and the dishes that took center stage that night when you keep reading.
Kelly English's Fried Boudin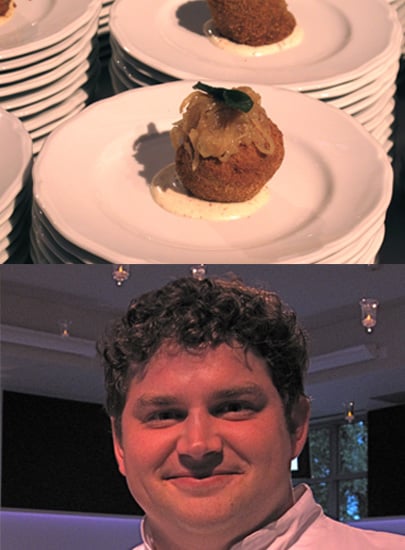 The first and one of the very best dishes I tried was Kelly English's [4] fried boudin. The dish, which was served with caramelized onion and ravigote, is a standout item on the menu at his Memphis eatery, Restaurant Iris [5].
Christopher Kostow's Roasted Corn Custard
It seemed everybody was raving about the roasted corn custard with popcorn and truffles served up by Napa Valley's Meadowood [6] chef, Christopher Kostow [7]. South Park co-creator Trey Parker told me it was his favorite bite of the night!
Animal's Pork Belly Sandwiches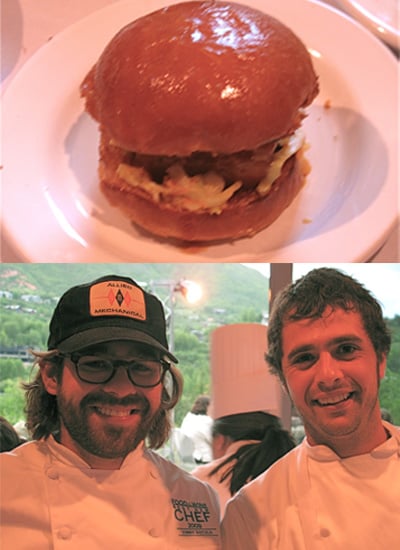 Vinny Dotolo and Jon Shook [8] of LA's Animal [9] served a tremendous crowd-pleaser, a melt-in-your-mouth, buttery pork belly sandwiched by a bun.
Nate Appleman's A16 Pork Meatballs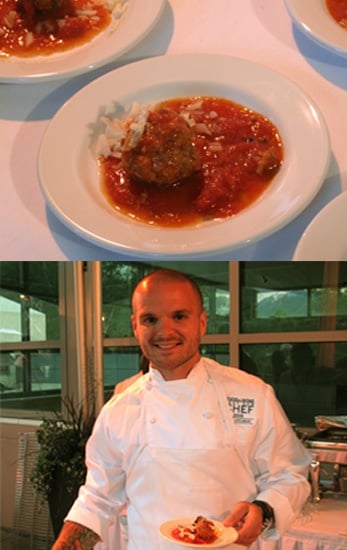 Our hometown darling [10], chef Nate Appleman [11], of San Francisco's A16 [12] and SPQR [13], made his famous Monday Meatballs [14] with pork, prosciutto, and beef. They won the people's choice vote.
Linton Hopkins' Grilled Pimento Cheese & Bacon Sandwich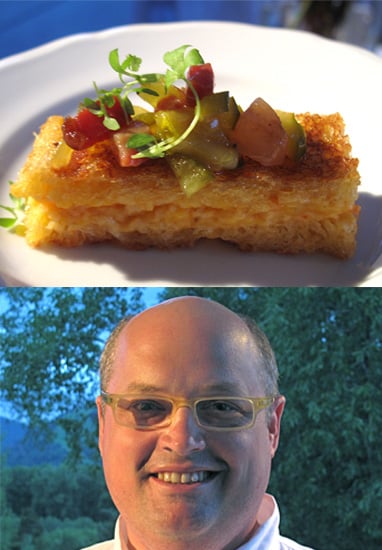 Atlanta chef Linton Hopkins [15] of Holeman & Finch [16] created an insanely comforting grilled cheese composed of Southern staples bacon and pimento cheese.
Mark Fuller's British Columbia Sea Scallop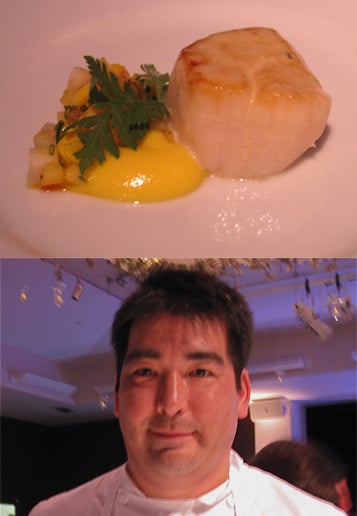 Chef Mark Fuller [17], of Seattle's Spring Hill [18], composed an elegant, refined scallop dish with nectarines, Tokyo turnip, sweet corn, and a lavender beurre fondue.
Barry Maiden's Smoked Trout Salad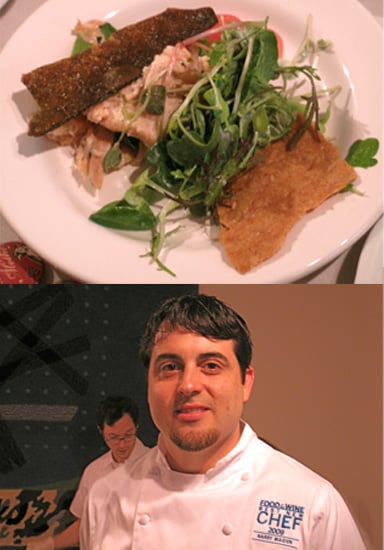 Boston's Barry Maiden [19], who's at the helm of the Hungry Mother [20], turned to nostalgia for his smoked trout salad on a a scallion ho-cake. The best part? The trout skin cracklins!
Bryan Caswell's Crab Cocktail Shooters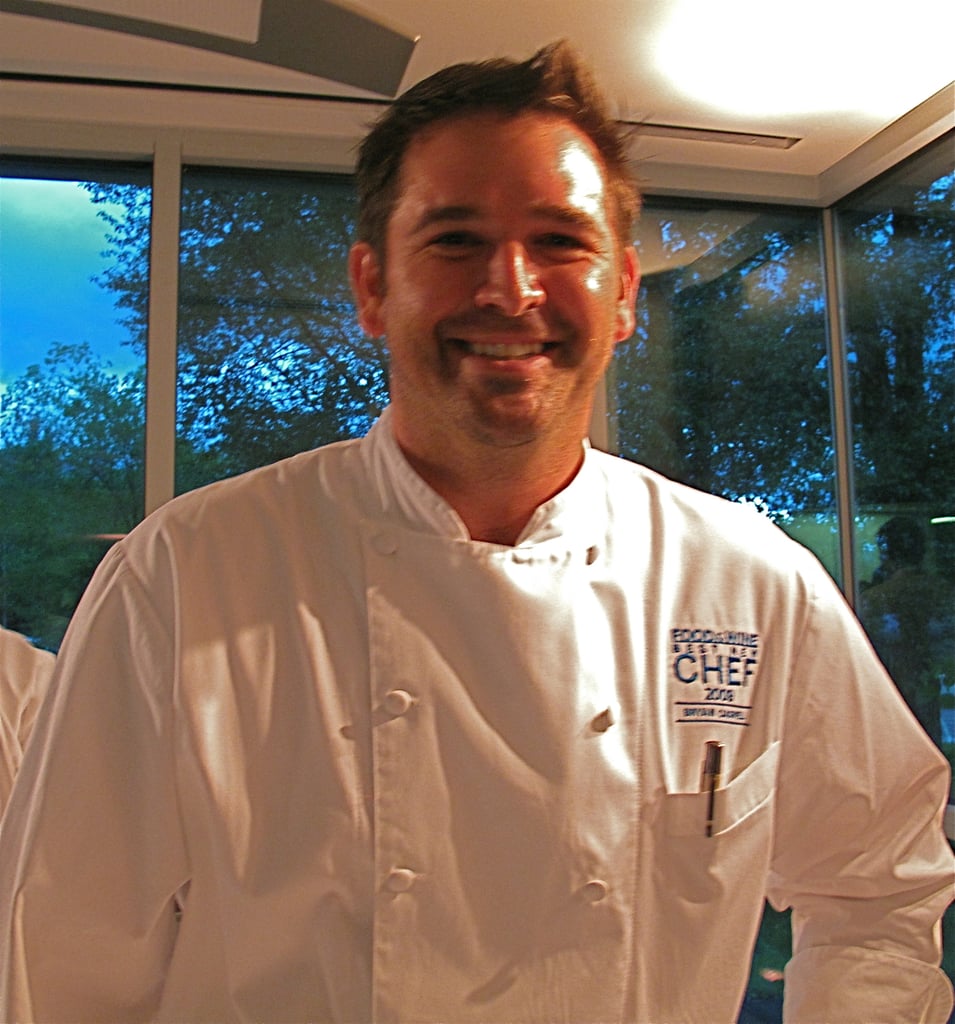 Bryan Caswell [21], the mastermind behind my new favorite Houston restaurant, Reef [22], served up a creative crab cocktail shooter — which came and went so quickly that I didn't get a picture of it. Attendees enjoyed the crab leg first, followed by a "shot" of mignonette sauce.
Paul Liebrandt's Uni Ice Cream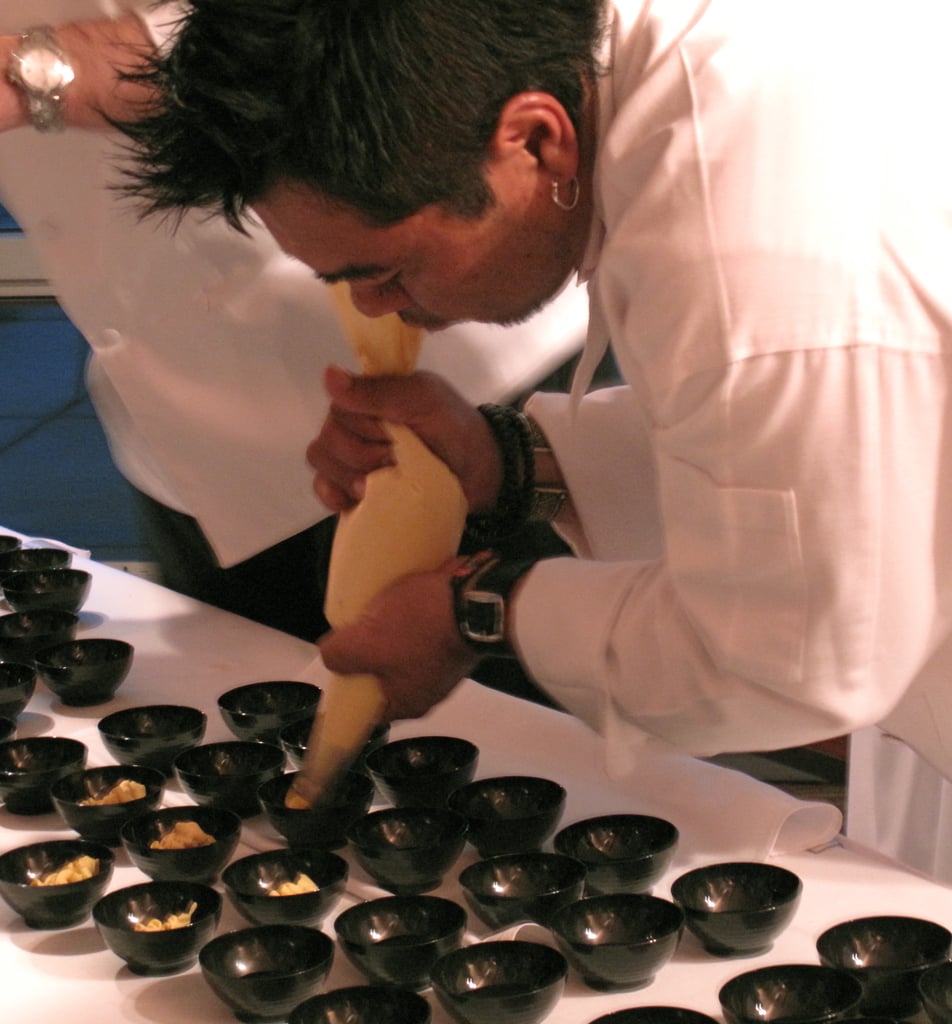 The crew at Manhattan's Corton [23] — spearheaded by chef Paul Liebrandt [24] — piped the dish of the night, uni ice cream with konbu gelée and cauliflower creme, into miniature bowls.
Naomi Pomeroy's Charcuterie Plate
Chef Naomi Pomeroy [25], of Portland's Beast [26], took the charcuterie plate to another level with a trio of ultrarich, luscious bites: country pâté, steak tartare with quail egg toast, and a foie gras bon-bon.