2010 James Beard Awards Announced
2010 James Beard Award Semifinalists Unveiled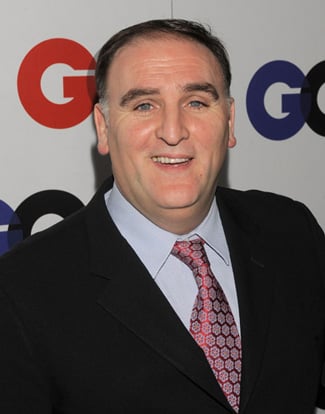 It's that time of year again, when the culinary cream of the crop gears up for the Oscars of the food world, the James Beard Awards. This morning, the James Beard Foundation debuted its long list of semifinalists.
The semifinalists were announced for the following restaurant and chef categories: outstanding restaurateur, outstanding chef, outstanding restaurant, outstanding service, best new restaurant, rising star chef of the year, outstanding pastry chef, outstanding wine service, outstanding wine and spirits professional, and best chef for the following regions: Pacific, Mid-Atlantic, Midwest, Great Lakes, New York City, Northeast, Northwest, Southeast, Southwest, and South.
To find out which big names made headlines, read more.
Among the contenders? José Andrés and Tom Colicchio for Outstanding Chef; Manhattan's Babbo and Daniel for Outstanding Restaurant; Top Chef's Kevin Gillespie for Rising Star Chef; New York's Marea and Locanda Verde for Best New Restaurant; and Chicago's Alinea and Vegas's Joël Robuchon for Outstanding Service.
This list doesn't include a good portion of the other James Beard Foundation awards, including its cookbooks, newspaper articles, restaurant design, and blog awards, which will be unveiled, along with the final five nominees in each restaurant and chef category, on March 22 in New Orleans. The James Beard Awards will take place May 3 at a reception in New York.
I'm all for recognizing restaurants and chefs who are consistently outstanding, but I can't hide my disappointment in the fact that it seems to repeat the same names every year. Who do you think should've made the cut?