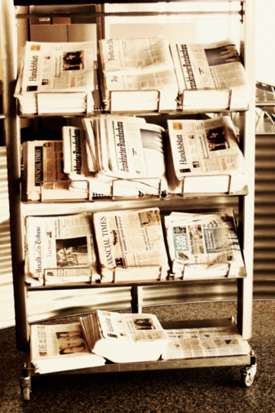 This year, one thing was certain: there was no shortage of food headlines, from 200-year-old champagne to maple lattes and ketchup packets to vegan Frappuccinos.
Did you keep up with the whimsy of the flighty food world — or did your knowledge of food news fall through the cracks? Find out when you try to guess whether these headlines were — or weren't — hotbeds of conversation in the year 2010.
2010 Headlines: Real or Fake?
The Fine Living Channel becomes The Cooking Channel.