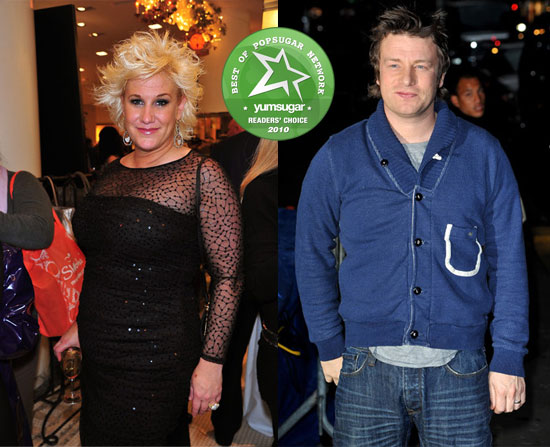 We asked you who your favorite male and female chefs were, and now it's time to reveal the winners! Although the votes were very close, the flamboyant spiky-haired Anne Burrell beat out Italian cooking queen Giada de Laurentiis by one percent!
Her scrumptious recipes (like clams oreganata and spaghetti with meatballs) and her helpful, but unpretentious way of giving cooking advice make us huge fans of Anne Burrell as well. With a second season of Worst Cooks in America and a cookbook on the way, 2011's sure to be a great year for Burrell!
As for the men, British chef Jamie Oliver edged out Top Chef judge Tom Colicchio to take home the win. It's been a busy 2010 for Oliver — he's changing the way schools serve food, and we applaud his efforts. Don't forget to check out all our Best of 2010 coverage!