2010 YumSugar Readers' Choice For Best Grocery Store
Your Favorite Grocery Store of 2010
We know every tasty meal starts with its ingredients, so we wanted to know: where did you get yours this year? With 34 percent of your votes, one grocer came out on top! Congrats Trader Joe's, our 2010 readers' choice for best grocery store.
We can't get enough of TJ's, and apparently great minds think alike — you also crowned the affordable grocer top pick in 2007 and 2008. This year the store adopted sustainable seafood standards, and it was our go-to spot for everything from cheese to chips to Sauvignon Blanc.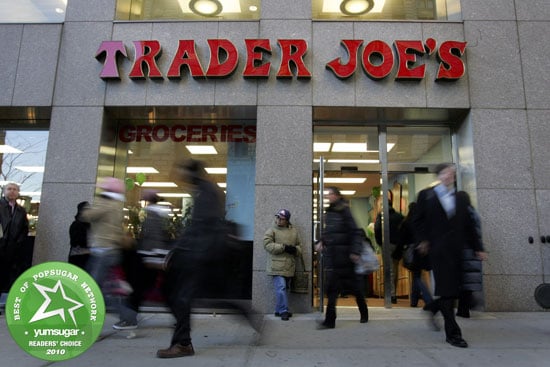 Whether you're a fan of the store's self-branded goodies (like my personal faves the Thai Vegetable Gyoza and the Sublime Ice Cream Sandwiches) or you like to stock up on two-buck Chuck, TJ's carries a unique selection of foods that's easy on the wallet.
Let's also raise a glass of Chuck to Whole Foods, who came in second with 26 percent of the votes. And be sure to check out all our other Best of 2010 polls and winners as we close out another delicious year.