2011 Cocktail Trends
7 Cocktail Trends to Embrace and 4 to Avoid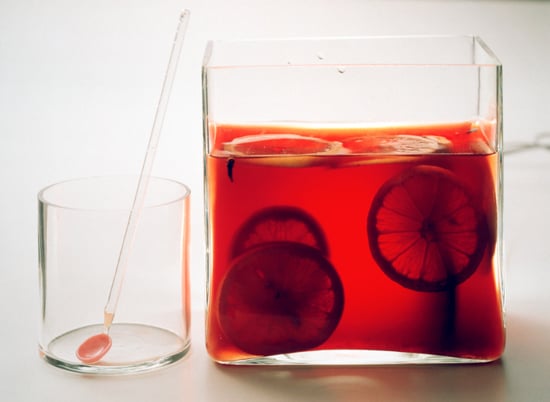 Goat, pork desserts, and grilled cheese weren't the only trends we spotted at the Food & Wine Classic in Aspen. I also attended a seminar devoted to what's hot (and what's not!) in the world of mixology. At The Cocktail Guide, New York's most famous bartender Jim Meehan, of PDT, and Food & Wine's Kate Krader discussed top trends when it comes to drinks. Wondering what you should seek out and stay away from the next time you hit up your local watering hole? Read on.
Cocktail trends to embrace:
Chef cocktails. More chefs are getting behind the bar and mixing up drinks. A great example of this is Chicago's Grant Achatz. The chef, who made his name at Alinea, has recently opened a bar called Aviary.
Heat. See a drink that has muddled jalapeño or serrano chile as an ingredient? Order it!
Green market ingredients. Bartenders are thinking beyond fresh fruit and are incorporating any ingredient found at the farmers markets into drinks. Think herbs, vegetables, and edible flowers.
Smoke. Mezcal, tequila's smoky cousin, was everywhere at the festival!
Special ice cubes. Meehan's serious about his ice and has a professional ice sculpturist cut perfectly clean cubes of ice for his bar. It's not cheap; the ice cubes cost $.75 a piece. To make clear cubes at home, Meehan recommends using warm distilled water.
Sweeteners that match the spirit. If making a drink with tequila, mixologists are using agave nectar instead of simple syrup to sweeten it. This method can be applied to other spirits: when making rum drinks, trendy bartenders use demerara syrup.
Punch. Savvy barkeeps are adding punch to their menus. Why? Punch is a quick and easy way to accommodate large groups. When a group of 10 arrives at a bar, instead of having to make 10 different drinks (which could take lots of time), the bartender just has to make one giant bowl of punch!
Cocktail trends to avoid:
Bacon in cocktails. Meehan and Krader are totally over this over-the-top antic. Pork products do not belong in drinks!
Hipster bartenders. Meehan's also not a fan of the mustaches, beards, and tattoos that have become abundant behind bars. A bartender that's more concerned with his appearance than his drink-making skills is not a good thing.
Free-pouring. Mixology is like baking and the ingredients should be precisely measured.
Homemade bitters and tinctures. Cocktails that involve a bunch of special, house-made ingredients aren't easy for the drink enthusiast to re-create. Meehan prefers libations that are made with ingredients that can be found everywhere.
What trends are you most excited for?
Source: Flickr User sneakums