2011 Nobilo Sauvignon Blanc
Wine of the Day: 2011 Nobilo Sauvignon Blanc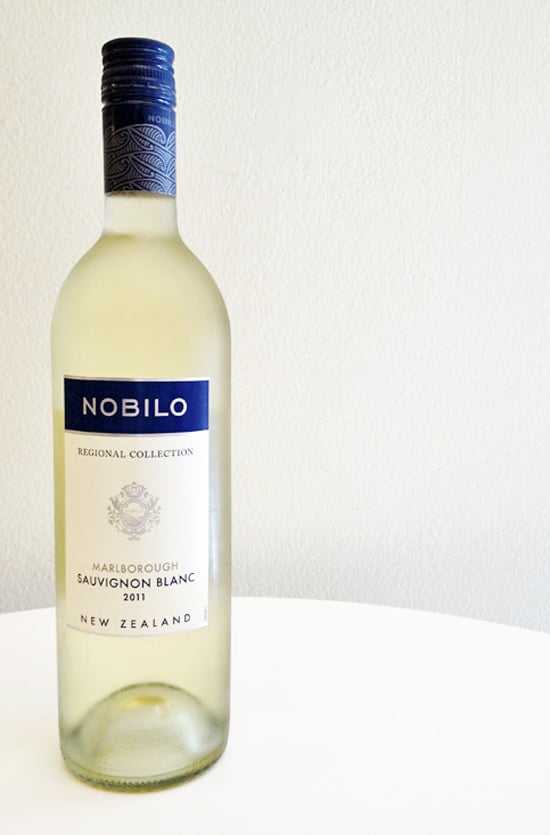 The fertile area of Marlborough in New Zealand is known for its Sauvignon Blanc wines, and the 2011 Nobilo Sauvignon Blanc ($13), which comes out of a winery in the region that's been around since the 1940s, is a great representation of it.
I tried this bottle in the middle of the day, when the tropical aroma and perspirating label enticed my palate. I opened the twist-off bottle to find that recognizable passion-fruit scent released into the air; the flavor mirrored the bouquet. Like a tall, chilly glass of lemonade, this Sauvignon Blanc finished tart, crisp, and refreshing, with a numbing spiciness on the tongue that reminded me of fresh pineapple.
I tend to prefer a rich, oaky, and buttery Chardonnay, but this particular Sauvignon Blanc has my vote for patio drinking, on those days when the temperature remains high in the triple digits even into 8 p.m. Its dry, tart notes are stimulating and won't leave you in a heady wine fog. I'm apt to pair the wine with just about any cuisine calling for an acidic wash-down, from sticky, sweet Hawaiian barbecue to spicy Indian food.