2011 Pumpkin Shortage
Weather Woes Will Mean a Dearth of Pumpkins This Fall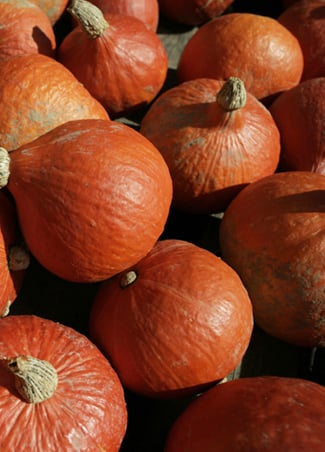 What could be worse than a shortage of canned pumpkin over Thanksgiving? I'd argue slim pickings of the real deal during Halloween.
Pumpkin farmers are warning that the jack-o'-lantern will be in short supply this year. The dearth is due mostly to unusual weather patterns across the country this year: this year's Spring saw heavy rains, and last month Hurricane Irene destroyed hundreds of pumpkin patches in its path. This means there will be fewer patches to choose from, especially in the Northeast, and a definite hike in price.
So take some advice from one farmer, who put it simply, saying, "Get your pumpkins early." Have you spotted pumpkins yet?