Chances are, you're obsessing over what to make this Independence Day. A grill is definitely involved, but what else? From dressed-up watermelon slices to the best burger recipe, let this festive menu inspire you. It's filled with classic dishes that highlight Summer's wonderful produce. Like all things American, it's a little excessive but in a good way!
The Fourth Fizz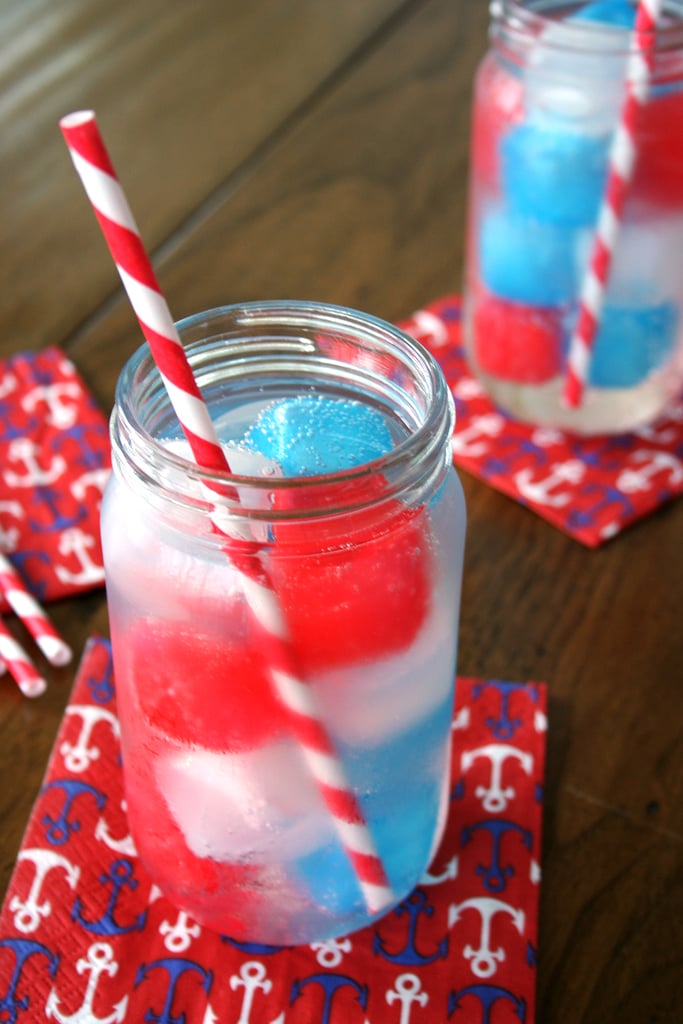 Start with a Fourth Fizz [1], a gin-based cocktail with clear orange and lime sodas. Let guests help themselves to festive ice cubes, straws, and napkins.
Photo: Anna Monette Roberts
Grilled Oysters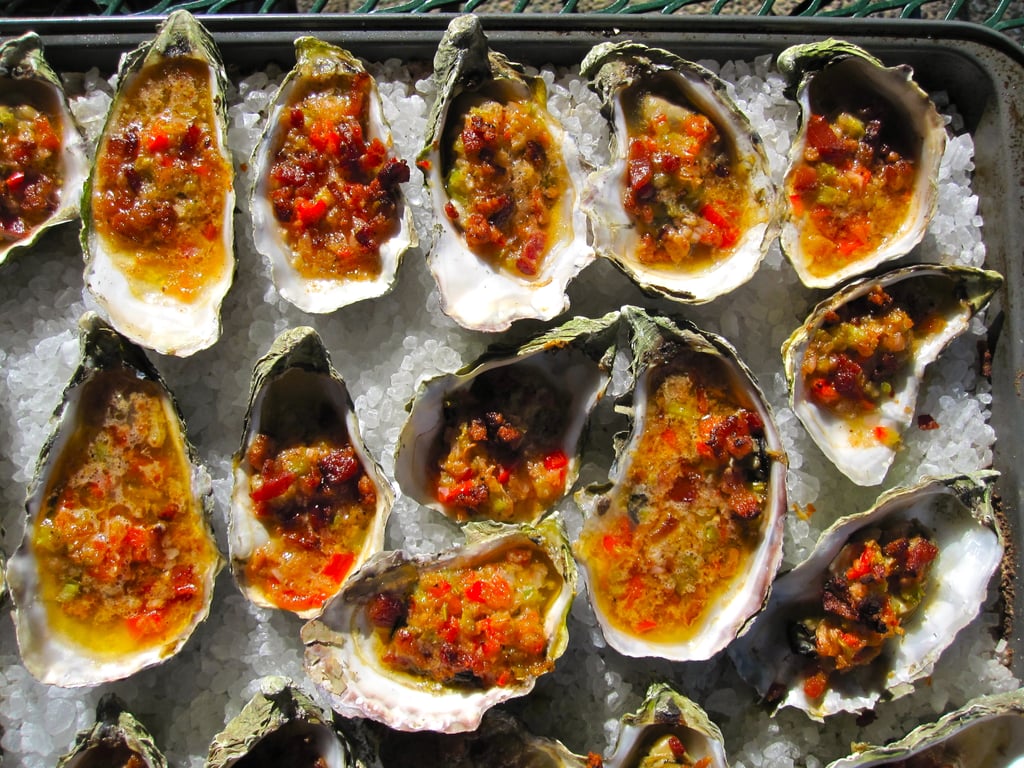 These buttery, bacon-y oysters [2] are finger-licking good! After the first round of guests have arrived, throw the oysters on the grill (instead of the oven). They'll cook in no time and are best piping hot.
Photo: Katie Sweeney
Grilled Brie With Cherries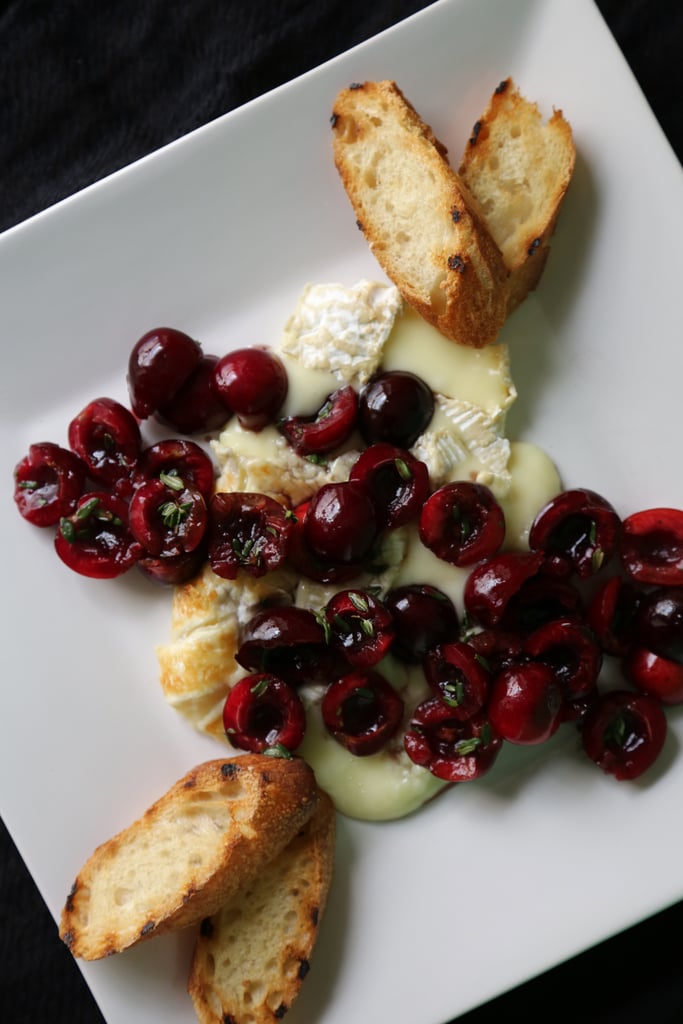 To make this amazing appetizer [3], grill the brie and make the cherry-thyme topping a day before the party. Assemble just as the cheese comes off the grill.
Photo: Anna Monette Roberts
Green Salad With Red Wine Vinegar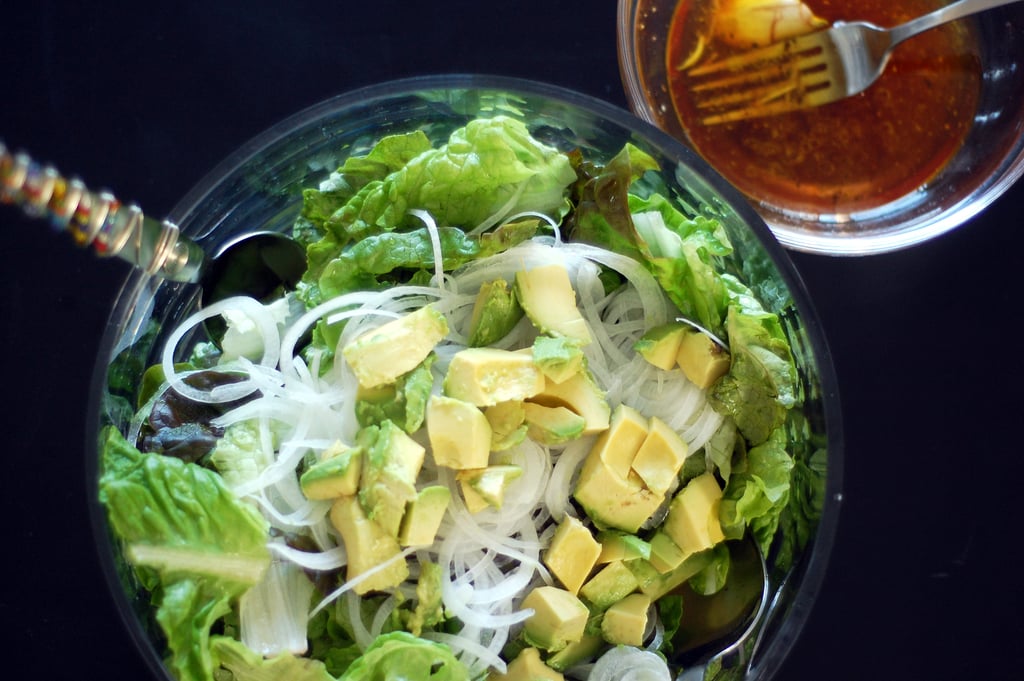 There needs to be something green at the table, so make it an ultrasimple green salad [4] with avocado, onion, and red wine vinaigrette.
Photo: Camilla Salem
Brie-Stuffed Burgers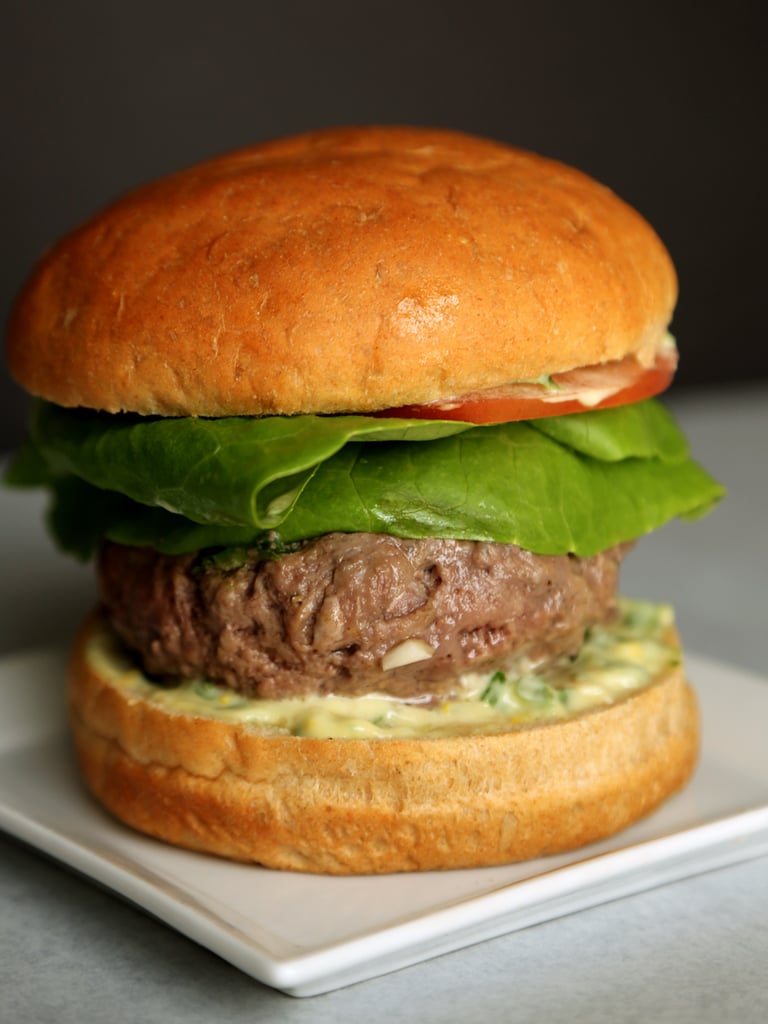 For the main course, you can't go wrong with a cheeseburger (or should we say brieburger?). This brie-stuffed burger [5] is served with a spicy mayo that's a must-make. Guests will be clamoring for the recipe.
Photo: Anna Monette Roberts
Bacon-Wrapped Hot Dogs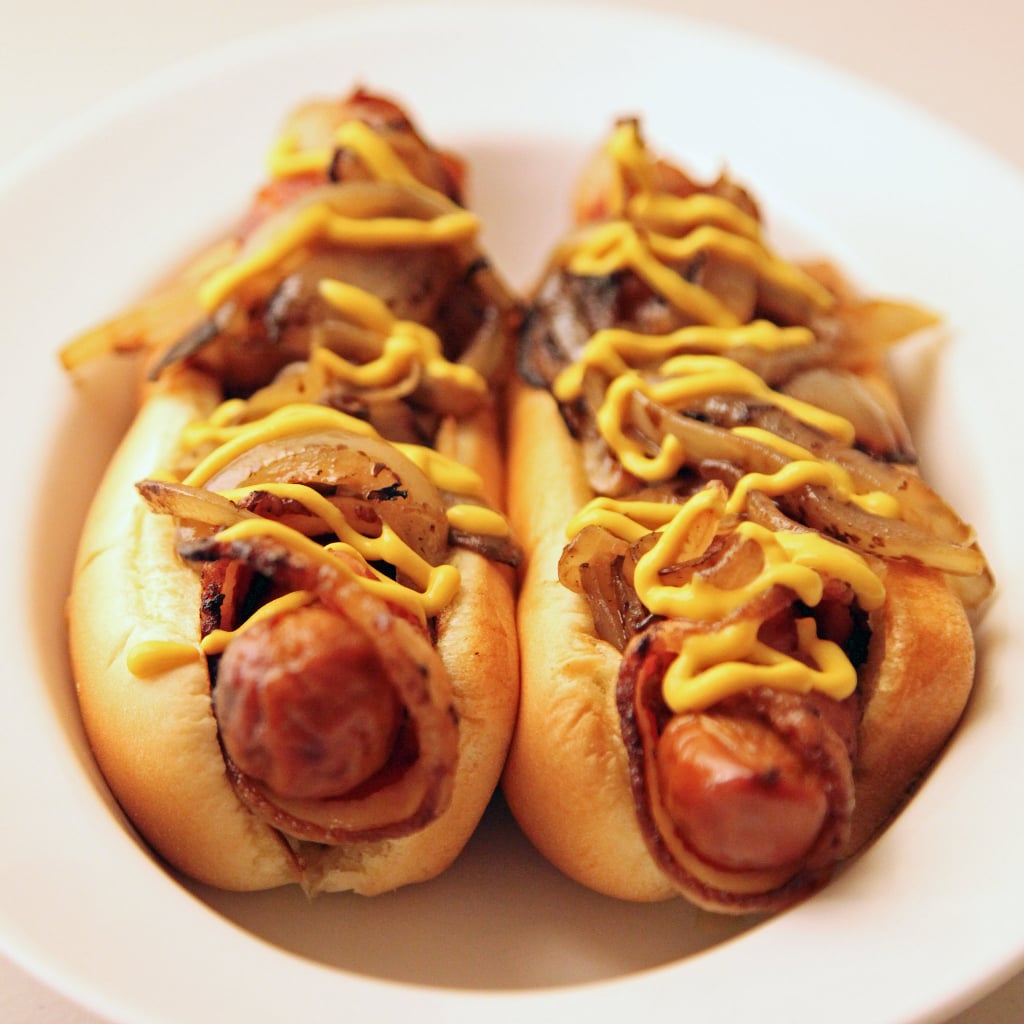 These bacon-wrapped hot dogs [6] scream Fourth of July. When it comes to flavor, there's nothing like wrapping pork in more pork!
Photo: Nicole Perry
Tomato and Cucumber Salad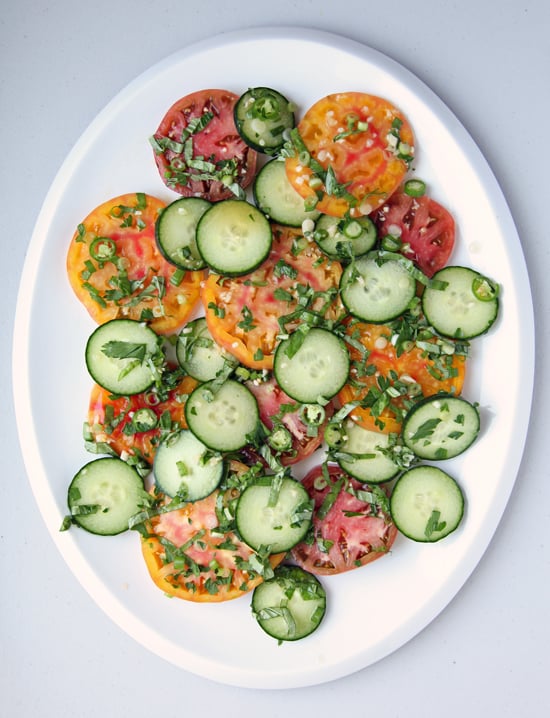 When it comes to celebratory dinners, like a blowout for the Fourth of July, serve two sides. A giant platter of tomatoes and cucumbers [7] is a refreshing accompaniment to the burgers and hot dogs.
Photo: Nicole Perry
Grilled Corn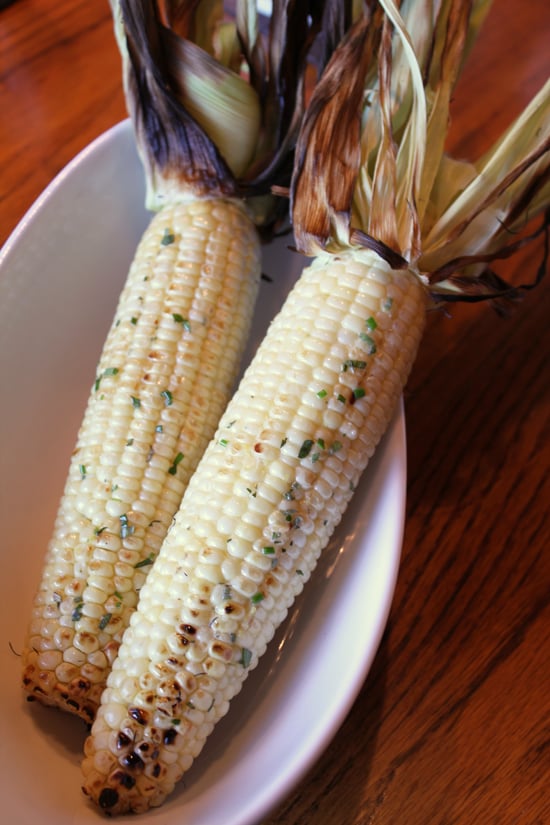 Alongside the main, offer grilled corn [8] slathered in butter with tons of fresh herbs. It's a simple but summery side dish.
Photo: Sara Yoo
Watermelon Cake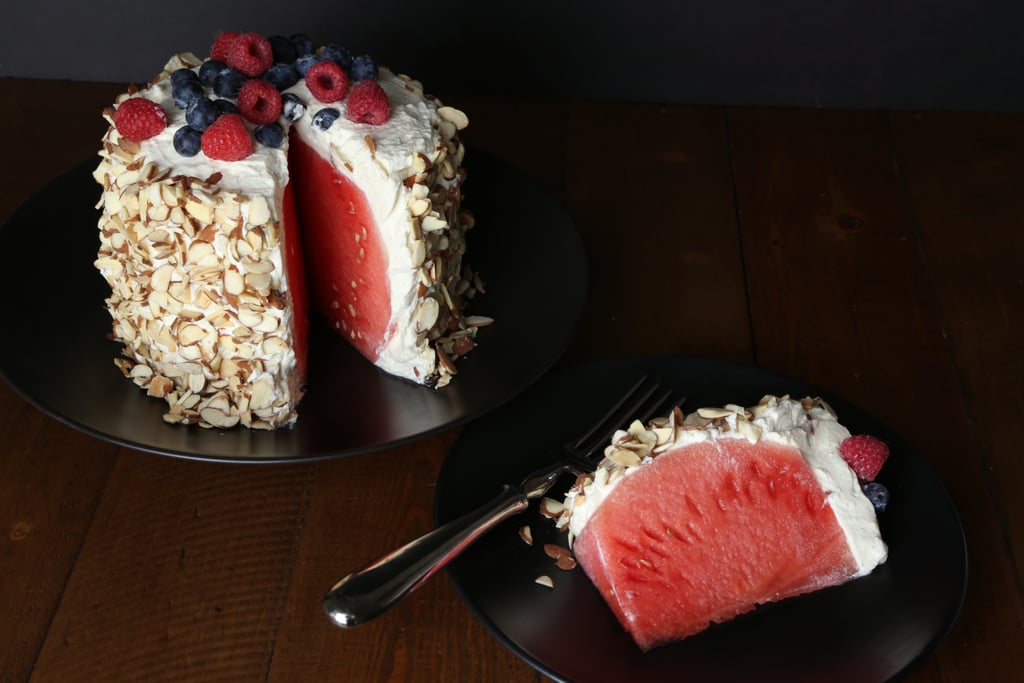 It's not the Fourth without breaking into a watermelon, well, slicing into one. Enliven the fruit by creating a cake [9]. Simply dress a peeled watermelon in whipped cream, slivered almonds, and berries. Guests won't believe their eyes when you slice into it.
Photo: Anna Monette Roberts
Key Lime Pie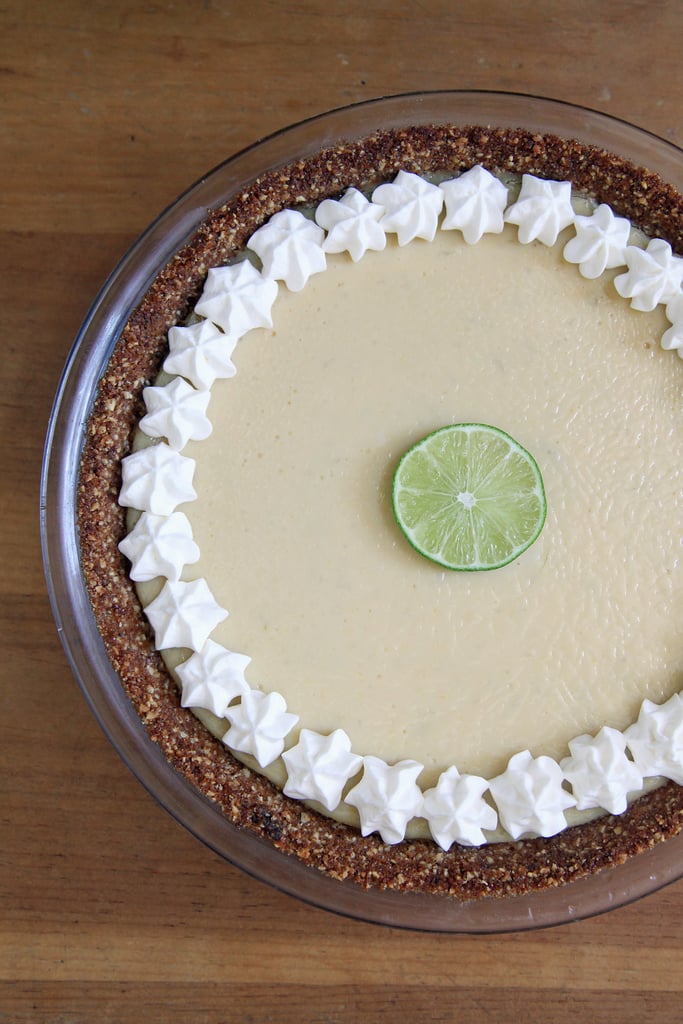 You didn't think there would be just one dessert, did you?! Key lime pie [10] is classic and crowd-pleasing — a must make for your Fourth of July shindig.
Photo: Nicole Perry