52 Weeks of Baking: Basil Cheese Bread One of my New Year's Resolutions is to bake something every week, preferably something I haven't baked before. So I've been going through all of my cookbooks and magazines and looking for recipes that inspire me. Since one of my other New Year's resolutions is to eat less sweets (I give this one 1 month tops), I've decided to start off with a nice savory bread. However, I knew if I started off with something that needed proofing and a long overnight wait, I would never succeed with my goal. So I found a great book on quick breads and went to town with a Basil Cheese Bread. To see how it turned out, including recipe and pictures,
Basil and Cheese Bread
Altered from Quick Breads by Liz Franklin
320 grams (about 2 3/4 cups) all-purpose flour
2 tbsp baking powder
1/2 tsp salt
1 tsp freshly ground black pepper
3/4 cup vegetable oil
2 eggs
3/4 cup 1% milk
1 heaping cup of freshly grated Parmesan cheese
large handful fresh basil, roughly torn
Preheat oven to 350F.
Prepare loaf pan by greasing the sides (I cheated and used spray) and creating a parchment paper sling.
Sift flour, baking powder, salt in to a large bowl. Stir in black pepper. - If you do not have a sifter, then whisk all ingredients together for several minutes.
In another bowl, whisk oil, eggs and milk together.
Stir milk mixture, lightly, but thoroughly into flour mixture. Lightly mix until all flour has been absorbed and dough is even.
Fold parmesan cheese and basil into dough until incorporated. Do not overmix.
Spoon mixture into prepared pan and bake for 1 hour (or until loaf is nicely risen and wooden skewer comes out clean).
Remove from oven and leave in pan for 20 minutes.
Use sling to lift bread and move to wire rack for cooling (don't cool on the sling).
Slice and enjoy plain or with herbed butter!
Notes:
I wish I had added more black pepper and more cheese. A lot more cheese. If I do this recipe again, it will definitely be a 1/2 tbsp of pepper and 1 1/2 cups of cheese.
This recipe had me add the wet to the dry, I should have done it the other way around to prevent clumping.
The original recipe called for sun-dried tomatoes, which I omitted since I didn't have any. I should have upped the black pepper content to make up for the flavor loss.
The end result is more like a savory cake than a bread. The crumb is smooth but falls apart easily.
The crust gets good and crisp, next time I think I'll try adding a bit of cornmeal to the mixture.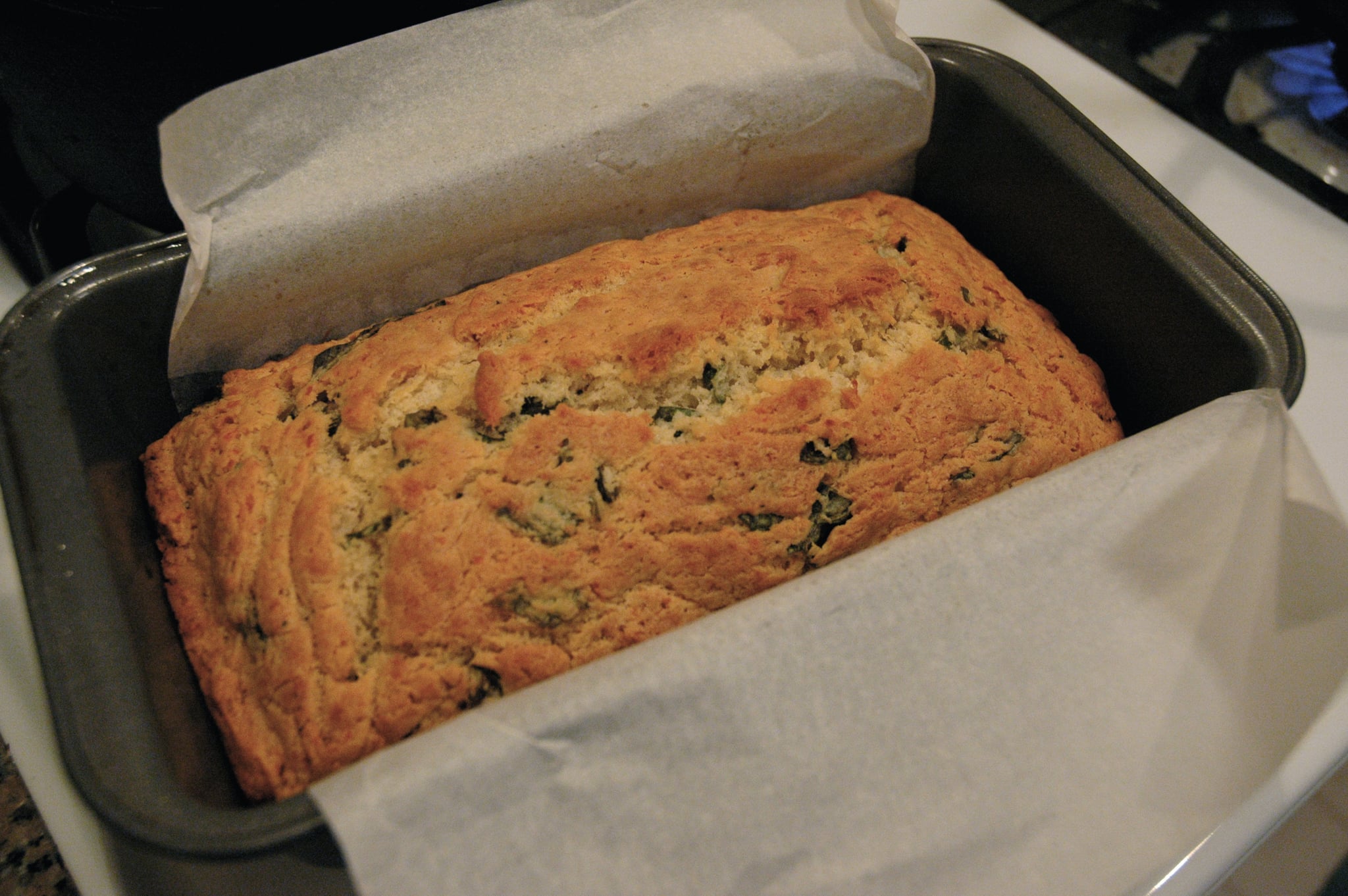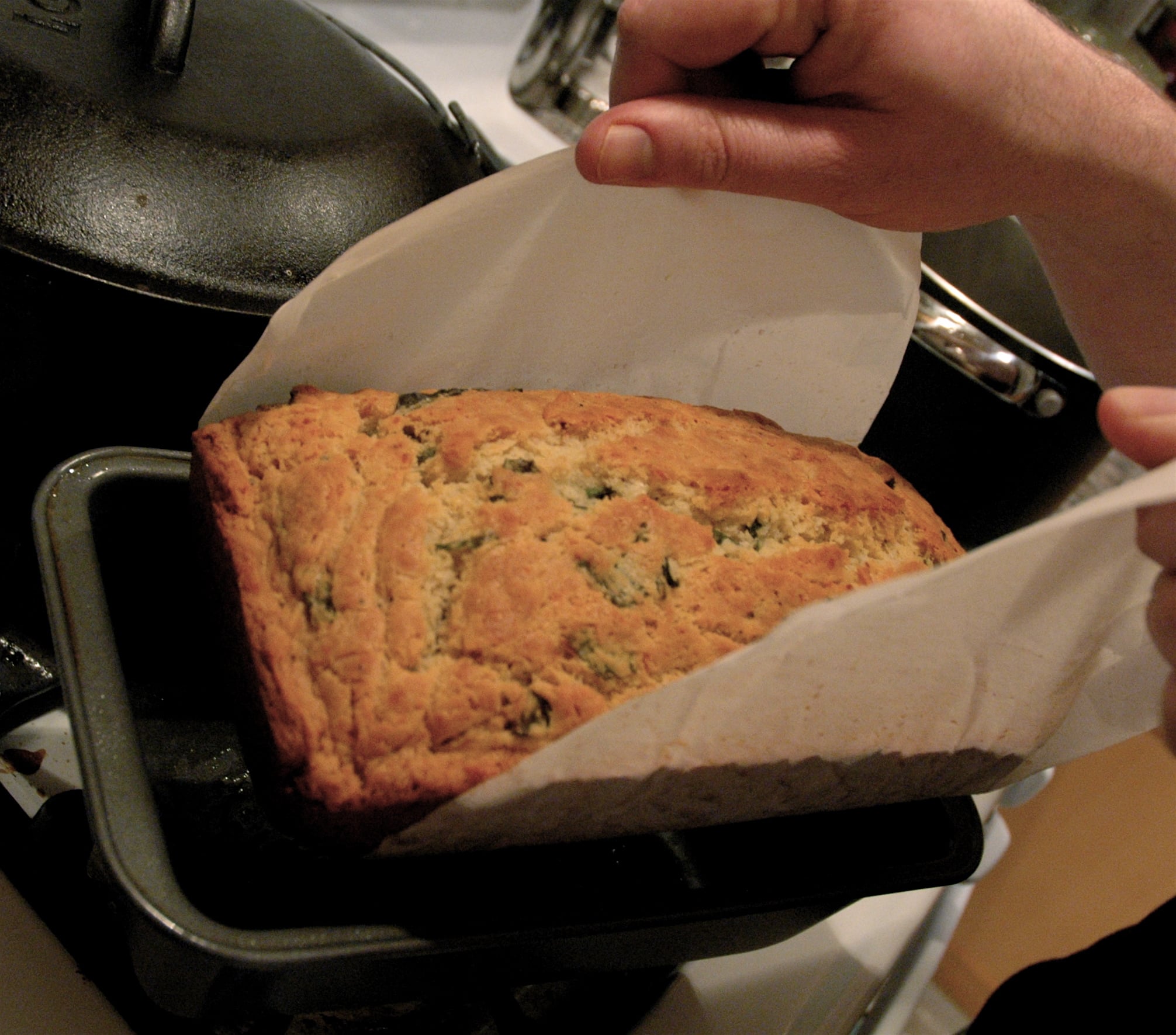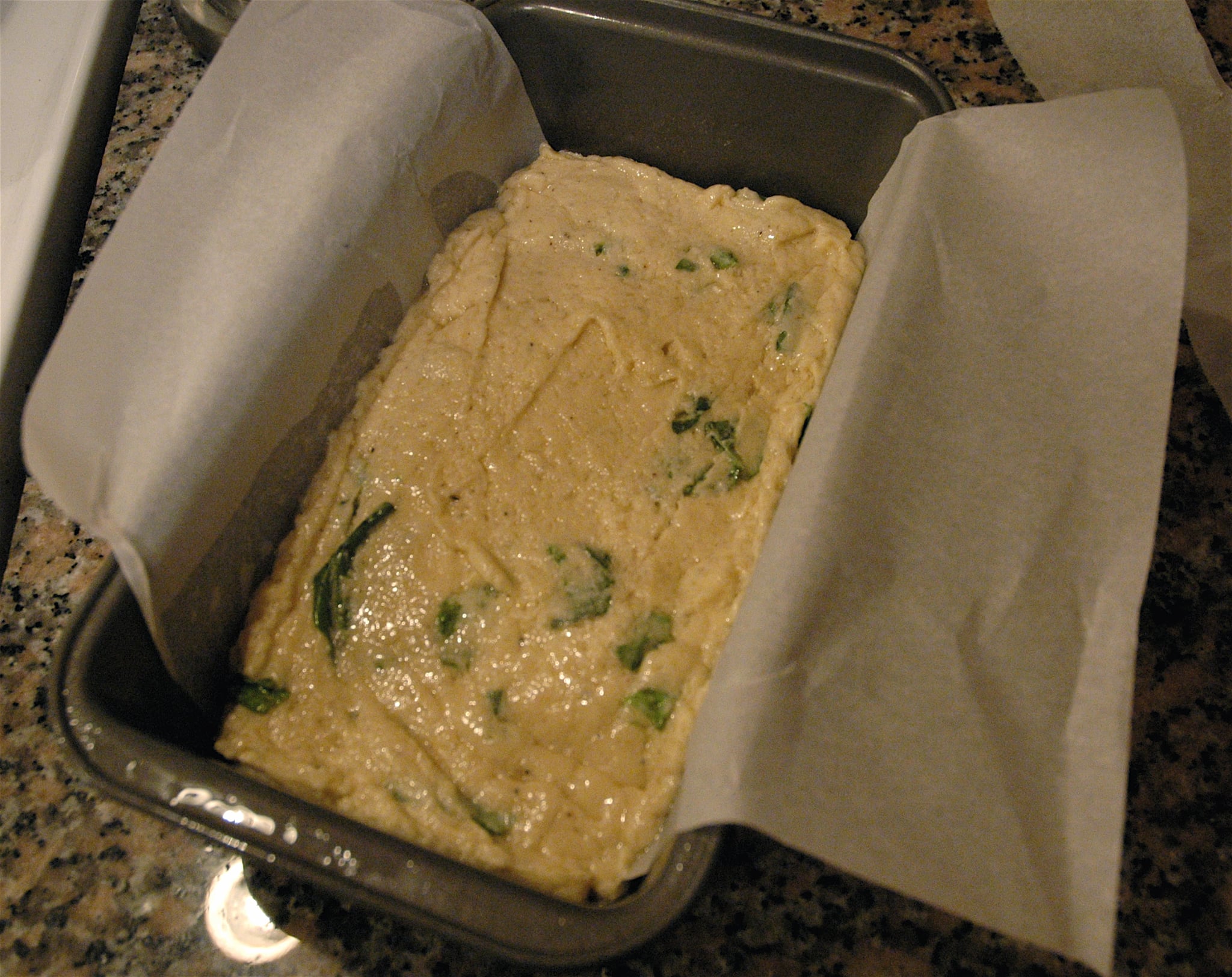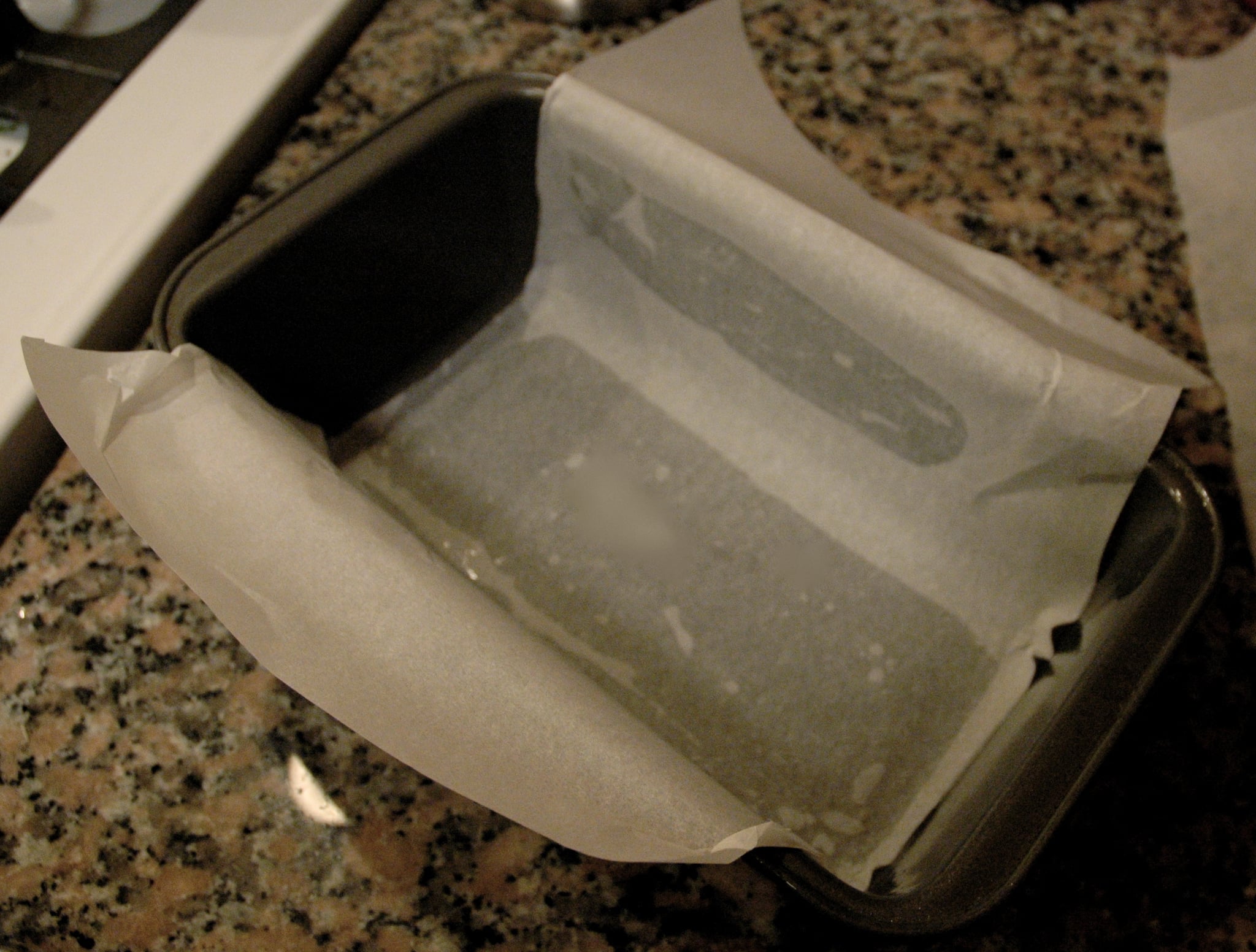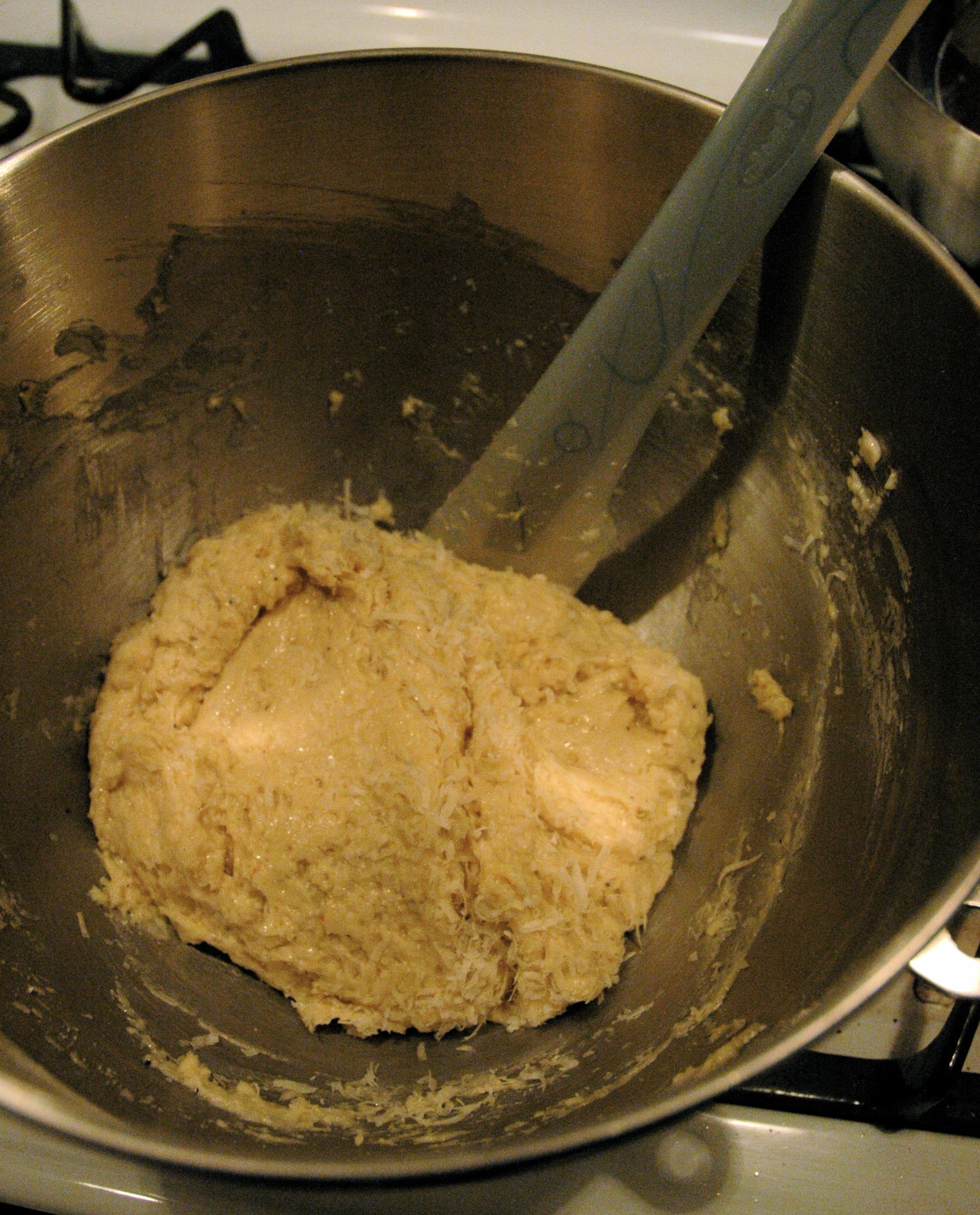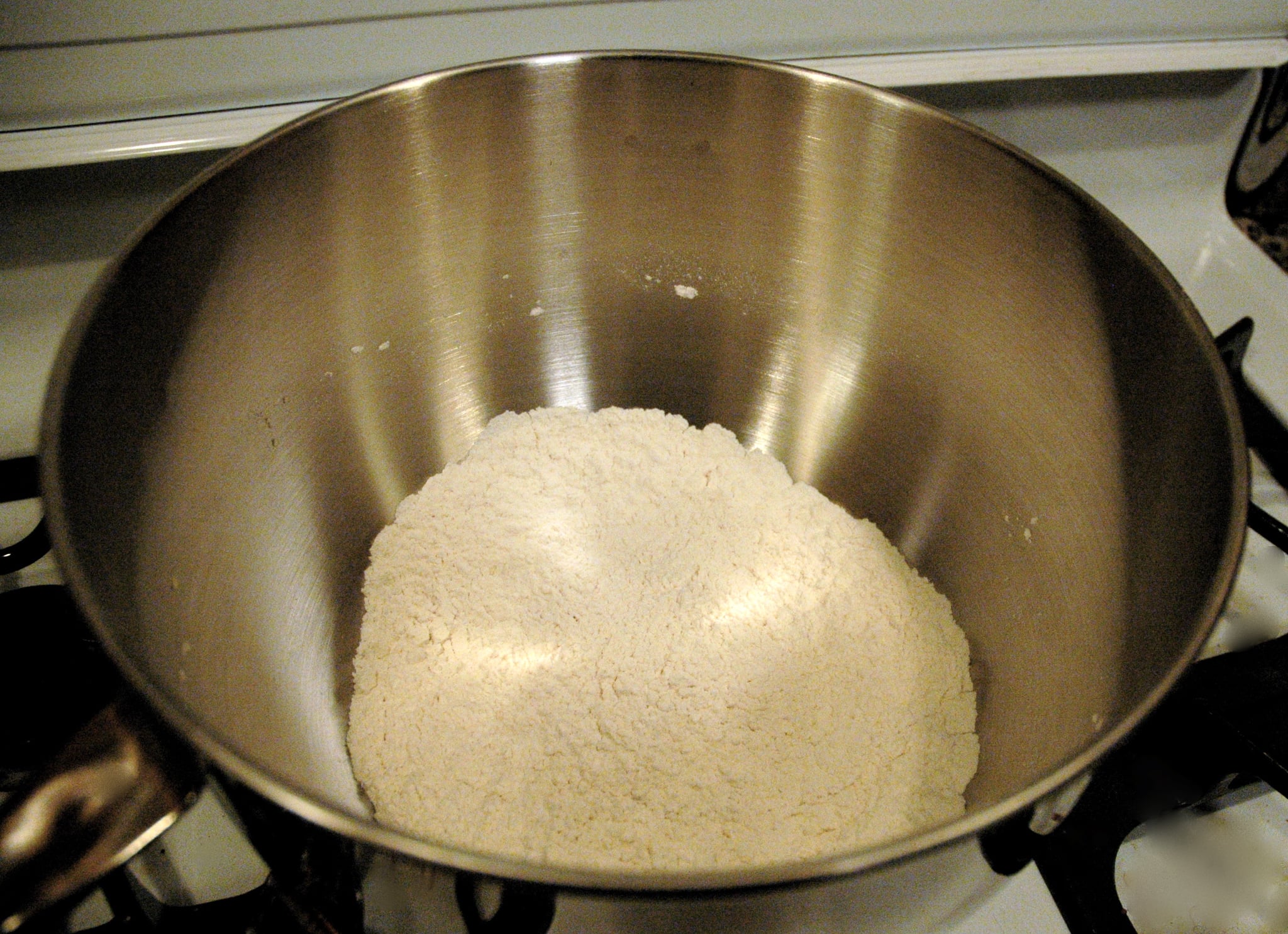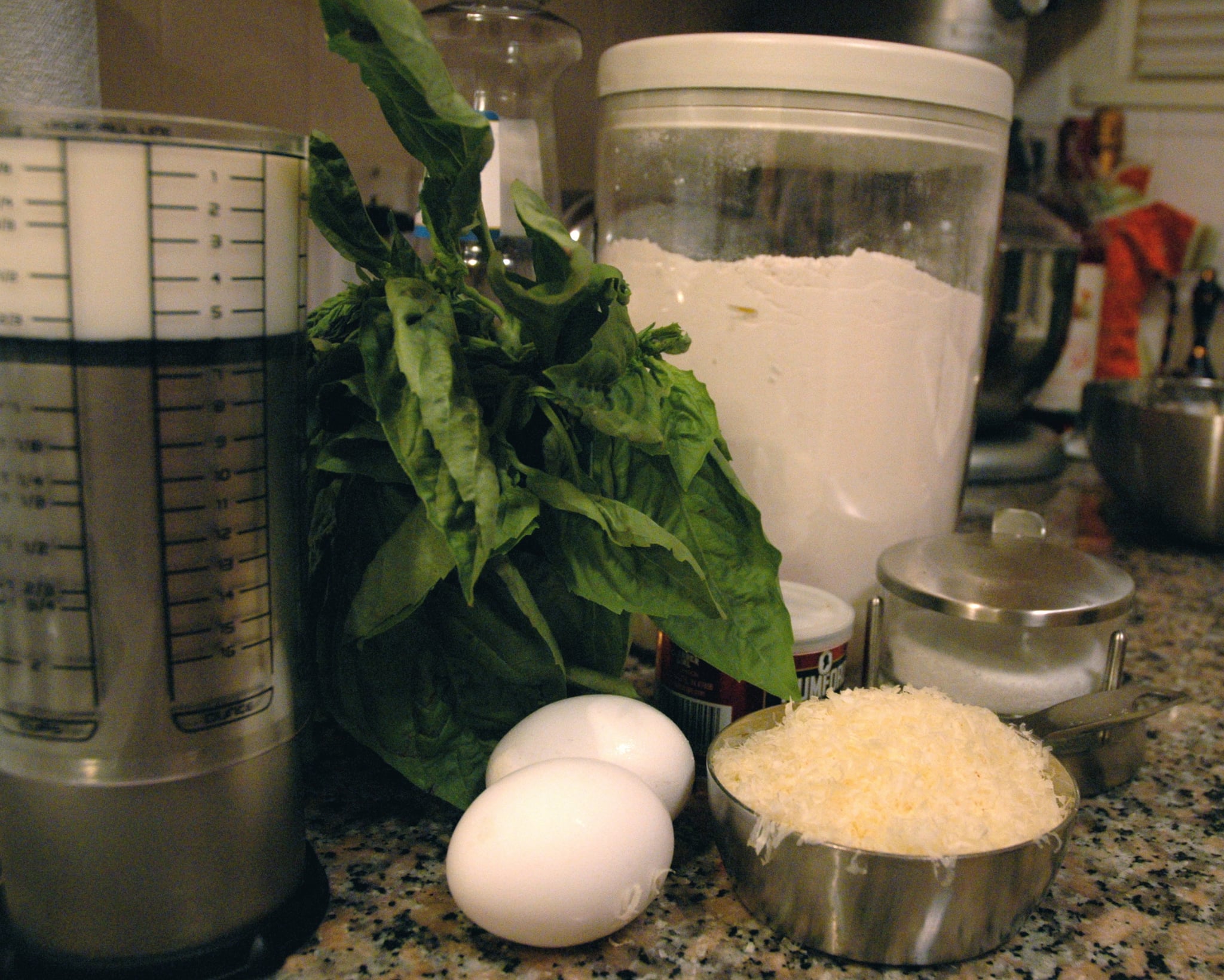 The images ended up being posted backwards, but here are some of the basic steps. Cooling in pan, pulling it out of pan, dough in the pan, lining the pan, mixing the dough, mixing flour mixture, laying out ingredients before hand (important!).