52 Weeks of Baking: Versatile Muffins
Resolutions are hard to keep, but I'm trying really hard to stick to my "bake something new every week" one. It almost didn't happen this week, but somehow I mustered up the energy (okay actually, I sobered up, we had a work happy hour and let's just say I drank a bit more than I should have...) and whipped up some muffins last night. Why muffins? Well a few weeks ago reader Phasekitty asked me if I knew of a good versatile muffin recipe and I wanted to help her out. I had a few that I'd tried before, but since this resolution is about baking new things, I went out on a muffin hunt. A few years ago, while at some weird discount store, I picked up a copy of The All New Good Housekeeping Cook Book for a bargain $3.99. It's not an amazing book, but it does have some rather quick and super easy to make meals. So I figured, why not give their basic muffin recipe a try? It looked straightforward, versatile (perfect for berries, chocolate chips, etc.), and more importantly, easy enough to make at 9:45pm while slightly buzzed...
To see how my muffins turned out (pictures and recipe),
Like I said, the recipe was ridiculously easy to follow. However when it came time to "spoon" the batter into the cups, it seemed way too thick. I thought about adding more milk, but decided to just wait and see what would happen. The end result was not what I was expecting, it was somewhere between a cake and a biscuit (although, I suppose that's really what a muffin is) and reminded me of my college Bisquick baking obsession. I thought perhaps I did something wrong, but they tasted fine (not amazing, but good and definitely worth the 10 minutes it took to put together) and when I examined the book, I found a picture that looked very similar to mine. So I guess this is what was supposed to happen.
Will I make them again? Probably, but only if I need something quick and speedy. Also, I won't use blueberries this big again (they end up being rather large bites of sour pulp) and would probably do something like chocolate chip instead (a bunch of variations are listed below).
Basic Muffins
From The All New Good Housekeeping Cook Book
*Note: variations listed below the gallery
2 1/2 cups flour
1/2 cup sugar
1 tbsp baking powder
1/2 tsp salt
1 cup milk
1/2 cup butter melted (1 stick)
1 large egg
1 tsp vanilla extract
Preheat oven to 400F. Grease twelve 2 1/2" x 1 1/4" muffin-pan cups.
In large bowl, combine flour, sugar, baking powder, and salt.
In medium bowl, with fork, beat milk, melted butter, egg, and vanilla until blended. Add to flour mixture; stir just until flour is moistened (batter will be lumpy).
Spoon batter into prepared muffin-pan cups.
Bake until toothpick inserted in center of muffin comes out clean (20-25 minutes).
Immediately remove muffins from pan. Serve warm, or cool on wire rack to serve later.
Makes 12 muffins (and then some).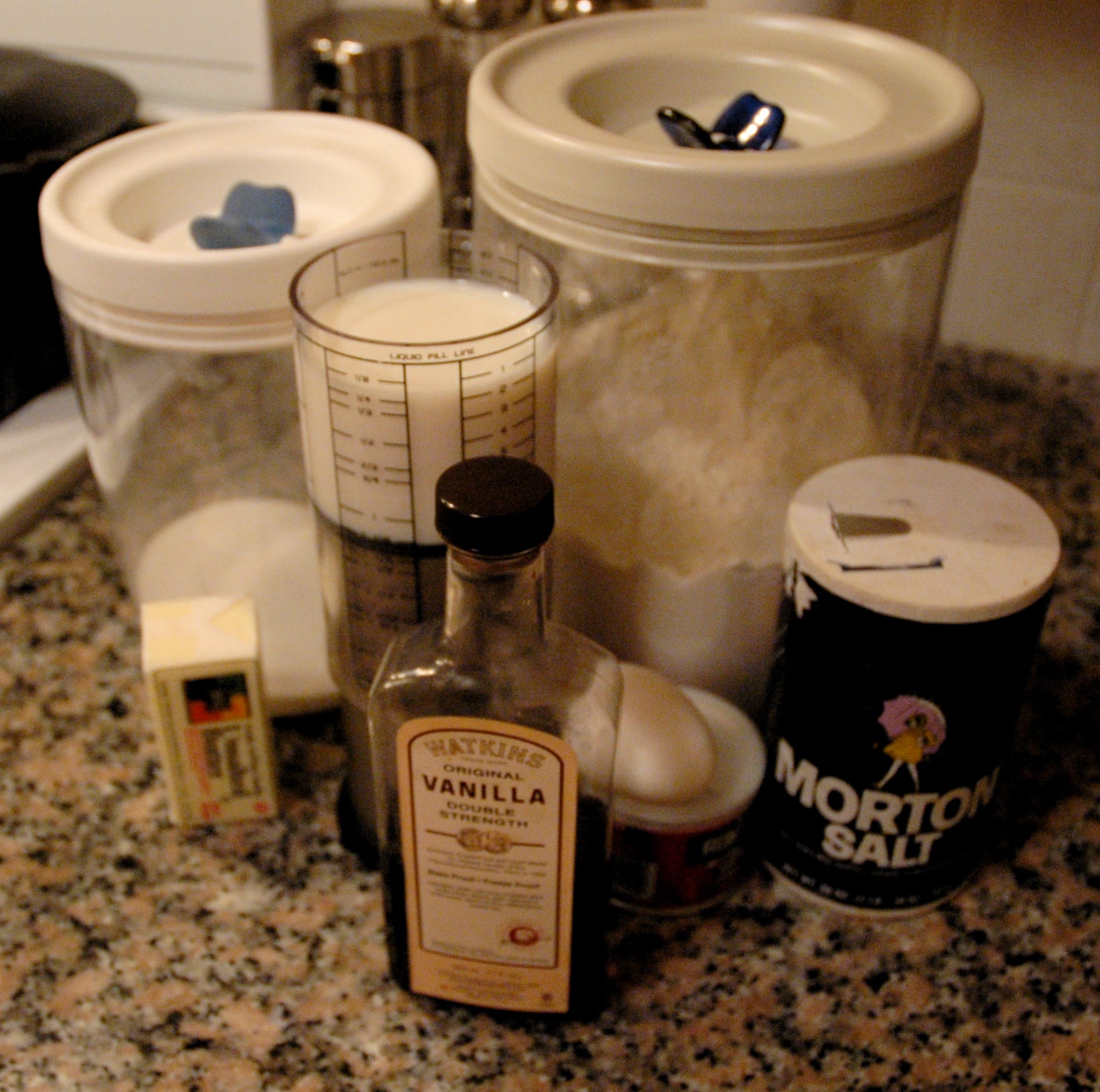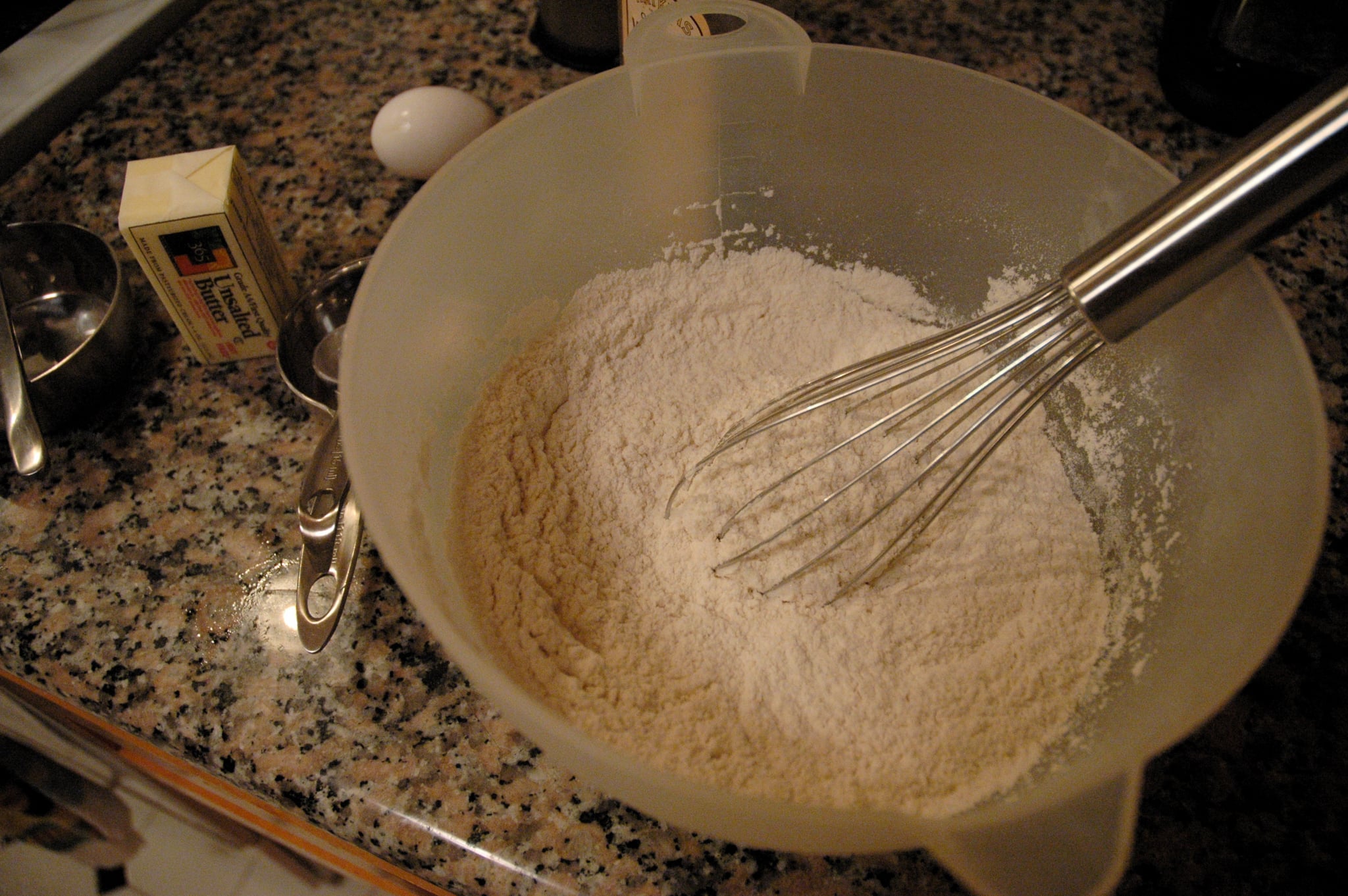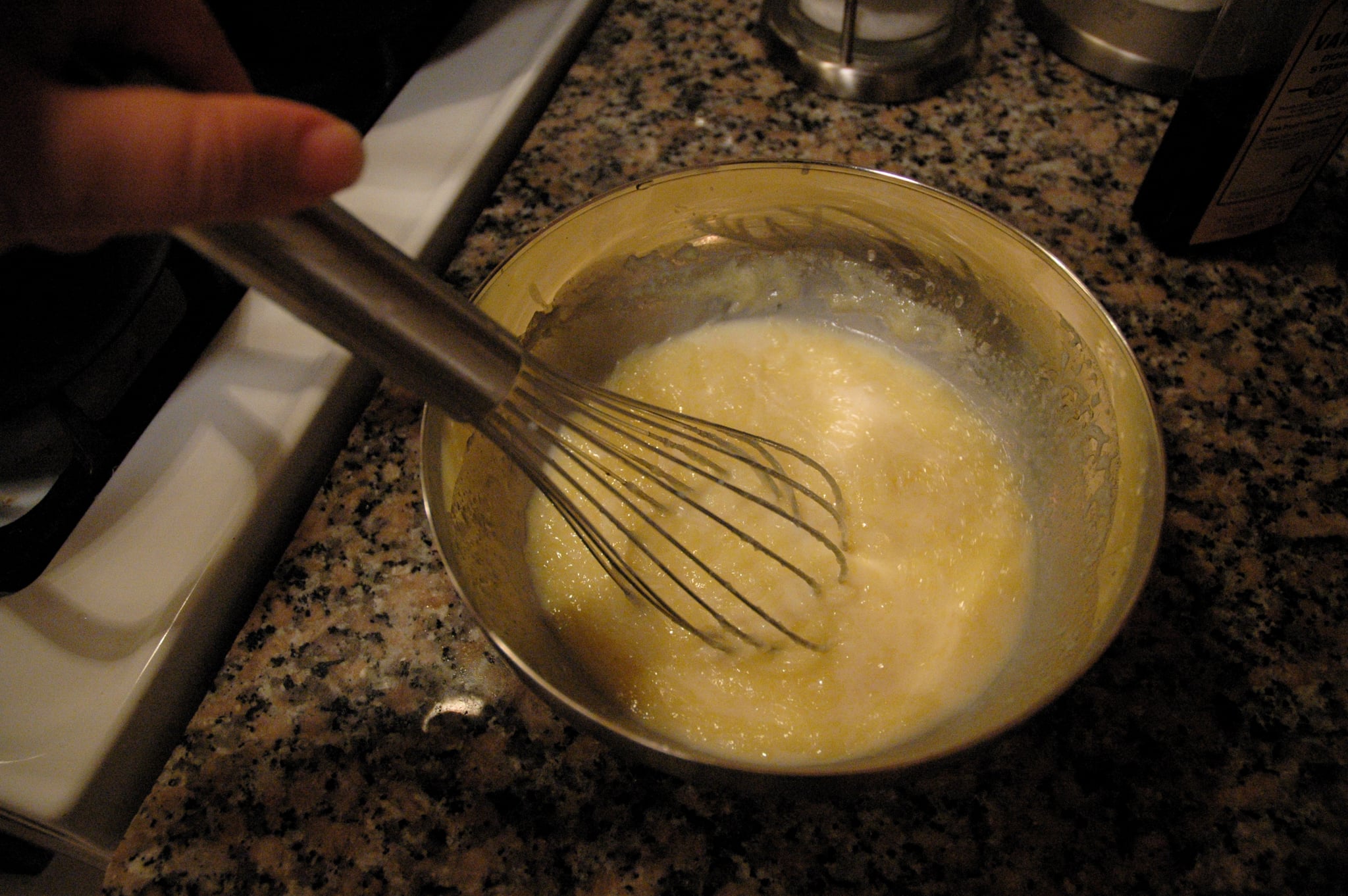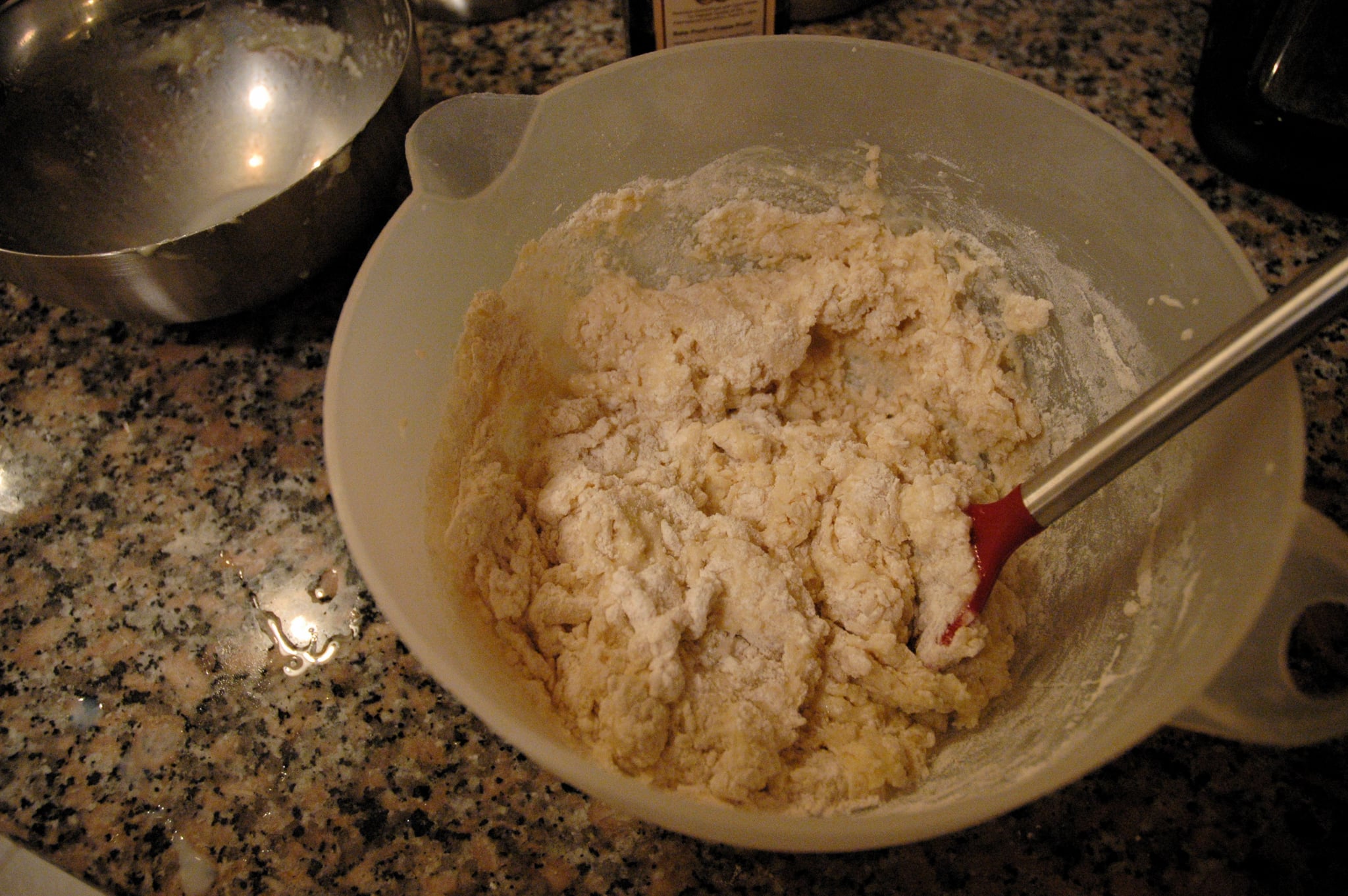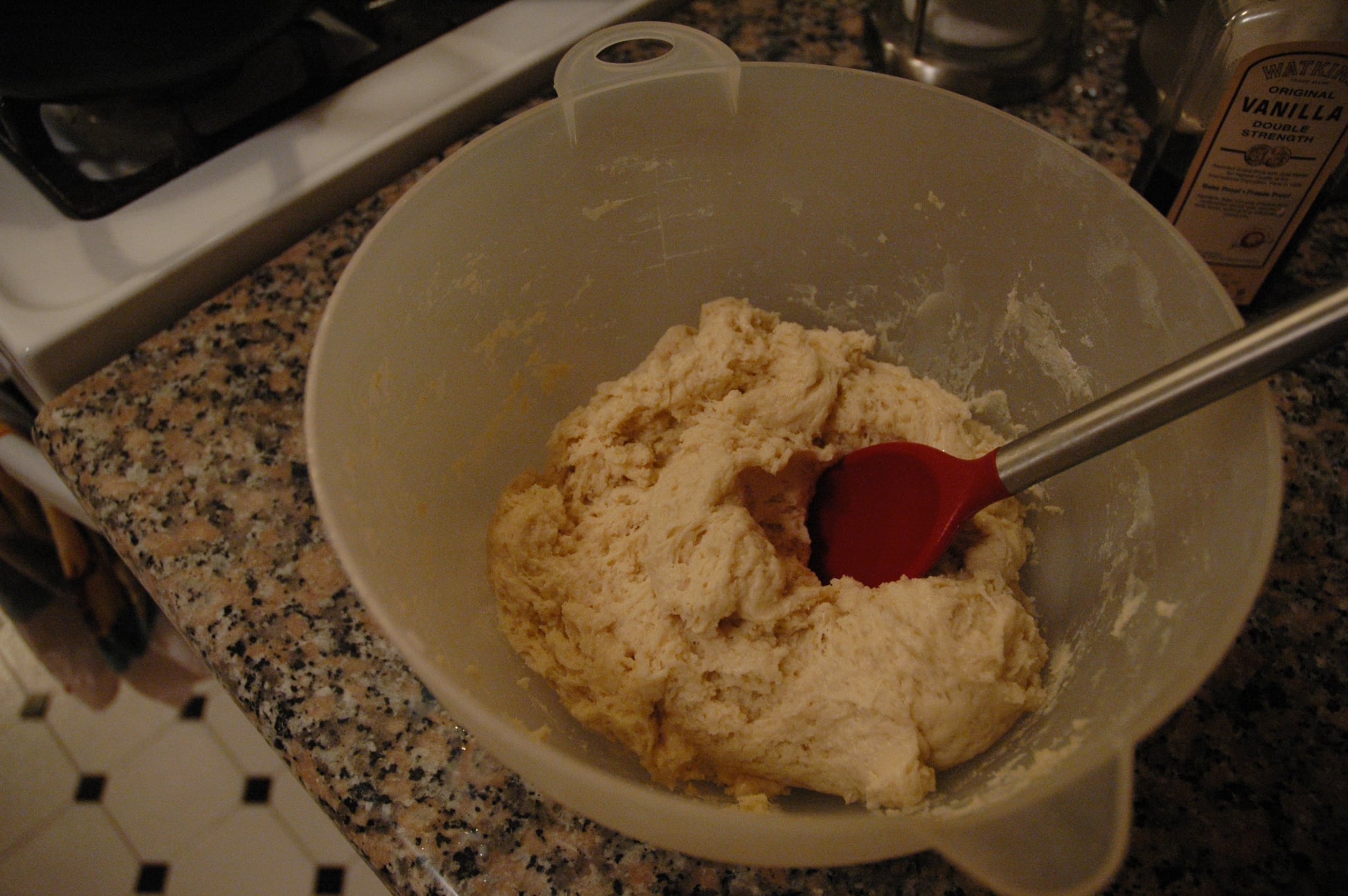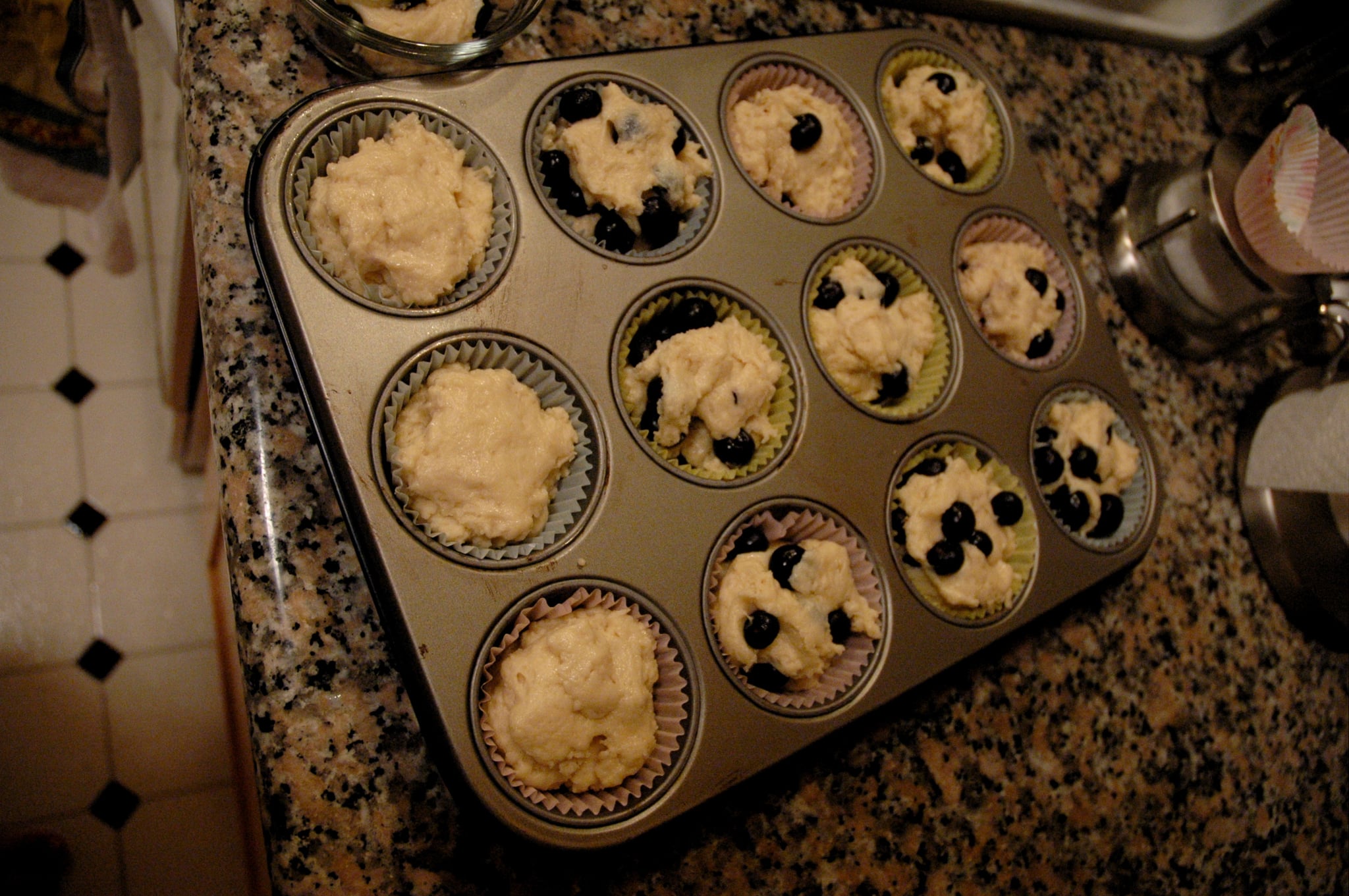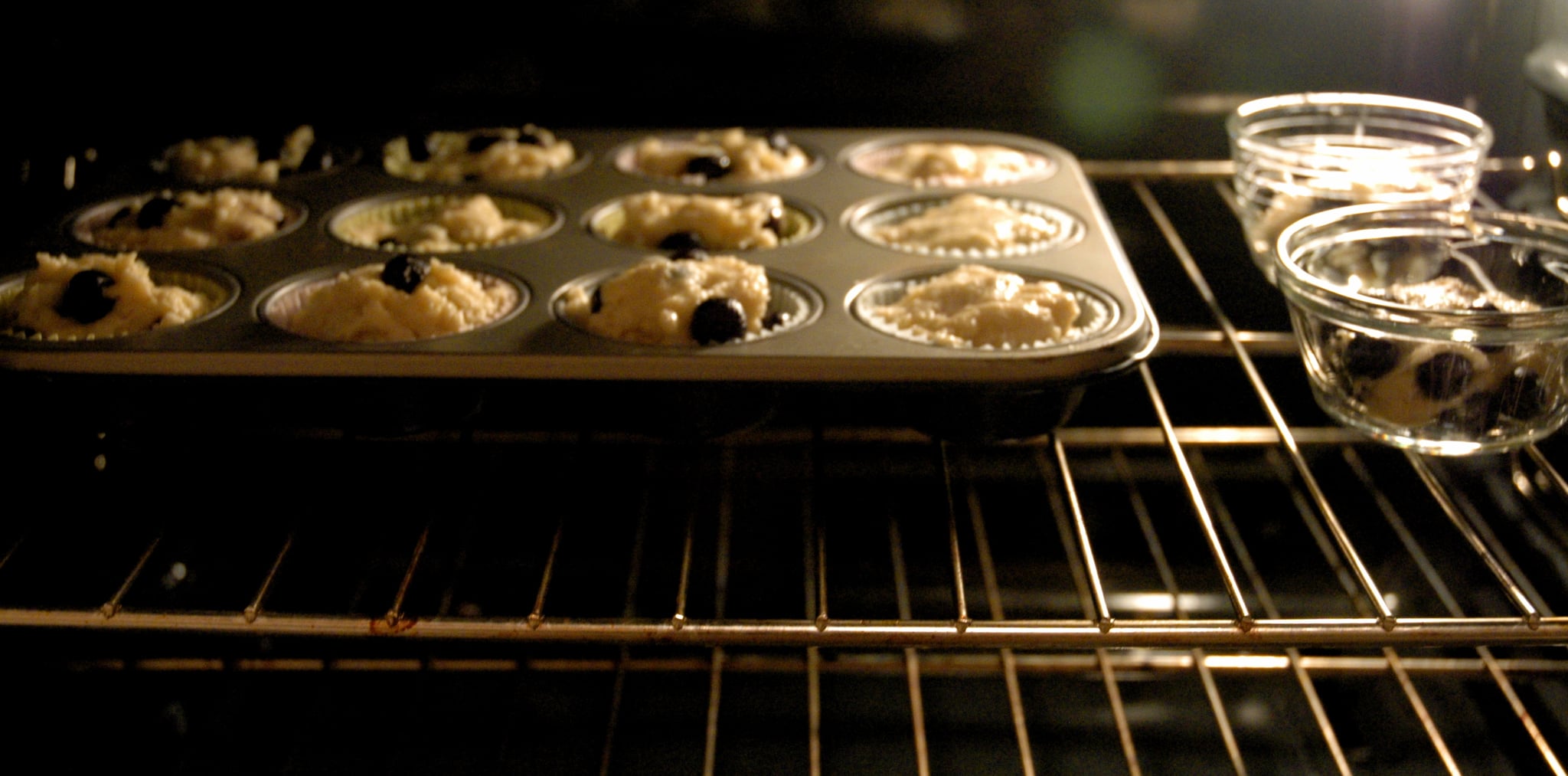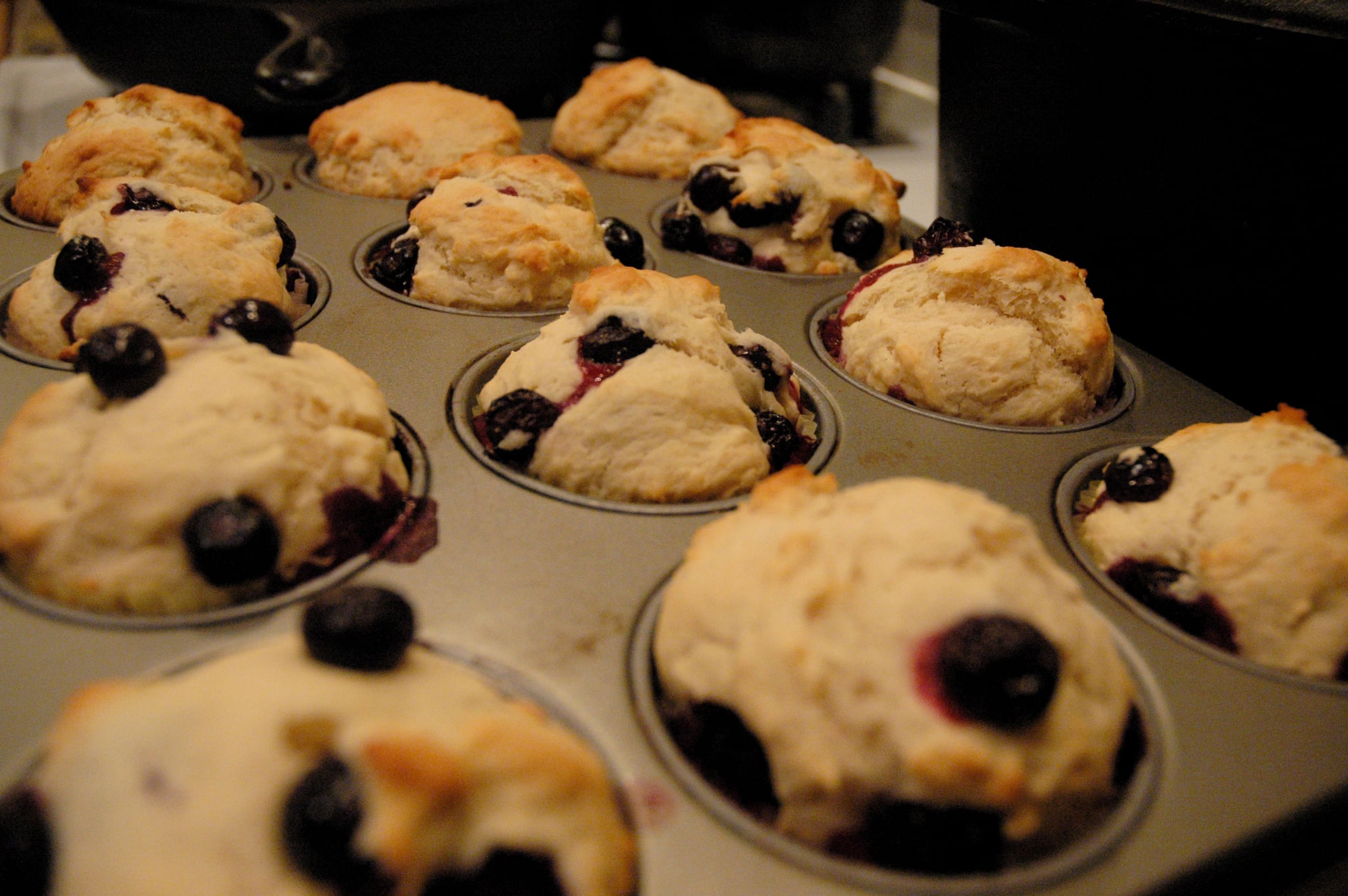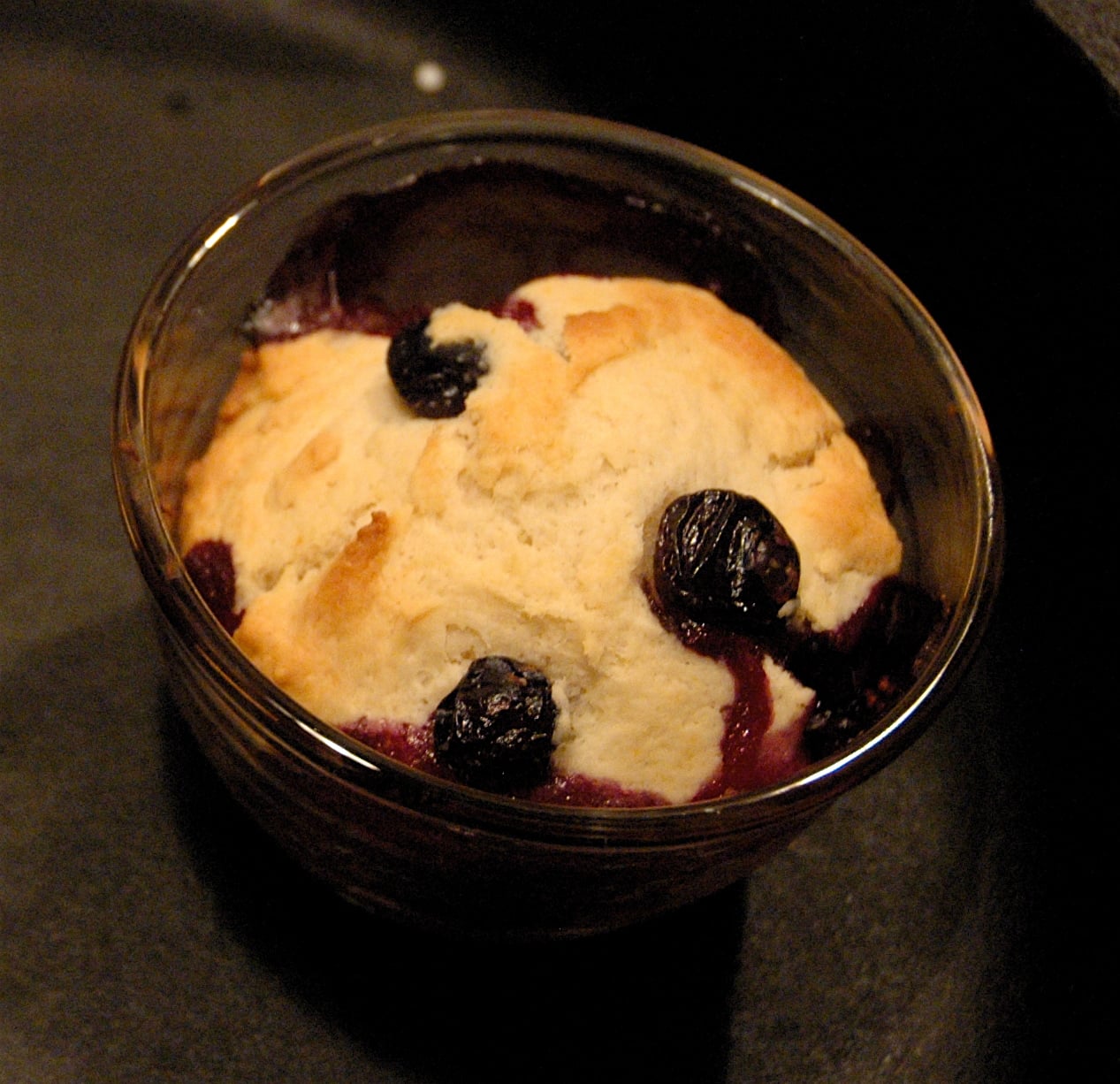 Smallberry Muffins: add 1 cup of desired berry (blueberry, raspberry, etc.)
Nut Muffins: add 1/2 cup chopped and toasted nuts, sprinkle muffins with sugar
Jam Filled Muffins: Fill cups 1/3, then drop a spoonful of favorite jam/jelly. Top with rest of batter.
Chocolate Chip Muffins: add 3/4 cup of chocolate chips
Orange Muffins: Add 1 tsp freshly grated orange peel to dry mixture