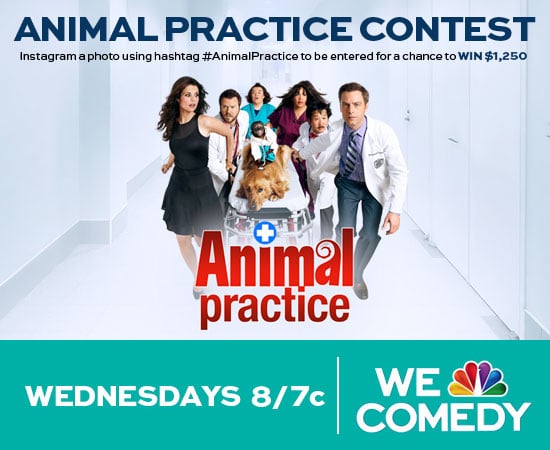 Think your furry, feathered, or fishy friend could go paw-to-paw, wing-to-wing, or fin-to-fin with one of Tinseltown's top pets? Check out the competition on NBC's wildest new comedy, Animal Practice (starring none other than the Hangover monkey herself!), then enter our Animal Practice Instagram Contest. You could win a $1,250 to splurge on your sidekick—Hollywood-style!
How to enter:
Take an Instagram photo demonstrating your pet's devastating good looks, monster talent, or show-stopping personality
Hashtag #AnimalPractice on your photo to enter for a chance to win
Plus, share some QT with your critter every week by making an appointment with Animal Practice, Wednesday nights on NBC. Visit the Facebook page now to learn more about the show and its stars.
Official rules.