Absolut Tune Drink From Absolut Vodka
Meet Tune, Absolut's Blend of Vodka and Wine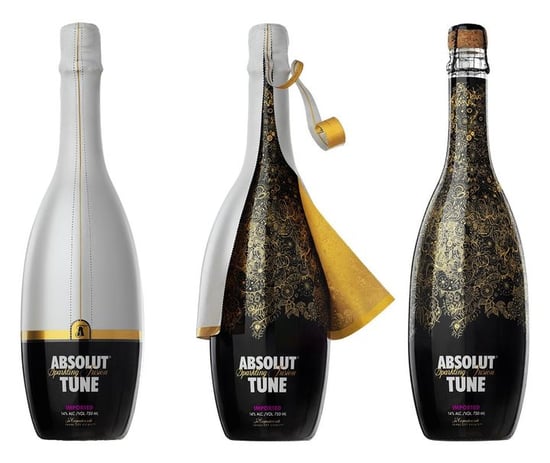 Can't decide between drinking vodka and wine? Well, soon you won't have to.
Absolut, the Swedish vodka producer recognized all over the world, has partnered with New Zealand's Brancott Estate to release a new product, Absolut Tune — a "sparkling fusion" of vodka and Sauvignon Blanc. The limited-edition bottling, which is a blend of 60 percent vodka and 40 percent Marlborough Sauvignon Blanc, was launched in Sydney, Australia.
If you're wondering how it tastes, the company's press describes Tune as having a "persistent medium strength Absolut vodka flavor and balanced sweetness leading to a dry finish." This comes at a time when flavored liquor seems to be making at comeback. Tell me: does Absolut Tune have promise?