Adult Chocolate Milk Cocktail Recipe
After-Dinner Drinks: Naughty Nightcap
If you're planning to indulge in a big meal this weekend — or at least on Thanksgiving — an after-dinner cocktail makes a nice alternative or addition to dessert. Though the vodka-infused cream liqueur Adult Chocolate Milk is plenty tasty on its own, it's also pretty potent, so I was curious how it would taste mixed with other sweet booze.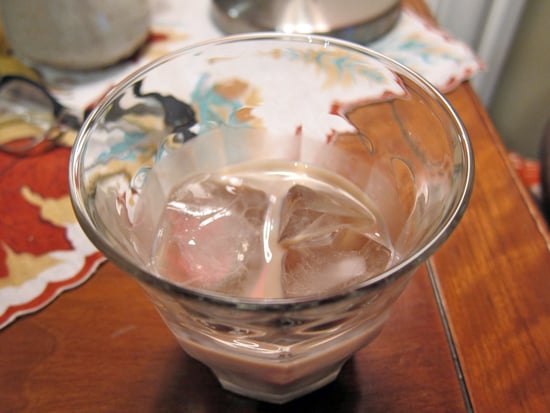 Cheekily titled the Naughty Nightcap, this cocktail is cute served in a classic juice glass with a straw. But if you want to be more sophisticated, I'd suggest serving it up. Despite the triple-dose of sweet liqueurs, this is a surprisingly well-balanced drink. Get the recipe.
Ingredients
2 oz. Adult Chocolate Milk
1/2 oz coffee liqueur
1/2 oz amaretto
Splash of grenadine
Directions
Mix ingredients. Serve chilled as a martini or on the rocks.
Information
Category

Drinks, Cocktails