Adventures in Expensive Sandwiches: 'Wichcraft Anchovy
Adventures in Expensive Sandwiches: 'Wichcraft Anchovy
On my last adventure in expensive sandwiches, I declared that while I will (in rare cases) pay $10 for a sandwich, it'd better be divinely delicious, pretty hefty, and well assembled. I can especially be persuaded to part with serious dough if the sandwich features somewhat weird ingredients, and this white anchovy and soft-cooked egg sandwich from 'Wichcraft is a far cry from turkey and swiss. I've sampled several sammies at 'Wichcraft, the chain cofounded by Top Chef judge Tom Colicchio, and the results have been hit or miss. The slow-roasted pork with red cabbage and jalapeños is divine; the chicken salad is merely ordinary. Obviously, if you hate anchovies, you should probably skip this one, but for the more adventurous, this truly innovative and bold sandwich is worthy of its $8.95 price tag. To find out why, and get the recipe,
.
The frisée adds an edgy texture to the mild anchovies, and the egg is a creamy counterpoint to the garlicky salsa verde and sweet roasted onion. If you don't have a 'Wichcraft nearby — or if you shudder at the thought of shelling out $8.95 for a sandwich — I've come up with a recipe that lets you re-create it at home.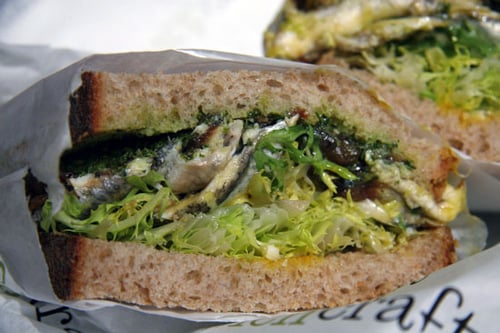 White Anchovy and Egg Sandwich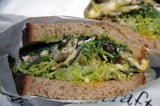 Ingredients
1/4 small red onion, thinly sliced
1 egg
2 slices country bread, lightly toasted
1/2 cup frisée
6-8 medium-size white anchovies packed in oil, drained
2 tablespoons salsa verde
Directions
Preheat oven to 350°F. On a baking sheet, drizzle red onion slices with olive oil. Roast for 15-20 minutes until onion is soft. Set aside and let cool.
In a skillet over low heat, fry an egg to over-medium, so the yolk is soft but not runny.
On one piece of toasted bread, lay the just-cooked egg, and top with frisée.
Over the frisée, arrange anchovies, and top the anchovies with a handful of the roasted onion.
Spread the salsa verde on the other piece of toast, and place the bread atop the anchovies. Cut in half and serve.
Makes 1 sandwich.
Information
Category

Main Dishes, Sandwiches

Cuisine

Italian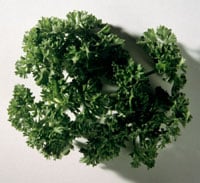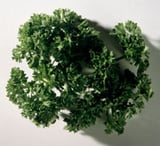 Ingredients
1 cup extra-virgin olive oil
1 cup chopped fresh parsley
1/3 cup chopped fresh chives
1/4 cup drained capers, chopped
2 garlic cloves, minced
1 teaspoon chopped fresh thyme
1 teaspoon chopped fresh oregano
1/2 teaspoon chopped fresh rosemary
1/3 cup fresh lemon juice
Directions
Mix all ingredients in medium bowl. Season with salt and pepper. (Can be made 1 day ahead; chill. Use at room temperature.)
Makes about 1 3/4 cups.
Information
Category

Condiments/Sauces, Salsa