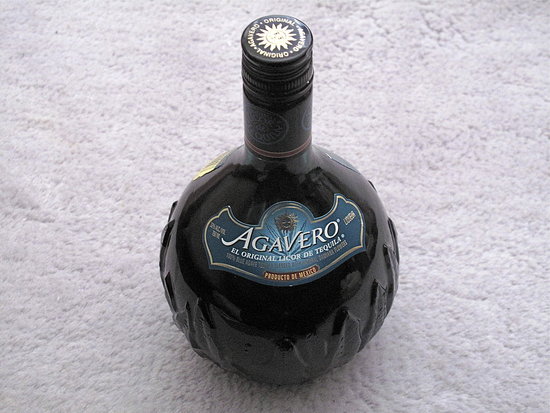 I'll be the first to admit I'm not the biggest fan of Valentine's Day, and generally not the cheesy romantic type at all. But I must say, I was intrigued when I received a bottle of purportedly passion-inducing Agavero. Agavero ($30) is a 100 percent blue agave tequila that's infused with damiana — a small, aromatic flower that, for centuries, has been believed to be a potent aphrodisiac.
Although Agavero has the brilliant gold color of a traditional tequila, it possesses more sugar and viscosity, and is more like a liqueur. As a result, agave aficionados will probably dislike it. But for the same reason, it's a good gateway choice for those who don't tend to like tequila.
Now to the most important question: when drinking Agavero, will one truly experience a flurry of unbridled passion? After a shot and some delicious tequila sunrises, I decided the answer is no — which left me wondering if I didn't drink enough to see a real effect. There's only one way to find out: keep on drinking the stuff. After all, it goes down incredibly smooth. Have you ever tried a damiana-infused spirit?