Alcohol You Need For a Home Bar
How to Stock Your Home Bar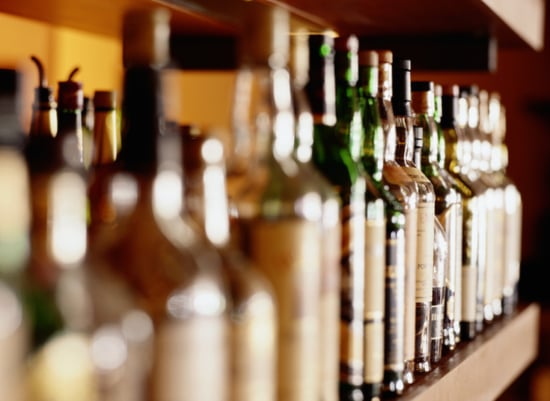 Recently, I met with bartender and English Gins brand ambassador Erick Castro. Over a couple of gin drinks, Castro and I talked about making cocktails at home. I asked him what's the best way for a cocktail enthusiast to stock their home bar. He not only shared the spirits he recommends, but he also provided some helpful tips. If you're into making and enjoying libations, from classic cocktails to tiki drinks to modern mixology, read on for his suggestions.
The most expensive alcohol out there isn't always the best for cocktails. You'll want good quality spirits, but not premium, which are meant to be sipped solo. Castro stresses that a "bar stocked with good spirits doesn't have to be expensive."
Here are the spirits you'll need: a London-dry gin (like Beefeater) and a Western-style gin (like Plymouth), rye whiskey ("Wild Turkey is the best bang for your buck"), a tequila blanco that's made from 100 percent blue agave, bourbon, light rum (like Flor de Caña), dark rum (like Appleton), and a single malt for mixing.
What about vodka? According to Castro, you don't need it: "vodka is for people who don't know how to make drinks."
You'll also need three kinds of bitters: Angostura, orange, and Peychaud's.
Fresh citrus, like lemons, limes, and oranges, are a must, as is homemade simple syrup for sweetening.
In terms of liqueurs, Castro says get Cointreau, dry and sweet vermouth (Noilly Pratt is a great brand), and Cognac.
Don't get it all at once. Build your bar over the course of a year. "When you make a certain drink and it calls for a liqueur you don't have, that's when you go get a bottle of it."
Do you have a stocked home bar? What's in it?