Alex Smith's Chorizo Bitters Cocktail at Gitane in San Francisco
Would You Drink a Chorizo-Infused Cocktail?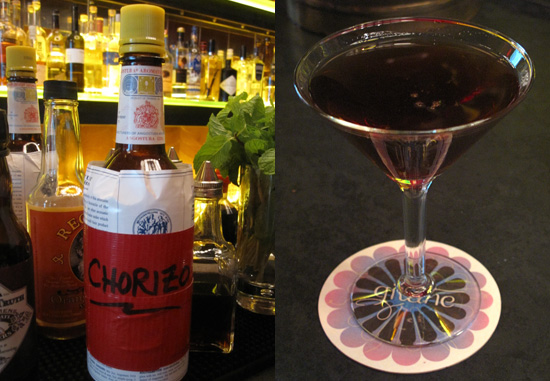 Where's the beef? Well, it might be in your drink: right now, meat cocktails are all the rage. I had the chance to try one at local restaurant Gitane, where bar manager Alex Smith experiments with creations such as his La Convivencia ("the Coexistence"), made with bourbon, sherry, vermouth, nocino, and — yes, that's right — chorizo bitters. Smith infuses Angostura bitters with cured Spanish chorizo, then strains out most of the fat. What's left behind is a heavier mouthfeel and a smoky essence. I loved the concept so much, I wasn't bothered by the trace amounts of oil still floating in my glass. What do you think?