Alex Stupak on Mexican Gourmet Food
Alex Stupak: "Mexican Is a World-Class Cuisine"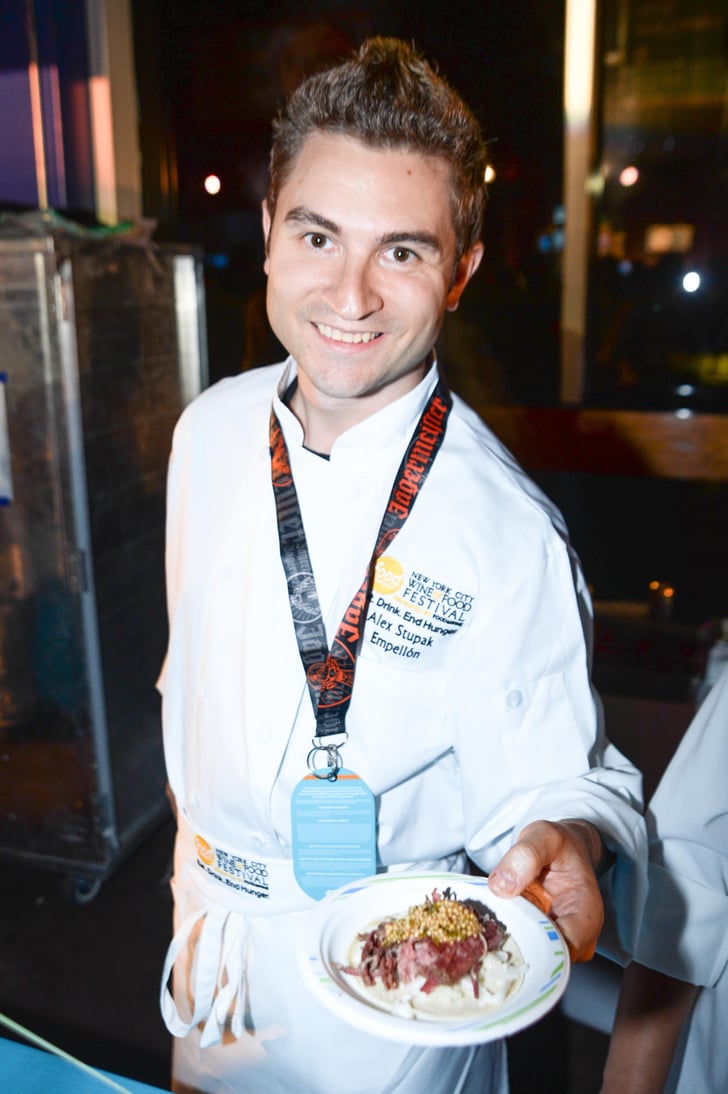 It's a sign of the times that Alex Stupak, chef and owner of Empellón Cocina and Empellón Taqueria, became a Food & Wine Best New Chef this year for New York restaurants, which feature a modern twist on Mexican cuisine. A few years ago, a simple margarita and fresh salsa were scarcely found; now, thanks to Empellón, people can drink a killer, smoky agave old fashioned. The flight of seven salsas, made from various chili peppers and nuts, will make you wonder why you've ever pigged out on the classic red stuff instead.
But wait for dessert: the tart passion fruit curd with little, toasted marshmallow dollops and crumbled cookies is quite possibly the happiest ending to a meal you'll ever have. That's thanks to his wife, Lauren Resler, the pastry chef and coowner of their empire. "We are 50/50 partners of Empellón. I couldn't do it without her," he affirms. But the couple is not done yet: a third restaurant is in the works, and there are high hopes to write a cookbook. We spoke to chef Stupak about the importance of salsa, using seasonal produce, and why Mexican will be the next gourmet cuisine.
POPSUGAR Food: What will be the next big movement in Mexican cuisine?
Read on for chef Stupak's answer and more.
Alex Stupak: Our culture is beginning to respect it as a world-class cuisine and not something that's lesser than Italian or French cooking. Those cuisines are ethnic cuisines, but they're such a part of our culture in America and certainly in New York City that we think of them as ours. We think of them as maybe an extension of American food. So, I would like to believe that's what's going to happen for Mexican cooking.
PS: What inspires your dishes?
AS: The dishes of at Empellón basically start with Mexico as a reference point. We simply love discovering new things about Mexico and translating those things to a largely American audience. We'll get excited about a new salsa or new ingredient, and we'll be excited to use it, but then we'll start using it with whatever's local and in season where we live.
PS: What are some ways to incorporate Fall produce into Mexican food?
AS: In Mexico, a lot of the produce is seasonally defiant. In America, we only really think about avocado and tomato, but pumpkin and things like this are actually part of traditional Mexican cooking; those are new-world crops. If you go to the market and see apples, pears, quince, or whatever that you associate with Fall, it's just really about how you handle those ingredients. In Mexico, things typically start with chiles, lime juice, and a lot of different spices. I think you can approach any local, seasonal ingredient with a Mexican mentality.
 
PS: Empellón's well known for its cashew salsa. Is there an easy way for fans of your food to re-create a nut-based salsa at home?
AS: It's the simplest salsa we make. It's smoked cashews, water, sugar, salt, and a little bit of chipotle, and that's pureed in a blender.
PS: Why is salsa so important to Mexican cuisine?
AS: Like many things in Mexican cooking, a lot of the complexities come from the salsa. So if you can get that part down, which takes a little bit of advanced work, the rest of it's pretty easy. The great thing about salsa is that it has so much chile, acid, and sugar in it, it keeps for a really long time and has a ton of different uses. The soul of Mexican cooking lies in its salsas, for sure.