America's Best Fried Chicken Spots
Let's Dish: Where Do You Get Your Fried Chicken Fix?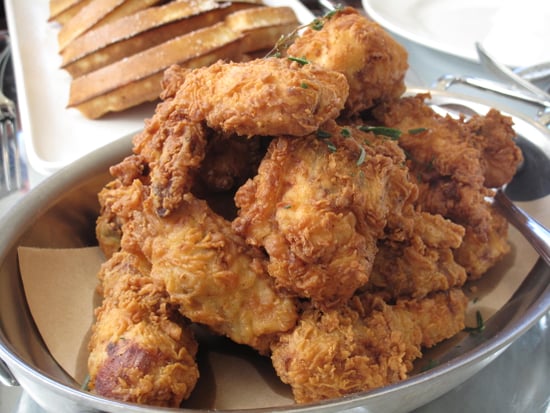 Zagat Survey's released the results of its 2011 fast food survey, with results that were both predictable (Starbucks is best in coffee) and out of left field (Wendy's wins for top food). I was most taken aback, however, by the fact that KFC won for best fried chicken; in my mind, Popeyes takes the cake for fast food fried chicken any day of the year.
With the whole subject of fast food fried chicken open to question, I got to wondering what places world over are worthy of seeking out for their fried bird alone. Personally, I'd recommend the fried chicken at Thomas Keller's ad hoc; if you're not near the restaurant you can also re-create something similar with his make-at-home kit. Where do you go to get your fried chicken on?