American Greetings Introduces Tasties Peel and Lick Greeting Cards
Would You Lick a Cupcake-Flavored Greeting Card?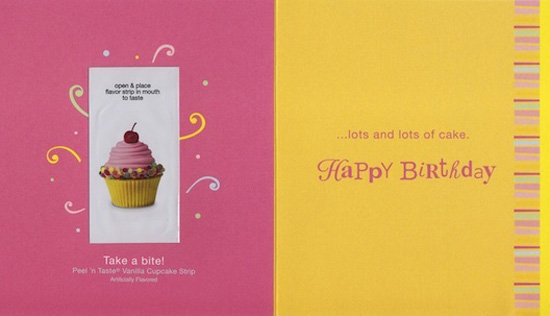 Greeting cards are having a Wonka-esque moment. American Greetings has just launched Tasties, a line of peel-and-lick cards that include a strip flavored to taste like doughnuts, margaritas, and vanilla cupcakes. Wild! The concept probably sounds much cooler than it is, but that's not going to stop me from seeking it out. What about you? If you've spotted one, please do weigh in on it below!