American Version of Vacherin Mont d'Or
Harbison Cheese: A Domestic Alternative to Vacherin Mont d'Or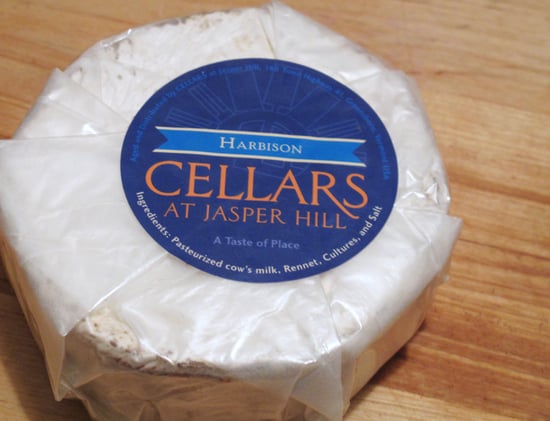 All Winter long, I've been on a relentless hunt for Vacherin Mont d'Or, the oozy, ripe cheese that's made from the Winter milk of Swiss Gruyère cows. But it soon became clear to me that it wouldn't be so easy to track down a version of the alpine cheese in tip-top shape; when I asked cheese fanatics for advice over Twitter, many of them urged me to try American alternatives.
A quick trip to San Francisco's Cowgirl Creamery cheese shop led me to Harbison, a similar cheese produced by Cellars at Jasper Hill, a creamery based in idyllic Greensboro, VT. Much like Vacherin, Harbison is a wintertime-only cheese with a blooming rind and an extremely soft center; like its French counterpart, Harbison is also meant to be eaten by slicing off the top rind of the cheese wheel, then dipping in with crackers, bread, and other accoutrements.
For the holidays, I went with another traditional Vacherin preparation by dotting my Harbison with garlic cloves, adding a couple of glugs of dry white wine, and then baking the cheese until runny. I served it with squares of salami and tiny gherkins for dipping, and the experience was not unlike that of an Alpine raclette. Who knew such a French experience could be replicated with American cheese?