Analysts Coin Term "Vegivore," Say Vegetables Are Poised to Be the New Meat
Are Vegetables the New Meat?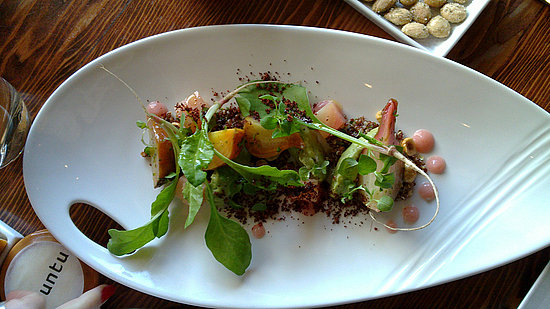 The idea that vegetables should be the star of a meal over perennially-championed animal protein has been a long time coming. It's something we've suspected would happen ever since we learned about non-vegetarian chef Jeremy Fox's vegetable-driven cuisine at Ubuntu.
Today, in "Vegetables Are the New Meat," New York Magazine discusses the vegesplosion, even going so far as to coin the term "vegivore" to describe non-vegetarian eaters who possess "fervent vegetable love rather than ardent meat hate."
I'm the perfect case study: a diner who enjoys eating meat, but can't stop extolling the vegetable. After all, there's nothing more stunning than a savory tomato tart or marinated baby vegetables. Are you a vegivore, too?
Source: Flickr User travisreitter