Angry Orchard Hard Cider Strawman and Iceman Review
Branch Out and Try These Hard Ciders from Angry Orchard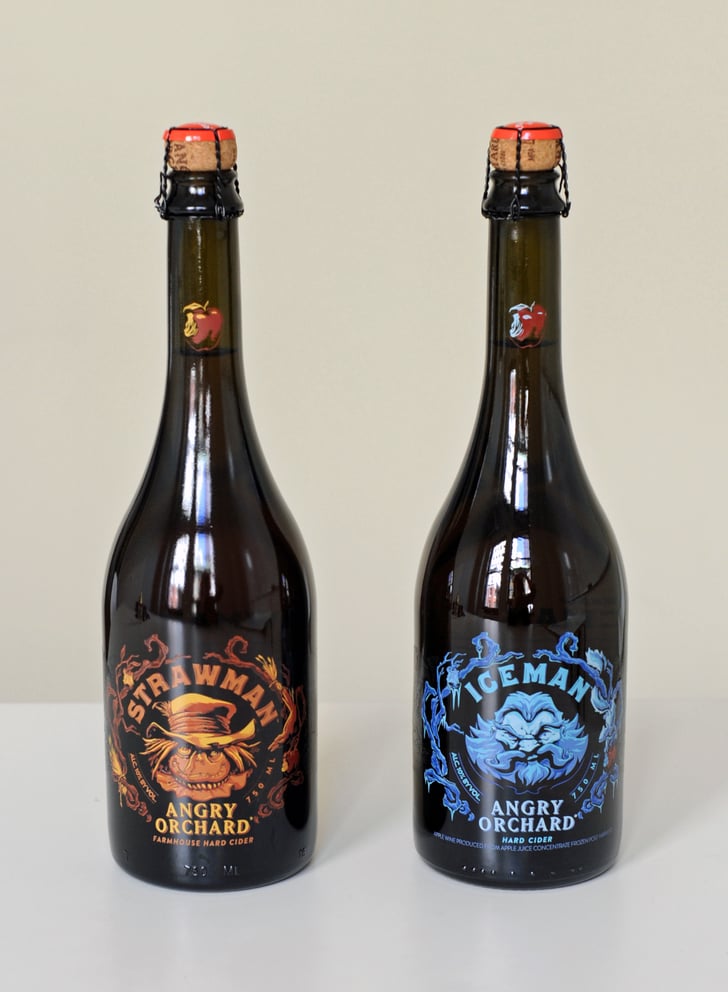 Skeptical about hard cider? Today's tipples, Strawman and Iceman from Angry Orchard Hard Cider, just might surprise you.
Modeled after traditional European and Canadian cider-making processes, these small-batch brews are higher in alcohol — 10 percent, as opposed to the five that's common for the cider category — and are much rounder than we've come to expect in a cider. Keep reading for our tasting notes.
Angry Orchard's Strawman ($15 for 750 ml) is a dry, almost wine-like variety, made in the style of farmhouse ciders from the French and English countrysides. It's tart on the tongue, with a mild sweetness and a subtle vanilla note that sets it vastly apart from most widely distributed American ciders; in fact, most tasters commented that they were unsure of what they were consuming. We'd prefer to slowly sip and savor it without food, in order to enjoy the complexities of the bittersweet brew.
If sweeter ciders are more your style, then Angry Orchard's Strawman ($15 for 750 ml) is a solid pick. Candy-sweet on the nose with an alcoholic kick (there's no mistaking the high alcohol content here), this beer is better suited to fans of American varieties. Modeled after Quebec's traditional ice ciders where the fruit is frozen before harvest, Iceman is reminiscent of dried fruit and burnt toffee (in a good way). We'd employ this Fall-forward brew as a decidedly upscale tailgate treat, as it practically screams for crisp autumnal weather.
What are your favorite ciders?