Announcing the 2011 IACP Cookbook Awards Finalists
Rick Bayless, Michael Chiarello Nominated For IACP Cookbook Awards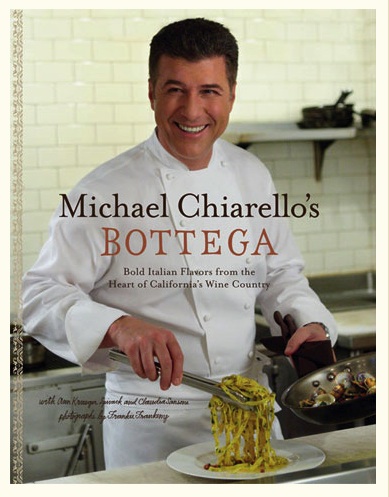 The International Association of Culinary Professionals (IACP) has just announced the list of finalists for their 2011 Cookbook Awards. Like the James Beards, the IACP winners are regarded as the best of the best in the food world. This year marks the 25th anniversary of the cookbook honors and finalists include Michael Chiarello, Rick Bayless, and Amanda Hesser.
The IACP awards have the following categories: American; Baking: Savory or Sweet; Chefs & Restaurants; Children, Youth, and Family; Compilations; Culinary History; First Book; Food Photography and Styling; Food Reference; General; Health and Special Diet; International; Library Food Writing; Professional Kitchens; Single Subject; and Wine, Beer & Spirits. To find out which notable cookbooks have been included and to share your favorite cookbook, read more.
The Lee Brother's Simple Fresh Southern will face off against Christine Hanna's The Winemaker Cooks in the award for best American cookbook. Bon Appétit Desserts is up for the baking category while The Essential New York Times Cookbook is going head to head with Southern Living 1,001 Ways to Cook Southern. Like the season finale of Top Chef Masters, Rick Bayless and Michael Chiarello will fight each other for the Chef and Restaurants title. For the complete list of winners, head over to the IACP's website.
Do you have a recently-purchased preferred cookbook? I just can't get enough of Grilled Cheese, Please!